South Dakota School of Mines head volleyball coach Lauren Torvi-Prochazka and her young team are taking some positives out of not being able to play a Rocky Mountain Athletic Conference championship season this fall because of the coronavirus.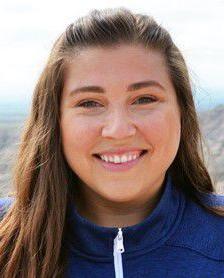 When their time comes this spring, she said they will be a better team because of the extra time to work together.
"The time in the gym, the time in the weight room and the time they do in their study halls and small groups together, those are moments that they have right now to get it together," she said Wednesday during the Mines athletics department's virtual luncheon. "Obviously we wish we could be playing now, but it is all about volleyball and what we can do on the court right now. But I have to say it has been really positive and we're getting to know each other."
Torvi-Prochazka said they are trying to figure out what motivates each other and they have adjusted to the delayed spring season.
It wasn't an easy adjustment when they first heard the news of the season delay, but a gradual one.
"We have been handling it the way we are supposed to, we're adapting. But we're human beings, that is our nature," she said. "It took probably 24 hours to grab on to the fact that we're not playing games this fall. But once we got that time period, we're, 'OK, this is it.' We're going to do what we can this fall, and this spring we're going to compete with other RMAC teams and make ourselves seen."
The Hardrockers are a young team, with still a majority of the squad underclassmen. Their returning players are the team leaders, including juniors Shyann Bastain, Addie Stanley and Dana Thomson and senior Emma Boeke.
"For leadership, those four have done a tremendous job of leading themselves and the team, leading our culture to where it is high expectations, high standards. They have done a fantastic job," Torvi-Prochazka said. "We have a big sophomore class and you can start to see them emerge on the court. They have presence, experience and they are playing comfortable. I think we'll see a lot of leadership, although we are a very young team."
Mines golfers already have hit the links
The Mines golf teams are the lone program to already compete, as both men's and women's squads played Monday and Tuesday in Thornton, Colo.
Director of golf Luke Wheeler said they are fortunate that they get to go out on the course and play. The Hardrocker women will play four tournaments this fall, with the men three.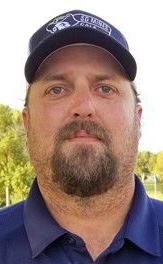 "Golf is a great sport to social distance," he said.
Both Mines teams are young with eight freshmen playing earlier this week.
On Tuesday, Bryce Howard finished seventh in the men's tournament, while Annika Schooler was 20th for the Mines women.
"Overall, I thought we did a pretty good job. We have a lot to work on and we'll keep getting better," Wheeler said. "I'm just thankful that we can get out and participate and play during these crazy times. We're working hard and just trying to get better, and I think we'll get there by the end of the year."
Cross country to open Friday in Spearfish
Because of COVID 19 Mines had to cancel the season-opening Hardrocker Classic and they will open the season Friday in Spearfish at the Gage McSpadden Memorial at the Spearfish Canyon Country Club.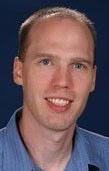 "We'll get a chance to see where everybody is at," Mines head coach Steve Johnson said. "We've seen some good performances over the last couple of weeks in practice, so now is a chance to put it out on the course and see how we do against some other competition."
Johnson said that Joel Haas and Tim Dunham are leading the way for the Mines men and a pair of freshmen, Lindsay Butler and Ryley Darnell, lead the women's squad.
The Hardrockers will be at Chadron State Oct. 3 and at the RMAC Championships Oct. 24 in Colorado Springs.
"I think it is a great opportunity for us and we're excited to get out and compete a little bit," Johnson. "Almost every school in the RMAC is competing at this point, so we're excited to get a chance to see how we stack up. I think we'll have a good team on both sides this year."
Be the first to know
Get local news delivered to your inbox!