STURGIS — The thunderous rumble of a motorcycle engine filled the council chambers at Sturgis City Hall, surrounded by a cacophony of applause and the mechanical clicks of news cameras. That sound is not out-of-place for Sturgis, which sees upwards of a million bikes a year during its summer rally. 
Dozens gathered Tuesday night for the unveiling of Helping with Horsepower's customized 2018 Harley-Davidson Road Glide, a labor of love for the students at Mitchell Technical College's Power Sports program, said Laura Klock, founder and president of Helping with Horsepower.
Klock pulled back the familiar black-and-orange Harley-Davidson cover to reveal the bike's performance bagger style; the racing theme set with blue, black and bronze on a crisp white background and accented with shiny black and chrome. Inlayed on top is a shiny Sturgis commemorative coin.
The bike comes with more than just prestige; the city of Sturgis is throwing in a VIP package for the 2023 rally, including a five-night stay at the Baymont Inn, gift cards to the Loud American Roadhouse and Knuckle Saloon, and concert tickets, among other items.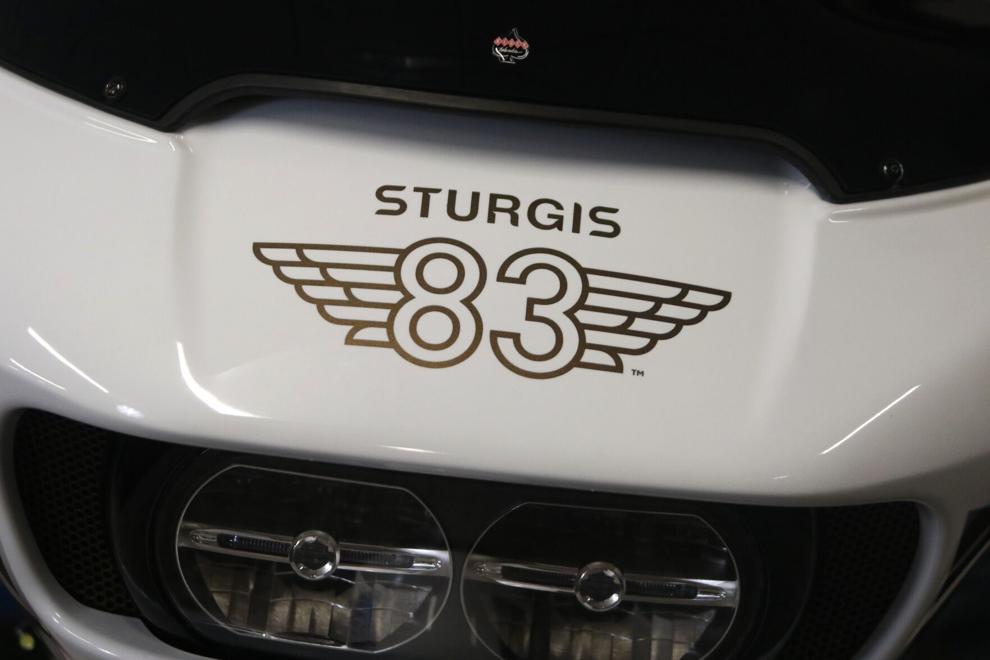 Seven second-year students spent three months designing, modifying, building and reassembling the bike under the direction of Chris Degen, the Power Sports program director, who has been with Mitchell Tech for nearly a decade. They enlisted the help of Tex McDorman of Texefx to draw the original concept design.
"Just about every year in the past we have done some sort of build, whether we bought a wrecked one and rebuilt it or we started from scratch, it just kind of depended on the budget and how many students were going to be involved," Degen said. "This year we were looking around trying to find what our next project was going to be, and Laura Klock came to me and told me about this opportunity potentially with the city of Sturgis."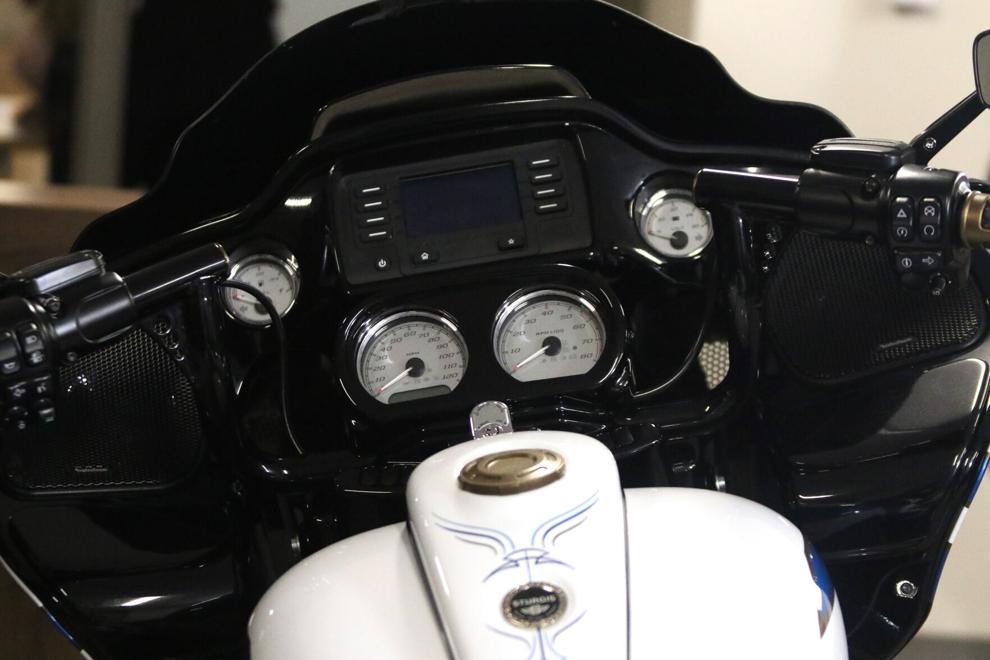 It ended up being a great fit for Degen's students, because Klock and the Sturgis team handled sourcing the bike and parts, giving the students more time to focus on the bike rebuild itself. While getting some of the parts was hampered by supply chain issues, and work on the bike was delayed through snow days and winter break, they finished just in time to get the Road Glide road-ready for Las Vegas, where it'll be sold at Mecum Auctions on Jan. 28. 
Degen sees his students about four hours a day, and they had to keep going with regular curriculum while completing the bike rebuild. He said the process "isn't as long as some people think," but it is a complete overhaul and an impressive turnaround. Students put in a race suspension, a custom wiring harness, and a performance engine kit to upgrade from 107 to 114 cubic inches. 
"We want to make sure the fit was perfect — it looks good, it was styled right — so all the pieces go on and off multiple times in the process," Degen said. "They really got to learn their organizational skills of putting everything in bags and labeling it so they knew what bolts went to what when it had to go back together."
Because they don't teach body work, some of the students got to watch the paint process with a local painter in Mitchell. The entire project, Degen said, exemplifies the in-depth opportunity they're afforded through this program. 
"We're probably like 70-30," he said. "70% of our time is hands-on in the labs, and then we have about 30% classroom time with books and stuff like that. I was in a one-year power sports program, and I just see what the opportunity [the students] get before they leave here versus what I received numerous years ago... they should be further advanced when they enter a job."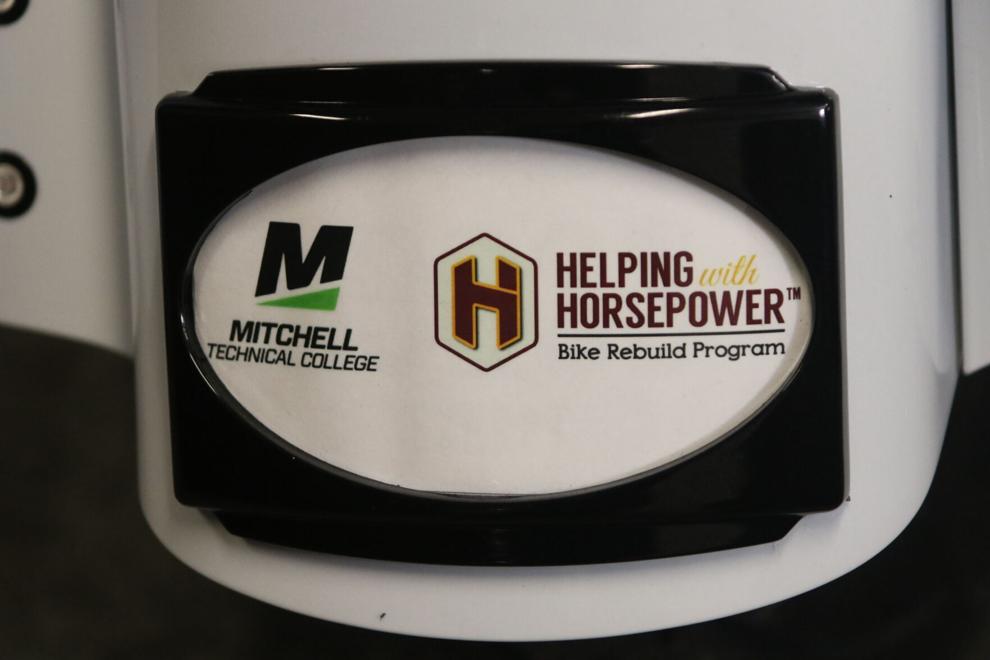 Part of the proceeds from the auction will go towards the Sturgis Rally Endowment Fund, set up in 2021 with the Black Hills Area Community Foundation to continue the Rally tradition of charitable giving. An anonymous donor will also match donations to the fund — whether cash, pledges or deferred gifts — up to $100,000. Helping with Horsepower will also see some of those profits, which will go toward its mission of teaching hands-on life lessons on a personal and professional level.
"This is a really great motorcycle, with thousands of dollars in upgrades, one-off pieces and branding that is one of a kind," Klock said. "Hopefully this bike will sell for a lot of money to help these great causes."
Degen said the Power Sports program is still accepting students for the fall semester. Anyone interested can visit mitchelltech.edu.