Your Friday morning headlines: Dr. Fauci feels "liberated" in first days of Biden administration; president preps COVID stopgap; Amazon vs. Pa…
The U.S. Supreme Court, in its Roe v. Wade decision, declared a nationwide constitutional right to abortion, and more events that happened on …
Here are some of the notable people celebrating birthdays today, including Diane Lane, Guy Fieri, Lizz Wright, Logic, Steve Perry, Willa Ford …
ANKARA, Turkey (AP) — Turkish President Recep Tayyip Erdogan said Friday that a further 10 million doses of the Chinese CoronaVac vaccine coul…
BEIJING (AP) — Global stock markets and U.S. futures retreated Friday after a resurgence of coronavirus infections in countries including Chin…
WASHINGTON (AP) — Dr. Anthony Fauci is back.
WASHINGTON (AP) — Senate Republican leader Mitch McConnell is proposing to push back the start of Donald Trump's impeachment trial to February…
WASHINGTON (AP) — The Democratic-controlled Congress has easily passed legislation required to confirm retired Gen. Lloyd Austin as President …
Here's a look back at sports happenings on this date in history, Jan. 22.
MOSCOW (AP) — The Kremlin on Friday welcomed U.S. President Joe Biden's proposal to extend the last remaining nuclear arms control treaty betw…
WASHINGTON (AP) — After President Joe Biden's inauguration went off with only a handful of minor arrests and incidents, more than 15,000 Natio…
BALTIMORE (AP) — President Joe Biden plans to take executive action Friday to provide a stopgap measure of financial relief to millions of Ame…
SEOUL (AP) — Popular South Korean hip-hop trio Epik High was working on a song called "End of the World" before the pandemic hit last year. No…
NEW YORK (AP) — A lawyers' group filed an ethics complaint against Rudy Giuliani with New York's courts, calling for him to be investigated an…
LISBON, Portugal (AP) — With the moderate incumbent candidate widely seen as the sure winner of Sunday's presidential election in Portugal, th…
BERLIN — More than 50,000 people have died after contracting the coronavirus in Germany, a number that has risen swiftly over recent weeks eve…
UNITED NATIONS (AP) — The first-ever treaty to ban nuclear weapons entered into force on Friday, hailed as a historic step to rid the world of…
MOSCOW (AP) — The return to Russia from Germany by opposition leader Alexei Navalny was marked by chaos and popular outrage, and it ended, alm…
SACRAMENTO, Calif. (AP) — California Gov. Gavin Newsom has from the start said his coronavirus policy decisions would be driven by data shared…
AUSTIN, Texas (AP) — Dave Chappelle tested positive for the coronavirus just before his comedy show scheduled for Thursday, forcing his upcomi…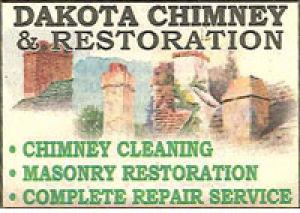 Dakota Chimney & Restoration, Inc.

Bradeen Real Estate & Auctions
YOSEMITE NATIONAL PARK, Calif. (AP) — Yosemite National Park will remain closed through the weekend after high winds that battered much of Cal…
Fortune struck one man in the bakery aisle at the supermarket. Two others were working the night shift at a Subway sandwich shop. Yet another …
WASHINGTON (AP) — Paul Chavez had no idea where a sculpture of his father, Latino American civil rights and labor leader Cesar Chavez, would e…
MIAMI (AP) — A Colombian businessman was carrying a letter from Venezuelan President Nicolas Maduro accrediting him to Iran's supreme leader w…
WASHINGTON (AP) — Testing wristbands are in. Mask-wearing is mandatory. Desks are socially distanced.
SEOUL, South Korea (AP) — Last year was a disaster for North Korean leader Kim Jong Un.