AUSTIN, Texas (AP) — President Donald Trump thanked farmers Sunday for supporting him through a trade war with China as he promoted a new Nort…
LA PAZ, Bolivia (AP) — Former President Evo Morales announced Sunday that ex-Economy Minister Luis Arce Catacora will be his party's president…
SPRINGFIELD, Ill. (AP) — Don Harmon was elected Sunday as the next Illinois Senate president, becoming the first new leader of the Illinois Ge…
DES MOINES, Iowa (AP) — Democratic presidential candidates spent the weekend grappling with how to address questions surrounding sexism and ge…
DAVOS, Switzerland (AP) — Nations can learn from Nordic and other European countries when it comes to helping people scale up the economic lad…
WASHINGTON (AP) — President Donald Trump's lawyers on Sunday previewed their impeachment defense with the questionable assertion that the char…
WASHINGTON (AP) — A White House adviser on Europe and Russia issues has been placed on administrative leave pending a security-related investi…
WASHINGTON (AP) — The chairman of the House Intelligence Committee is accusing U.S. intelligence agencies of withholding documents from Congre…
TULSA, Okla. (AP) — Democratic presidential candidate Michael Bloomberg made a pitch to African American voters the day before the national ho…
SAN JUAN, Puerto Rico (AP) — Gov. Wanda Vázquez fired the heads of Puerto Rico's housing and family departments Sunday in the latest fallout o…
WEST PALM BEACH, Fla. (AP) — The National Archives said Saturday it made a mistake when it blurred images of anti-Trump signs used in an exhib…
MANCHESTER, N.H. (AP) — Bernie Sanders said Sunday that outside political groups that can raise and spend unlimited sums backing candidates fo…
TOKSOOK BAY, Alaska (AP) — There are no restaurants in Toksook Bay, Alaska. No motels or movie theater, either. There also aren't any factorie…
BERLIN (AP) — World powers and other countries with interests in Libya's long-running civil war agreed Sunday to respect a much-violated arms …
TECUN UMAN, Guatemala (AP) — The bridge spanning the Suchiate River between Mexico and Guatemala was open again for business Sunday, but few m…
YUMA, Ariz. (AP) — Adolfo Cardenas smiles faintly at the memory of traveling with his 14-year-old son from Honduras to the U.S.-Mexico border …
BERLIN (AP) — Merkel: Participants at Libya summit agreed much-violated arms embargo should be respected and more strongly controlled.
BERLIN (AP) — German leader Angela Merkel says summit in Berlin made 'important contribution' to efforts toward peace in Libya.
COLUMBIA, S.C. (AP) — South Carolina Gov. Henry McMaster is set to give his State of the State speech on Wednesday.
NICOSIA, Cyprus (AP) — Cyprus on Sunday denounced Turkey as a "pirate state" that flouts international law as Turkey's bid to drill for natura…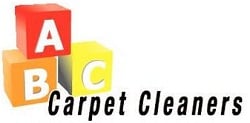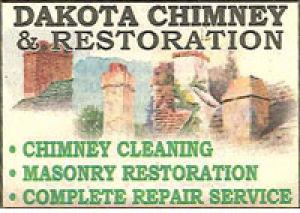 Dakota Chimney & Restoration, Inc.
BOGOTA, Colombia (AP) — Colombian Sen. Antonio Sanguino moves around town in a bullet-proof vehicle, with three pistol-packing bodyguards watc…
LINCOLN, Neb. (AP) — A state lawmaker who has fought for years to restrict human trafficking in Nebraska is now trying to hit traffickers in t…
KYIV, Ukraine (AP) — The bodies of the 11 Ukrainians who died when an Iranian missile shot down a passenger plane have arrived in Ukraine on S…
DAVOS, Switzerland (AP) — The head of the World Economic Forum says it's "reassuring" that U.S. President Donald Trump and climate activist Gr…
ANCHORAGE, Alaska (AP) — The 2020 Census kicks off Tuesday in remote Alaska. U.S. Census Bureau Director Steven Dillingham will be there to co…
WASHINGTON (AP) — President Donald Trump's trade deal with China last week opened up export opportunities for American farmers, manufacturers …
PYRAMID LAKE, Nev. (AP) — Nevada state wildlife officials and the Pyramid Lake Paiute Tribe teamed up this week to release 20 bighorn sheep in…