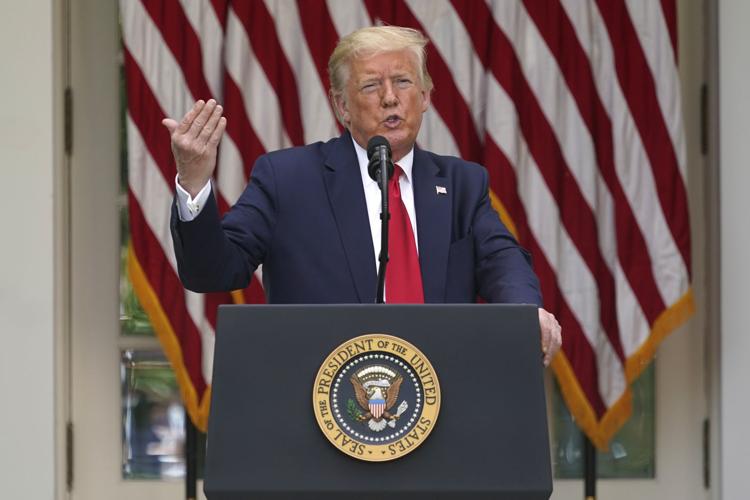 TRUMP: "For all of the political hacks out there, if I hadn't done my job well, & early, we would have lost 1 1/2 to 2 Million People, as opposed to the 100,000 plus that looks like will be the number." — tweet Tuesday, before the toll of known deaths passed 100,000.
THE FACTS: This opinion comes from his ego, not science, and evades the fact that the U.S. has experienced far more known sickness and death from COVID-19 than any other country. Well-documented failures in U.S. testing and gaps in containment in the crucial early weeks contributed to the severity of the crisis.
Early in the U.S. outbreak, the Centers for Disease Control and Prevention said the death toll could have reached or exceeded 2 million if no steps had been taken to contain the disease. That is to say, if public health authorities, governors, mayors, the president and the public did nothing.
A do-nothing course was never an option and federal officials never forecast such an outlier death toll. Trump's tweets overlook the fact that the U.S. response — its weaknesses and strengths — was never all about him.