Federal Reserve Chair Jerome Powell expressed optimism Sunday that the U.S. economy can begin to recover from a devastating recession in the second half of the year, assuming the coronavirus doesn't erupt in a second wave. But he suggested that a full recovery won't likely be possible before the arrival of a vaccine.
In an interview with CBS's "60 Minutes," Powell noted that the economy was fundamentally healthy before the virus struck suddenly and forced widespread business shutdowns and tens of millions of layoffs. Once the outbreak has been contained, he said, the economy should be able to rebound "substantially."
Powell offered an overall positive message while warning that it would take much longer for the economy to regain its health than it took for it to collapse with stunning speed. Read the full story here:
Here's an update on all developments. Scroll or swipe further for in-depth coverage.
The head of the World Health Organization says he will begin an independent evaluation of the U.N. health agency's response to the coronavirus pandemic "at the earliest appropriate moment."
Chinese President Xi Jinping says China will provide $2 billion over two years to help with the response to the coronavirus pandemic.
Japan's economic growth plunged into recession in the first quarter as the coronavirus pandemic squelched production, exports and spending, and fears are growing that worse times may lie ahead.
Europe reopened more widely on Monday, allowing people into the Acropolis in Athens, high-fashion boutiques in Italy, museums in Belgium, golf courses in Ireland and beer gardens in Bavaria.
Just one week after a third of French schoolchildren went back to school in an easing ofthe coronavirus lockdown, there's been a worrying flareup of about 70 COVID-19 cases linked to schools.
More than 4.7 million people worldwide have tested positive for the coronavirus and over 315,000 deaths have been reported, according to a tally by Johns Hopkins University. The U.S. has reported almost 90,000 deaths, and Europe has seen over 160,000 dead.
For more summaries and full reports, please select from the articles below. Scroll further for some good news, trip tips as lockdowns ease and interactive maps tracking the coronavirus.
In good news ...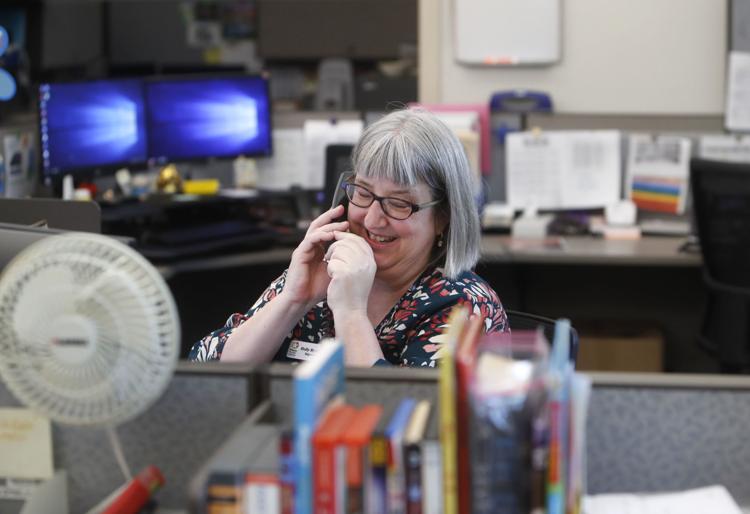 Just a chat: Calls offered for older adults staying home
For 81-year-old Dell Kaplan, the offer to get calls from a stranger just to chat while staying home during the coronavirus pandemic was immediately appealing.
"It gets pretty lonely here by yourself," said Kaplan, a suburban Dallas resident who has been missing meals out with friends, family get-togethers and going to classes at a nearby college.
The program being offered by the city of Plano is among those that have popped up across the U.S. during the pandemic to help older adults with a simple offer to engage in small talk. Read the full story here:
Trip tips as lockdowns ease
This coverage is being provided free as a public service to our readers during the coronavirus pandemic. Please support local journalism by subscribing.
Concerned about COVID-19?
Sign up now to get the most recent coronavirus headlines and other important local and national news sent to your email inbox daily.