SANTA ROSA BEACH, Fla. (AP) — David Olney, a folk singer who wrote songs recorded by Linda Ronstadt and Emmylou Harris, died following a heart…
ST. LOUIS (AP) — St. Louis Cardinals starter Jack Flaherty plans to continue following the advice Hall of Fame pitcher Bob Gibson gave him.
KANSAS CITY, Mo. (AP) — Former Walmart Inc. chief executive David Glass, who owned the Kansas City Royals for nearly two decades before sellin…
LONDON (AP) — Christopher Tolkien, who played a major role protecting the legacy of his father's "The Lord of the Rings" trilogy, has died. He was 95.
CINCINNATI (AP) — Bernard "Bernie" Diederich, a longtime journalist in the Caribbean region who braved dictators and disasters, has died in hi…
Rocky "Soulman" Johnson, a WWE Hall of Fame wrestler who became better known as the father of actor Dwayne "The Rock" Johnson, has died. He was 75.
DES MOINES, Iowa (AP) — Iowa Supreme Court Acting Chief Justice David Wiggins told the Legislature Wednesday that "the independence of the cou…
CAIRO (AP) — Egypt said Tuesday it would investigate the death in custody of a U.S. citizen who had gone on a hunger strike as part of a six-y…
ANN ARBOR, Mich. (AP) — Joseph "Joe" Roberson, the University of Michigan athletic director who served during the football team's national cha…
CONCORD, N.H. (AP) — A cocaine possession charge against New England Patriots safety Patrick Chung will be dropped with the understanding that…
WASHINGTON (AP) — The Nationals say pitching prospect Fausto Segura has died. He was 23.
LONDON (AP) — Roger Scruton, one of Britain's most prominent conservative philosophers, has died. He was 75.
The theory took root in vague form well before Donald Trump laid claim to the White House in 2016. The candidate's close confidant tweeted abo…
With President Donald Trump's impeachment trial set to begin in the Senate, some Republican allies continue to promote a discredited theory th…
DUBAI, United Arab Emirates (AP) — Oman's Sultan Qaboos bin Said, the Mideast's longest-ruling monarch who seized power in a 1970 palace coup …
SANTA MONICA, Calif. (AP) — Neil Peart, the renowned drummer and lyricist from the influential Canadian band Rush, has died. He was 67.
Here's a look back at some major figures who passed away this week, from sports, entertainment and other walks of life.
OAKAND, Calif. (AP) — Former major league pitcher Ed Sprague Sr., a right-hander who played eight seasons with four different teams, has died.…
NEW YORK (AP) — George Nicolau, who ruled against baseball owners in two collusion cases and served as president of the National Academy of Ar…
NEW YORK (AP) — Ivan Passer, a leading filmmaker of the Czech New Wave who with Milos Forman fled Soviet-controlled Prague and forged a celebr…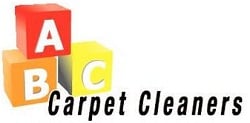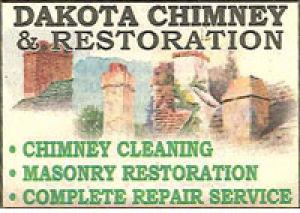 Dakota Chimney & Restoration, Inc.
NASHVILLE, Tenn. (AP) — When Gaile Owens left the Tennessee Prison for Women in 2011, after more than two decades on death row, her life seeme…
PHOENIX (AP) — Frank X. Gordon Jr., a former Arizona Supreme Court chief justice who drew high marks for how he presided over the 1988 impeach…
Pete Dye never thought golf was meant to be fair, inspiring him to build courses that visually intimidated recreational players to the best in…
PHOENIX (AP) — Frank X. Gordon Jr., a former Arizona Supreme Court chief justice who drew high marks for how he presided over the 1988 impeach…
LOS ANGELES (AP) — Edd Byrnes, who played cool kid Kookie on the hit TV show "77 Sunset Strip," scored a gold record with a song about his cha…
NEW YORK (AP) — Buck Henry, "The Graduate" co-writer who as screenwriter, character actor, "Saturday Night Live" host and cherished talk-show …
MIAMI (AP) — Award-winning producer Silvio Horta, who was acclaimed for creating the hit series "Ugly Betty," has died. He was 45.