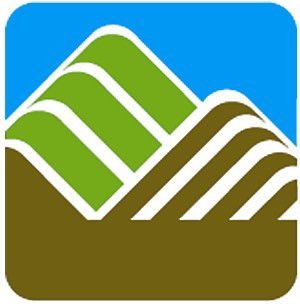 Voters have two opportunities to decide on the future of the controversial payday-loan industry, which charges some of the highest interest rates in the nation in South Dakota.
One ballot measure, Amendment U, is being driven by Georgia-based Select Management Resources, which operates North American Title Loan businesses throughout the state. The company has spent $2.4 million to promote a proposal that allows the industry to continue charging whatever interest rates it sees fit. It also puts an industry-backed measure into the state Constitution, which practically guarantees its business practices for perpetuity.
The supporters of Amendment U have engaged in what only can be generously described as a misleading effort to win support for a measure that according to opponents charges interest rates as high as 574 percent to customers who are often low-income individuals or young people.
In its argument for the measure that can be found on the Secretary of State's website, Amendment U supporters emphasize that it caps the interest rate at 18 percent without ever mentioning that unlimited rates can be charged if the borrower agrees to it in writing, or in other words signs a contract that invariably every customer who needs money will do.
It is that kind of deceptive practice that has led other states to either prohibit payday-lending businesses, which ironically is the case in Georgia, or to cap the interest rates the industry can charge.
This is what Initiated Measure 21 addresses in a clear and concise manner.
IM 21 caps a payday-lender's loan rate at 36 percent, which is the top rate the industry can charge members of the military, according to the Military Lending Act that Congress passed in 2006 and amended in 2015.
A violation of IM 21 would be a misdemeanor and any loans made that violate it would be void, meaning the principle, fees, interest and other charges would be uncollectible. The initiated measure only applies to the payday-loan industry; it does not affect banks, federally insured financial institutions and state-chartered trust companies.
According to the National Conference of State Legislatures, only two states have chosen to not regulate the payday loan industry — Idaho and South Dakota. In addition to Georgia, three states prohibit the practice — Arizona, Arkansas and North Carolina. Of the states that do regulate the industry, most cap the interest rate at well below 36 percent.
Neither of these proposals likely would be among the 10 ballot measures that voters will be confronted with on Nov. 8 if state lawmakers had done what 44 other states and Congress has done — pass laws to rein in an industry that turns its customers, often the most vulnerable in our society, into captives.
In arguments rebutting the need for IM 21, payday-loan proponents say if approved by voters the short-term lending industry will leave the state and "prevent hardworking South Dakotans from obtaining emergency loans when they most need them and killing the jobs that so many South Dakota families need."
That claim, however, is likely a bluff. All one has to do is an internet search on the payday-loan industry and add the name of any of the 44 states that regulate the industry and you will find plenty of businesses promoting short-term lending.
South Dakotans should reject the payday-loan's industry bid to amend the state Constitution for its own narrow interests, which if approved will be nearly impossible to remove.
Initiated Measure 21, however, should be passed. It protects residents from predatory lenders while allowing an interest rate of 36 percent, which is more than a fair return for any loan. It also is time for South Dakota to join the many states and federal government that have already sent a message to this industry that enough is enough when it comes to exploiting our citizens.