It's Chris Motz's job to talk about two topics that many people try to avoid: religion and politics.
So, how does he start discussions without starting a fight?
"Delicately is maybe one way to approach it," he said, "but also to just name it right upfront, that this is hard for people to talk about sometimes, but it's OK."
Motz is the first executive director of the newly created South Dakota Catholic Conference, which is based in Sioux Falls and is jointly sponsored by the Catholic dioceses of Sioux Falls and Rapid City. Motz was interviewed by the Rapid City Journal last week at the newspaper's office for an episode of the Mount Podmore political podcast, which is available on the newspaper's website, iTunes and other podcast apps.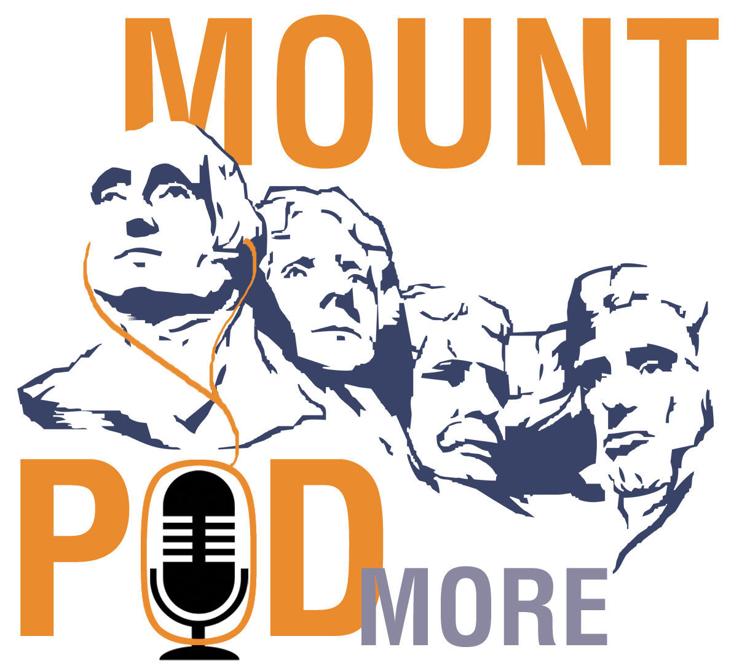 Motz started his job in October. As executive director of the conference, he serves as the public-policy voice of the two Catholic bishops in the state.
One of Motz's initial duties was traveling to the state Capitol in Pierre, where he lobbied in support of two bills during the recently concluded 2018 legislative session.
You have free articles remaining.
One of the bills condemned the language used during pre-abortion counseling at Planned Parenthood in Sioux Falls and authorized additional pre-abortion counseling by pregnancy help centers. That bill was passed into law. The other bill would have prohibited the enforcement of the death penalty against certain criminals who suffer from a severe mental illness. That bill was defeated.
Although both of the bills dealt with sanctity-of-life issues, Motz said the conference will not have a single-issue focus.
"The church is not a special-interest group," he said. "Really the goal is the common good."
As such, Motz said the South Dakota Catholic Conference will not endorse political parties or candidates. It might take positions on statewide ballot questions, Motz said, although it has not taken positions so far on the questions that will be on statewide ballots this year.
Motz grew up in Sioux Falls and graduated from O'Gorman High School. He served as a Marine and then as an attorney in Minnesota before returning to his home state to accept the job with the South Dakota Catholic Conference.
"The time came that they thought it would be beneficial to be a little more organized," Motz said, "and speak with a common voice on policy matters across the state."