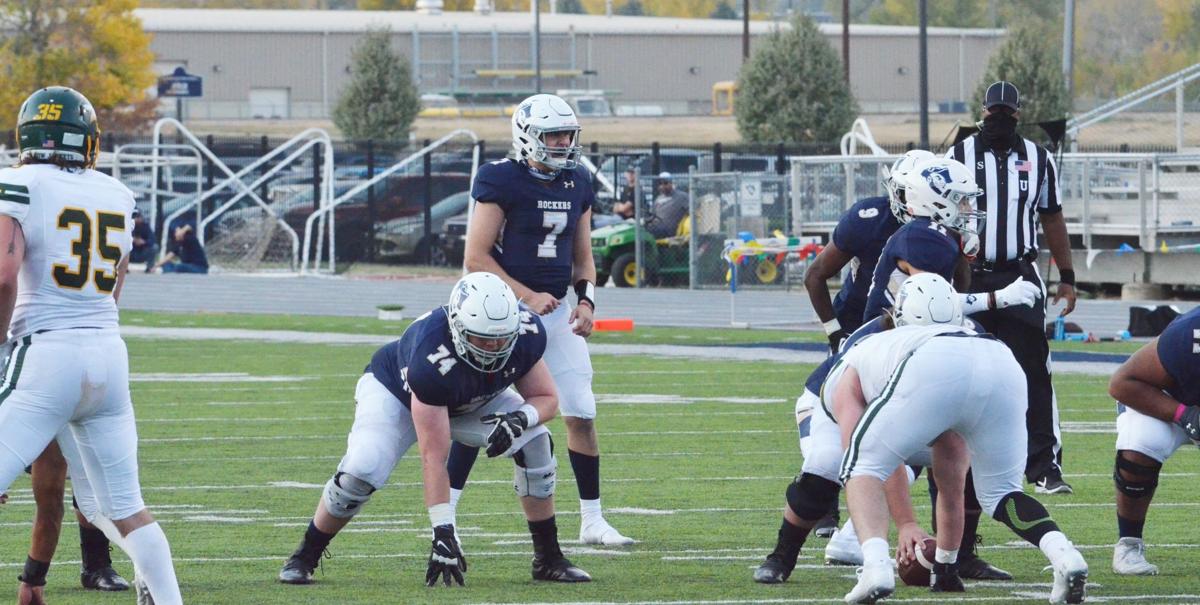 When redshirt-freshman quarterback Jayden Johannsen transferred to South Dakota School of Mines early last summer, he was looking for a new opportunity to get his degree, have fun and compete for a starting job with the Hardrockers.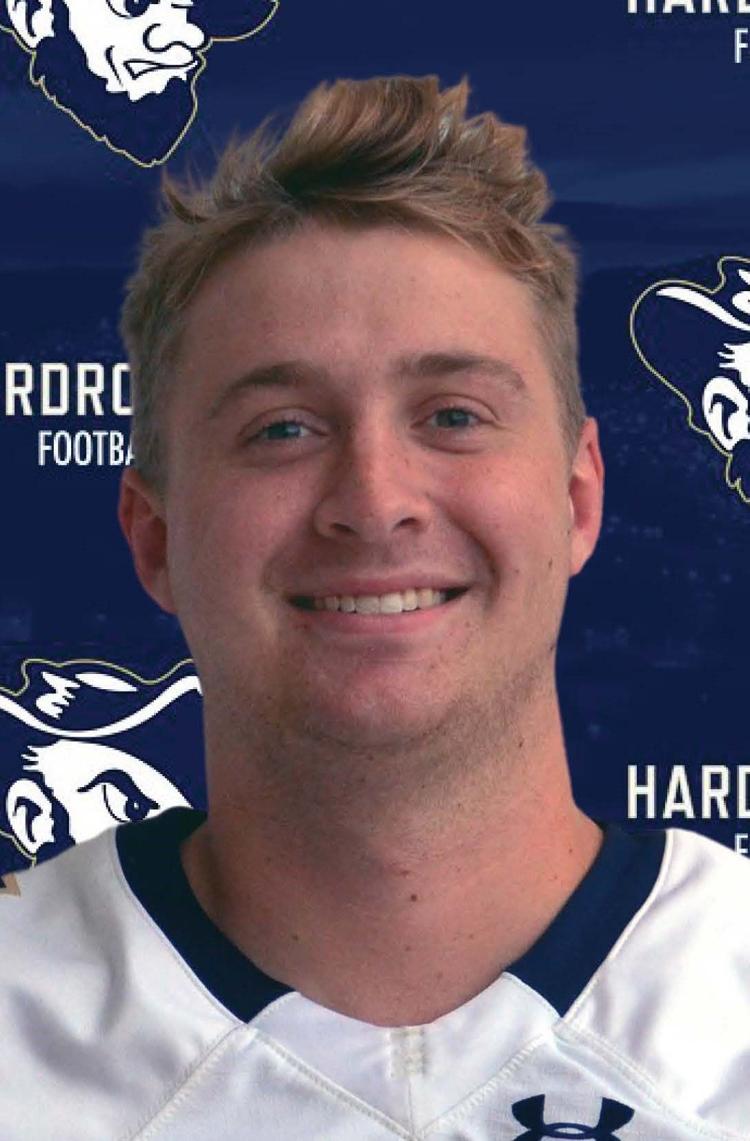 Just getting a chance to play football again was a plus for Johannsen, considering serious health issues recently had the former all-state quarterback from Sioux Falls Washington reeling physically and mentally.
Johannsen appeared to have it all athletically after leading the Warriors to three state titles and a 33-2 record as a starter. A scholarship at North Dakota State University, the best FCS football program in the land, was on the horizon.
But a burst appendix led to more health issues and a loss of about 50 pounds. He was diagnosed as Crohn's disease, a type of inflammatory bowel disease (IBD) that causes inflammation of the digestive tract, which can lead to abdominal pain, fatigue, weight loss and malnutrition.
To get through his health issues, it was going to have to be a comeback story for Johannsen, on and off the field.
His health difficulties started his senior season. He missed the third game and didn't feel well over the weekend. After a CT scan and back in school, he was told that his appendix had ruptured.
During surgery there was a lot of inflammation, which can be typical of an appendicitis, so nothing originally was thought of it.
He played rest of season and planned to enroll early at North Dakota State. Weighing about 190 pounds, his goal was to get over 200.
But suddenly his weight was going backwards. No matter how much he ate, no matter how much he lifted, he was losing weight. A lot of weight.
After more tests and a colonoscopy, he was diagnosed with Crohn's disease. By the time he went into surgery, he was down to 147 pounds.
After bowel resection surgery, he was placed with an ileostmy bag for his small intestine for nine weeks. During the takedown surgery (to reverse the ileostomy), doctors repaired a couple of hernias from previous surgeries.
He decided to graduate early from high school and took the semester off to get healthy again, physically and mentally. After all of those medical procedures, he wondered, "Can I play football again?"
The doctors reassured him that he could once everything inside of him healed.
"It's a long-term disease, but it is not something that affects your short-term football playing ability," he said. "It was just a lot to handle, I guess, for a young kid."
Johannsen said a stigma that doesn't get talked a lot about is when young adults or kids have to go through medical procedures or illnesses, their mental health suffers when dealing with all of those struggles.
"It puts you in a weird place mentally, and I don't think enough people get the help that they need," he said.
Johannsen got through it all, with some help.
After going through the lows of the lows, he said it came down to his faith. He started reading the Bible and going back to church.
"I found peace inside of me reading God's Word," he said. "It was something that just put me at ease mentally. I could find a release. I didn't think about everything that was going on when I was reading (the Bible). I also had my family around me that was supportive, and that was great."
Although he was cautioned by his doctors to take it slow, Johannsen probably tried to rush things physically getting himself back to football shape. He had his takedown surgery in March, and by May he started hitting it hard, once he got cleared by the doctors.
"I was weak and scrawny, and in June when I got up there (Fargo), I kind of got my butt kicked in the weight room," he said.
Dealing with Crohn's and his future
Like most Crohn's patients, there are a lot of foods that can cause problems, such as fast food, pizza, cheese and most anything with grease. Even recently Johannsen found out that apples can be bothersome.
Although he initially thought that most athletes didn't have to deal with what he had, he was wrong. His mother, Jill, found out about the organization Athletes vs. Crohn's, which was started by former Wyoming and current NBA player Larry Nance, Jr., who suffers from the disease.
"I started looking into it and I was like, 'Wow, there are a lot of kids and adults that are athletes who have gone through it,'" he said. "It kind of makes you feel good that people have done it before, and it is not the end of the world for you just because you have Crohn's."
Along with certain foods, stress is a key component to Crohn's flares. Dealing with his health and stress, Johannsen said he felt that after one year at NDSU, he needed to move on and get back closer to home.
A mechanical engineering major, Mines fit the bill not only academically, but athletically.
"I think I made a decision for myself; it's close to home, in-state, a new coaching staff that would give me an opportunity to come out and compete for a starting job," he said. "I just feel that it was best for my life that I change some of my priorities, move on from NDSU and pursue football somewhere else."
Although things didn't work out at NDSU, Johannsen said it was a learning experience as he was able to be part of a national championship program. He said the experience changed him as a player.
He credited NDSU associate head coach and passing coordinator Randy Hedberg and starting quarterback Trey Lance for teaching him more about the game and how to recognize certain things, such as pass coverages.
"Being on the scout team and going against arguably the best defense in the FCS every day for practice, it prepares you and makes you better able to compete," he said
The move has been good for Johannsen, as he said he is now dealing with less stress. An avid outdoorsman, he enjoys the area and being a Hardrocker.
"I've had so much fun since I got out here in July," he said. "I feel like I am at home. I feel great about it. I love the Black Hills. This is the best part of the state."
Johannsen worked his way into the starting lineup for last Saturday's season opener against Black Hills State University in a tough battle with four other quarterbacks.
He found out he was going to take the first snaps on the Thursday before the opener, the 135th game between Mines and Black Hills State.
"I was excited and I was happy," said Johannsen, who set Sioux Falls Washington school records for passing yards (6,050), passing touchdowns (68) and total offense yards (6,950). "I busted my butt all for this, while preparing and hoping that I would have an opportunity to start. Seeing that come true made me feel real good about it."
In his first game as a college football player, Johannsen was 16-of-24 passing for 181 yards and one touchdown, running for 37 (net) yards and another score. He led the Hardrockers to the 34-17 win and the Homestake Trophy.
It was a good start, but one that gave him plenty of room for improvement.
"The goal of mine was to not turn the ball over and don't put the team, the defense in a bad position," he said. "I tried to take care of the ball pretty well, but I also thought I should have capitalized on a few more things. But it is good to put it on film to see it and learn from it."
Mines head coach Charlie Flohr said that Johannsen is a special young man.
"He won the locker room and he earned the starting job, not just because of his ability, but he was able to lead, and that is tough," Flohr said. "We had four other kids battling for the spot. It was a battle that was going to go right up to the end, and we felt that Jayden gave us the best chance to win that football game, and that is why we started him."
The Hardrockers hit the road for the first time Saturday at Chadron State College. Johannsen said he is looking forward to the game and the rest of the season.
"We have been busting our butts every day in practice. I am excited to see where this team can go," he said.
Be the first to know
Get local news delivered to your inbox!