A 32-year-old Rapid City man pleaded not guilty Tuesday in Pennington County Court to two counts of aggravated assault on law enforcement and one count of second-degree burglary.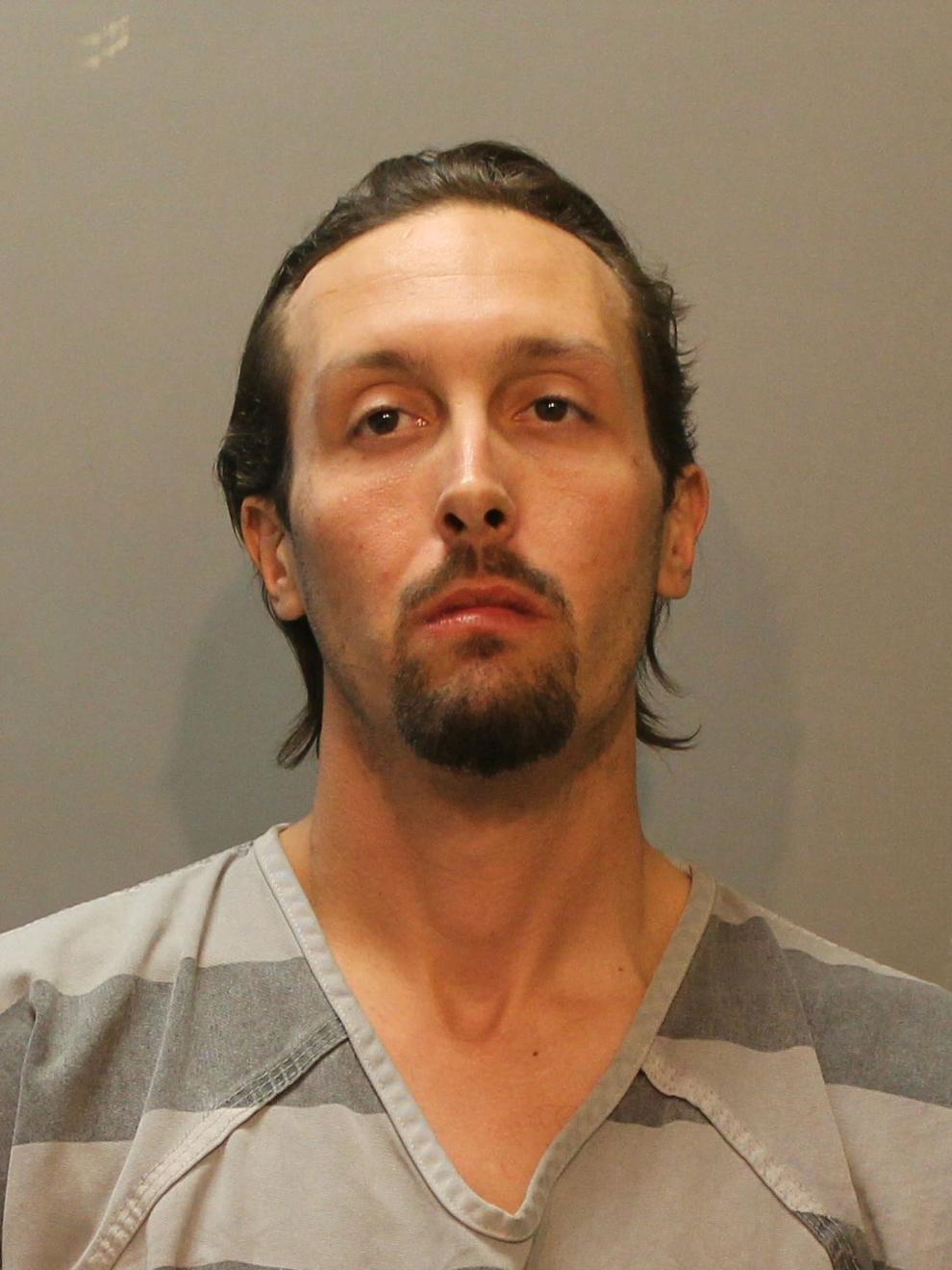 Easton Mercy represented himself at his arraignment before Circuit Court Judge Jeffrey Connolly Tuesday afternoon.
Mercy was arrested on March 30 after he allegedly threatened two Pennington County Sheriff's deputies with a knife when they responded to a report of him crawling out of a vacant trailer, according to Deputy Pennington County State's Attorney Braedon Houdek, who represented the state at Mercy's March 31 initial appearance.
In response to the judge asking Mercy on Tuesday how he wanted to proceed with the case, he responded, "I would like the court to dismiss all charges. That would be nice."
The judge declined his request to have the charges dismissed, but allowed Mercy to address bond, which Magistrate Judge Todd Hyronimus set at $5,000 cash only.
Mercy said he's from Rapid City, and the property he allegedly burglarized belonged to a family member. 
"I miss my family, and I'll leave it at that," he said.
Deputy Pennington County State's Attorney Michael Smith said the state had concerns about the burglary and the alleged threats to law enforcement, calling Mercy a "threat to the community."
"I don't think the bond is overly high," Connolly said, and kept it at $5,000 cash only.
If convicted of the charges, Mercy faces the possibility of a significant amount of prison time.
Aggravated assault on a law enforcement officer is a class 2 felony with a maximum sentence of 25 years in prison and up to a $50,000 fine. Second-degree burglary is a class 3 felony with a maximum sentence of 15 years in prison and a $30,000 fine. 
Court documents listed two prior felonies on Mercy's record: a fourth-degree rape conviction from 2010 and an aggravated eluding conviction from 2017.
Under South Dakota law, if someone has been convicted of one or two felonies in the past, any following felony convictions are enhanced to one felony class higher. 
If the state is able to prove Mercy's past convictions, the maximum penalties would increase to 50 years in prison for each aggravated assault charge and 25 years in prison for the burglary charge. The maximum fine for the assault charges would remain the same, but the burglary fine would increase to a maximum of $30,000.
As Smith read the information alleging the past felonies, Mercy shook his head no.
During the hearing, the judge asked Mercy to let him know if he changes his mind about representing himself in the case. Mercy said he had not changed his mind. 
In a letter to Magistrate Judge Janki Sharma dated April 17, Mercy wrote that his court-appointed attorney "lied to me and prejudiced my defense."
He also wrote a letter to Deputy Pennington County State's Attorney Brandy Rhead on April 18 stating, "I'm going to need you to understand to not object to my PR (personal recognizance) bond... or if you do not I am representing myself again. And I will not tolerate stand-by council." 
Mercy is scheduled to appear in court for a status hearing at 9:45 a.m. on June 2.