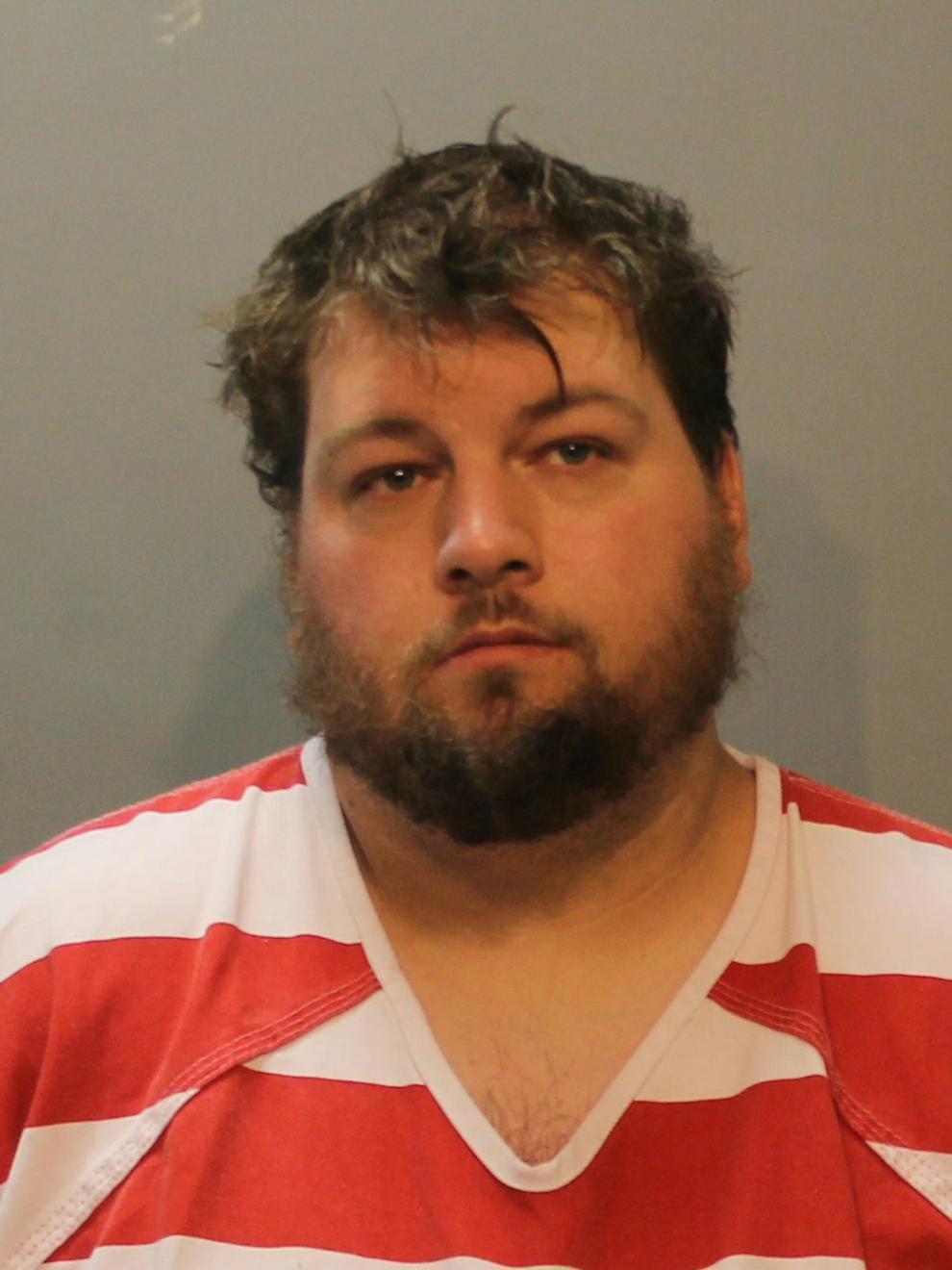 A completely packed courtroom in the Pennington County Courthouse applauded Thursday when the judge sentenced a man to 70 years in prison with 15 suspended for the 2021 Halloween killing of 24-year-old Dhani Aronson, whose death brought pain and anger to the multitude of people attending in his memory. 
"I will not have this in this court," said Circuit Court Judge Stacy Wickre.
Andrew Thorson, 31, pleaded guilty to first-degree manslaughter on April 13, a charge that holds the possibility of life in prison. He was originally charged with second-degree murder, which carries a mandatory life sentence. 
Thorson was arrested on Nov. 2, 2021, a day after Aronson's body was found in a ditch along Wilderness Canyon Road off Highway 16 Southeast of Rapid City. He had been shot twice in the head.
Court documents indicate 25-year-old Jacob Staton and Thorson picked up Aronson at his apartment on Riley Avenue in Rapid City at about 9 p.m. on Oct. 31, 2021 after going there to buy marijuana. 
Staton drove the borrowed Ford F150. Aronson sat in the front passenger seat, and Staton sat in the backseat directly behind him. 
Thorson claimed in his presentence investigation interview he was waving the gun around and quickly grabbed it when he thought he was going to drop it, accidently firing it twice, Wickre said. 
The judge called the explanation, "questionable at best."
Wickre said Facebook messages showed Thorson discussing killing Aronson in the same way it happened. 
Deputy Pennington County State's Attorney Adam Shiffermiller said Thorson characterized the messages as a "morbid joke." 
"Nothing about this case is a morbid joke," Shiffermiller said. 
The prosecutor said — after noting his hesitation to use the word — that it was "lucky" one of the bullets went into the vehicle's dash and caused it to break down.
This forced Thorson and Staton, who Shiffermiller did not directly name at the hearing, to stop the vehicle and dump Aronson's body in what the judge called a "careless and heedless manner."
Wickre said Thorson's attempts to hide the crime were aggravating factors in her deciding his sentence.
Those attempts included dumping the gun in a lake, hiding Aronson's wallet, trying to clean the blood out of the truck, and lying to law enforcement about the damage in the vehicle. 
Staton and Thorson were both arrested on Nov. 2, 2021, a day after Aronson's body was found. Staton was charged with accessory to a felony. His case is pending. 
She also said Thorson's "lack of acceptance for responsibility" and the fact he didn't try to help Aronson or call for emergency services were other aggravating factors that led her to sentence him to 20 years more than what the state and defense had agreed on.
"This plea agreement has bothered me," she said. 
The 50-year recommendation by the state and the defense bothered Aronson's family as well, including Samuel Akers and April Akers, Aronson's father and stepmother. 
"I don't think he needs to see light again," his father said. "This man planned to kill Dahni Aronson, my son, my friend. I'll never have him back."
The grieving father said the killing was "no accident."
"You drove several miles with his body in the car," he said. 
His stepmother said, "God gave him to me. You took him away," before looking directly at the judge and asking her to "please give him life."
Samuel Akers talked about how his son left behind his two daughters, one who is 9 years old, and the other who is almost two years old. He said Aronson's five-year-old brother asks for him, and his nine-year-old brother has his photos all over his bedroom. 
"50 years. That's not enough," he said. 
As for Thorson, he kept his remarks short as his family sat in the jury box, separate from the rest of the room.  
"I just wanna apologize to Dahni's family for the pain that I caused them. I'll be dwelling on the repercussions of my actions for my whole life," he said.
Thorson's attorney, John Murphy, urged the court to consider the joint recommendation of 50 years. Murphy said his client has "never failed" to recognize the pain he caused Aronson's family. 
"My client is remarkably inarticulate for a man of his intelligence," Murphy said.
Murphy said Thorson is the type of person to express himself through actions more than words, and "he has remorse."
The lawyer noted Thorson not being held in the maximum security portion of the jail, despite that being the area where most homicide defendants are held. 
He also noted Thorson's relative lack of criminal record outside of a misdemeanor assault out of Nebraska. 
"(50 years) is a punishment that is sufficient but not greater than necessary," he said. 
Although the judge ultimately disregarded the request, the decision did not appear to be made lightly. After hearing the state and defense's remarks, Wickre called a recess to review the information and last-minute letters sent to the court.
The recess lasted almost an hour before the judge returned to the room tense with anticipation. 
"Choices have consequences, Mr. Thorson," she said ominously before announcing the 70-year sentence.