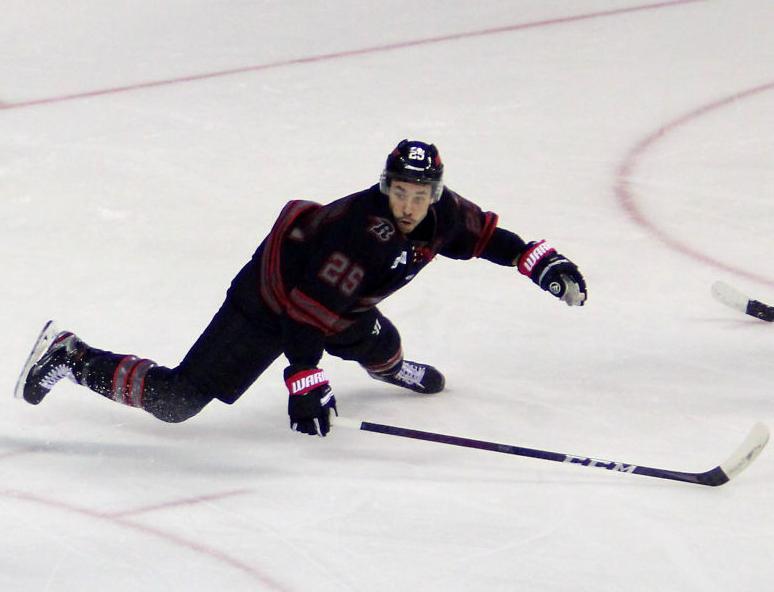 When the Rapid City Rush traveled to Texas for a three-game series with the Allen Americans in late December, they took with them only 15 skaters, as players were banged up or otherwise unable to compete.
Among the shorthanded crew were two brand new defensemen, Kevin Spinozzi and Mikael Tam, who had been signed just days earlier.
The pair, both Canadian, made their presence known, helping prevent shots on goal and keeping the Rush close against a sharpshooting Americans squad. Rush head coach Daniel Tetrault estimated they each spent 30-35 minutes on the ice per contest.
"They were thrown right in the fire," Tetrault said. "They hadn't skated much over the summer because everything was shut down in Canada, and we almost pulled off a couple wins there."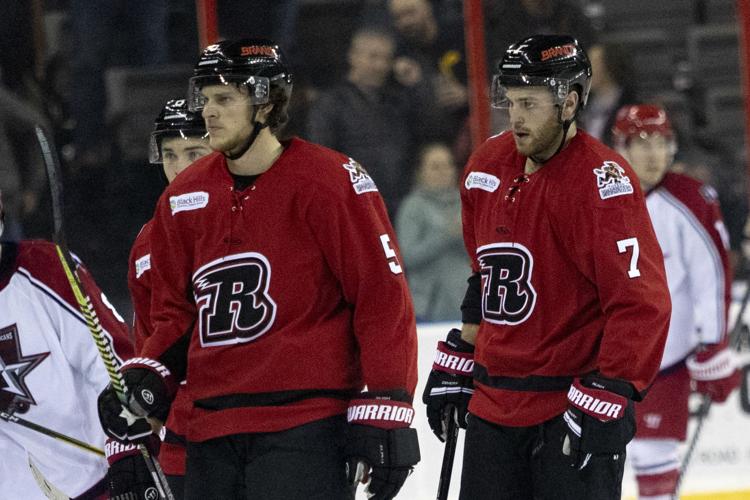 Spinozzi and Tam bring with them an extensive knowledge of hockey, having previously played in the AHL, but in joining Rapid City they've also made a return to North America, as they spent last season overseas, with Spinozzi in Italy and Tam in China. They said they enjoyed their experiences, absorbing a different culture and seeing what the sport is like in those areas, but they're also thrilled to be back playing on a surface that better fits their skills.
Spinozzi, 24, started the 2019-20 season as a member of HC Bolzano, an Italy-based club that competes in Austria's ICE Hockey League, formerly the EBEL. He tallied two goals and eight points before returning to North America to join the ECHL's Toledo Walleye. 
Playing in Italy had two significant positives, the Grandby, Quebec native said. His father was coaching in France and could watch his games via broadcast from the same time zone rather than tuning in at 3 a.m., and the apartment where he resided was located at a winery.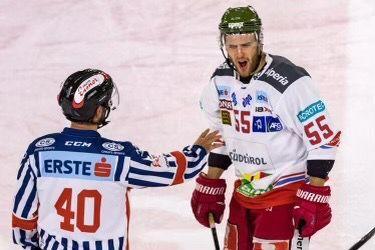 He added that he was treated well during his time in Europe, and attendance at Bolzano's 7,200-capacity arena was high. Spectators acted similar to how they treat the country's national sport.
"We had a lot of fans at our games. I'm a big soccer fan, and to be able to play where they're singing and chanting the whole game was really interesting," Spinozzi said. "There's not an atmosphere quite like playing over in Europe, because in North America they don't really do that."
Bolzano's roster was split between Italians and North Americans, and many were Italian-Canadian. They all spoke english, Spinozzi said, so communication on the ice wasn't a problem. Still, he made it a point to learn Italian, being where he was.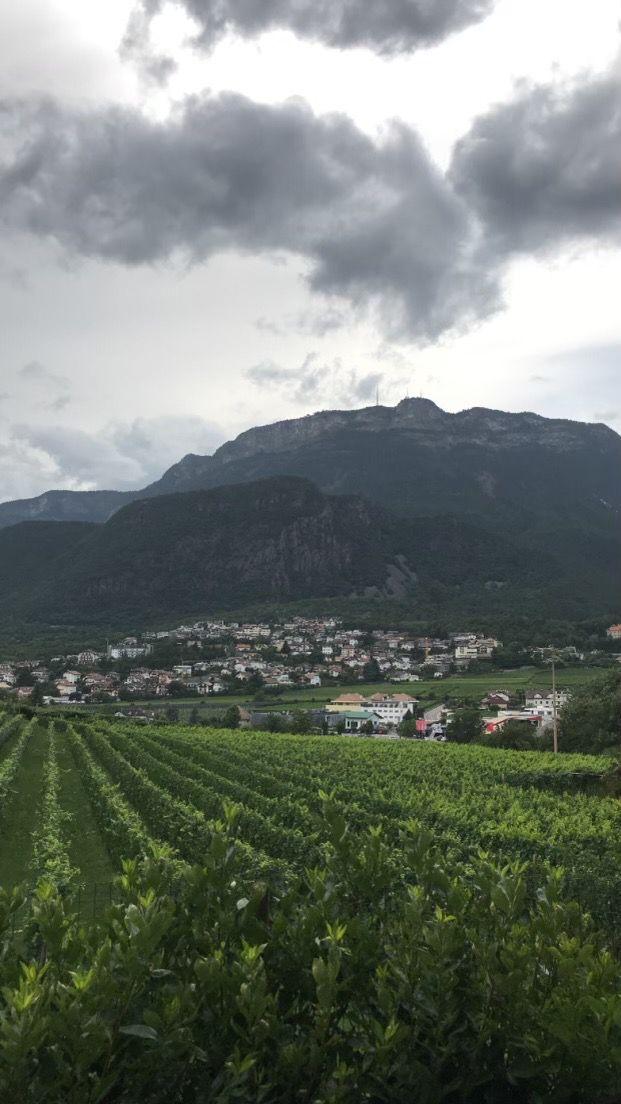 "We spoke english most of the time, but it's nice to repay the favor," said Spinozzi, who also speaks French. "We are in their country, so to be able to communicate with them in Italian was always cool, too."
Tam, meanwhile, was in China for the past two years after spending the previous season between the AHL and ECHL, competing for the Kunlun Red Star of Russia's Kontinental Hockey League, considered to be one of the most elite leagues in the world. 
Their schedule had them playing four games over two weeks in front of home crowds of just 1,000, then four games in Russia where attendance could be 10 times as much. The Red Star didn't garner much popularity in Beijing, where the team is based, as hockey is just beginning to rise in the country.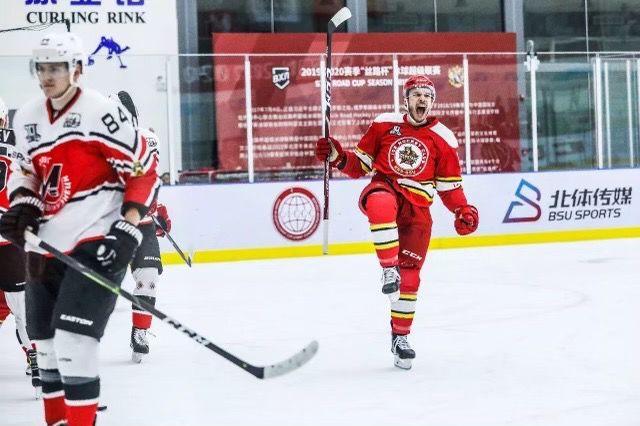 "It was definitely a change when you're playing at home, playing in front of a thousand fans," Tam, a Quebec City, Quebec native, said of going from American to Chinese hockey. "It was almost more fun to play on the road in Russia in front of 5,000-7,000-10,000 people."
But living in China gave Tam, 29, the chance to be immersed in the way of life of one side of his family, as his father is Chinese. In competing with Kunlun, he was also trained by former NHL head coach Curt Fraser and 18-year NHL professional Alexei Kovalev.
"It was just nice to see a country where my family was from, on my dad's side," he said. "It was nice to see a different culture. Experience life there."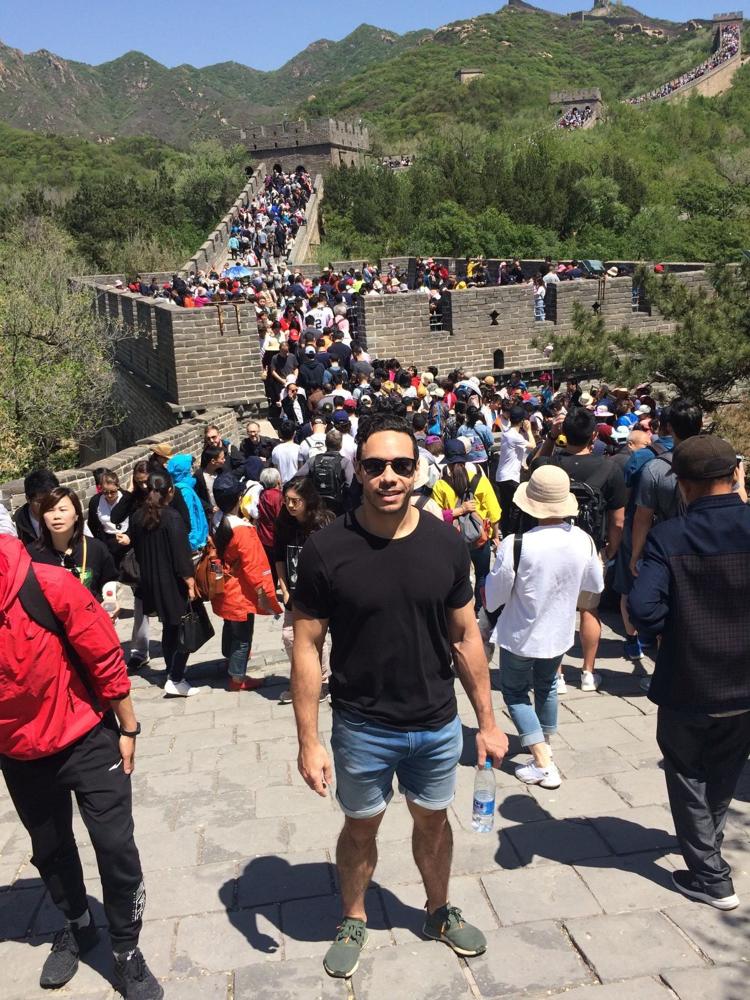 Tetrault said he knew Spinozzi and Tam were seasoned pros with high hockey IQs who were puck-moving defensemen and made smart first passes, a rarity in the game today.
When they became available, he picked up the phone and brought them to the Black Hills.
"They're just smart, savvy veterans that can play all situations, and log a lot of minutes on the ice," he said. "They're just getting back into the swing of things. It's early in the season, and the more time they spend on the ice in practice and in games, the better they're going to be. They're going to improve day by day as the season progresses."
Coming back to the United States means a return to a smaller playing surface for Spinozzi and Tam, as international rinks are three feet shorter in length and 13.4 feet wider than North American rinks. Overseas, the game features less contact and less opportunity for defensemen to be physical in an effort to thwart opposing team attacks because skaters are more spaced out. 
In arenas where the Rush play, including Rushmore Plaza Civic Center, space is limited.  
"Those type of defensemen, like Tam and Spinozzi, enjoy the smaller ice surface in North America because they're bigger guys who like to play physically and take the body, where on a bigger ice surface it's a longer distance to get to players and there's less hitting just because of the more room, and time and space that the players have," Tetrault said. "So it's more compact and you're allowed to be more physical."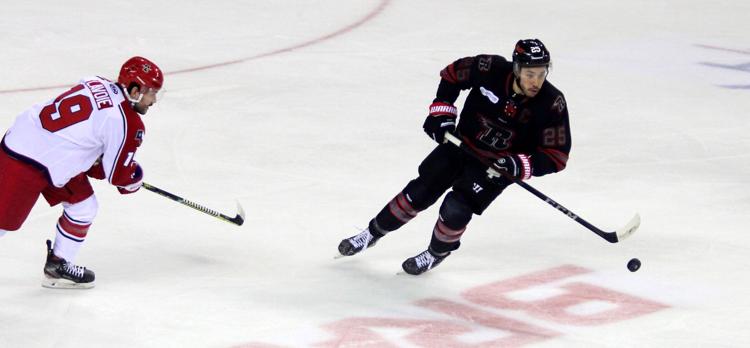 Spinozzi, standing at 6-foot-2 and weighing 204 pounds, and Tam, 5-foot-11, 205 pounds, both said the North Americans rinks are better fits for their skill sets.
"You're not as separated," Spinozzi said. "At the end of the day you're losing a good amount of width on the ice coming back from here, and for my style of play that's great because I'm able to be as physical as I want to be."
Said Tam, "When you're playing on a bigger ice surface, you always want to stay in the middle. If you get caught outside the dots or near the boards, you have way more distance to travel to come back to the front of the net, so it's a little bit different. I've always been the guy that likes to play fast and play simple hockey, so I've always liked the North American style a lot and I like to play physically also."
Tetrault added that Spinozzi and Tam fill a gap the Rush had to fill. 
"They're glad to be back here in North America on a smaller ice surface," he said. "They like to play physically as well, and they provide that leadership and stability on the back end, which we needed."