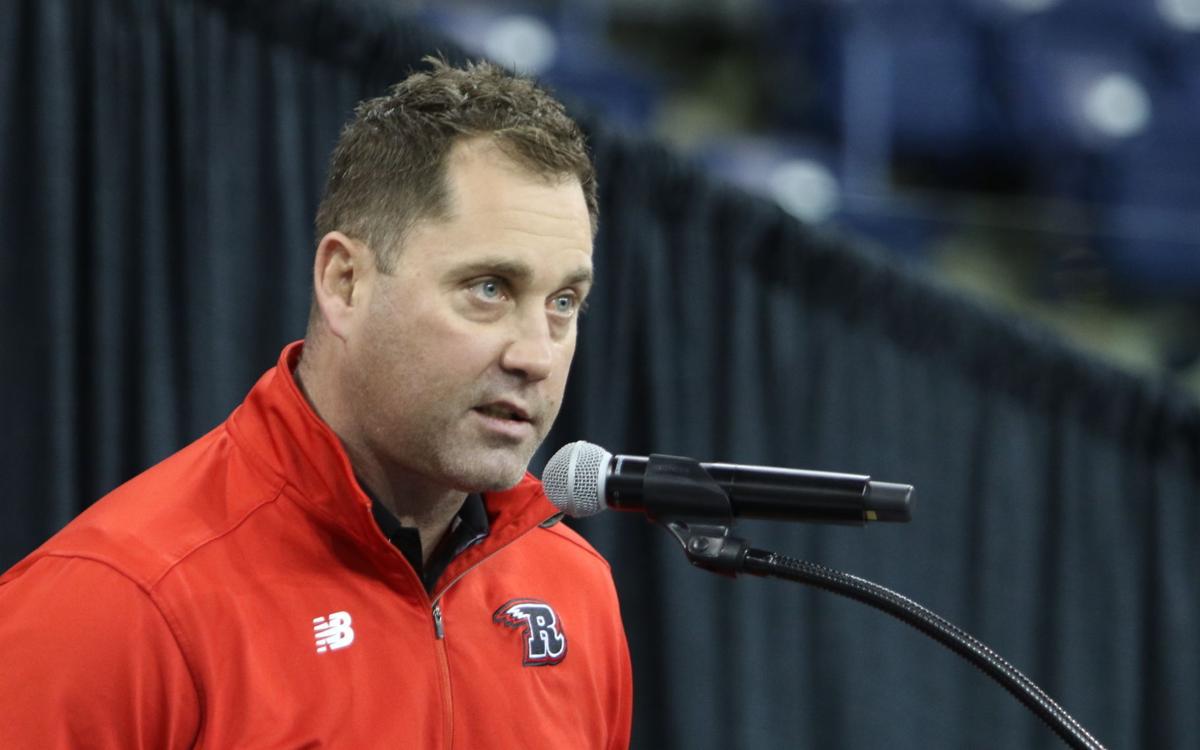 The Rapid City Rush will be one of just 13 teams in North America playing professional hockey in the final months of 2020.
The ECHL is set to kick off its season in December as the only league on the continent beginning competition before next year, as the NHL is aiming at a Jan. 1 start date and other leagues have pushed back their seasons to 2021 due to COVID-19.
The Rush, who are slated to open their campaign Dec. 11 at home against the Utah Grizzlies and play a full 72-game schedule, unveiled their new jerseys for the season Saturday and announced arena safety protocols at their second "Fan Fest" at Rushmore Plaza Civic Center, opening their doors for the first time since March.  
There will be no mask mandate for attending games, according to team president Todd Mackin, who said he and his staff made decisions looking at "every possible perspective." Mask wearing will be recommended, and two sections of the stands will be reserved for socially-distanced seating.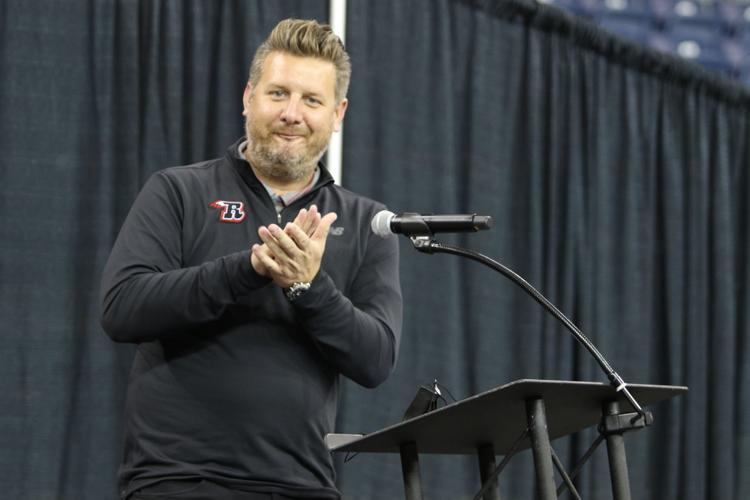 Among the safety measures, all staff will be required to wear masks, concessions can be ordered from the stands using a QR code on phones and then picked up, and additional janitorial staff will also be hired.
"We want as many people in our building to have a fun, safe and enjoyable experience as possible," Mackin said. "It's going to be a very important year to make sure we are doing everything right, and our community, I think, has that ability to just really step behind this and do everything right, while also being able to showcase our building packed with screaming, crazy Rush fans that we know we've got."
Mackin said the ECHL allowed team front offices to institute their own protocols based on local restrictions, and Rapid City allows them to operate at full capacity.
"I'm expecting to pack the place. I'm hoping for that every night," he said. "Is that realistic? Probably not. But at least opening night and some Saturday nights, as long as we do it safely, I think that we can do some really amazing things with our community and really show not just the Rapid City community that we're doing things right, but also the nation."  
The Rush revealed three new jerseys Saturday, consisting of red, white with black horizontal stripes and black with gray color schemes.
"I love the jerseys," head coach and director of hockey operations Daniel Tetrault said. "All three colors are unbelievable."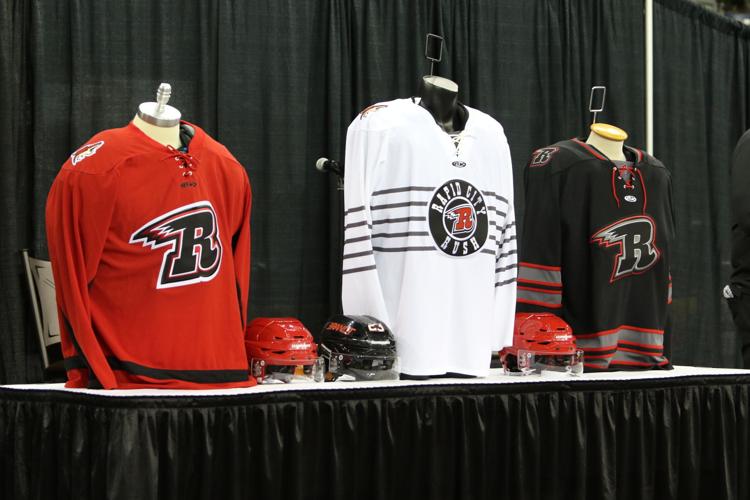 Mackin said while he wants to keep certain traditions alive, he likes to keep other things, like uniforms, new and different each year to create a new and different experience for fans.  
"We spent a lot of time going through these," he said. "My personal favorites are the whites; I like the horizontal stripes. I feel that has an old school vibe. I (also) love the fact we can go red on red and just really bring that red presence, and then I love the enhancement of the gray with the black."
The Rush also announced two new members joining the squad: Avery Peterson and Alex Rodriguez.
Peterson, a Minnesota native, was the 167th overall pick in the 2013 NHL Draft and spent last season with the Atlanta Gladiators of the ECHL, while Rodriguez hails from Miami and was on the ECHL's Norfolk Admirals last year.
"The talent pool is unbelievable because teams are opting out, so there are a lot of available free agents like with Rodriguez and Peterson," Tetrault said. "Those guys were great players for their respective teams last season, and to land those guys just upgrades the lineup."
Players will start arriving in Rapid City Nov. 17 and will undergo coronavirus testing. Captains practices will also commence before the team holds its first official practice Nov. 30. 
In addition to Dec. 11's season-opener, the Rush will also play a home contest Dec. 12 before taking off on a five-game road stand. So far, only 10 games have been scheduled, but Mackin said he's confident a full season will happen.
"All eyes will be on us. That is important for us, not only with our front office and our hockey staff, but also for our fan base," he said. "This is really an opportunity for us to show everyone what our community's about, how we do things, and we're really going to be leaders on the forefront of getting this sport back going in North America."
Tetrault's said he's ready to get to work.
"You can tell that people are really excited and want to go watch something live," he said. "Let's stay safe doing so, but let's have some fun."