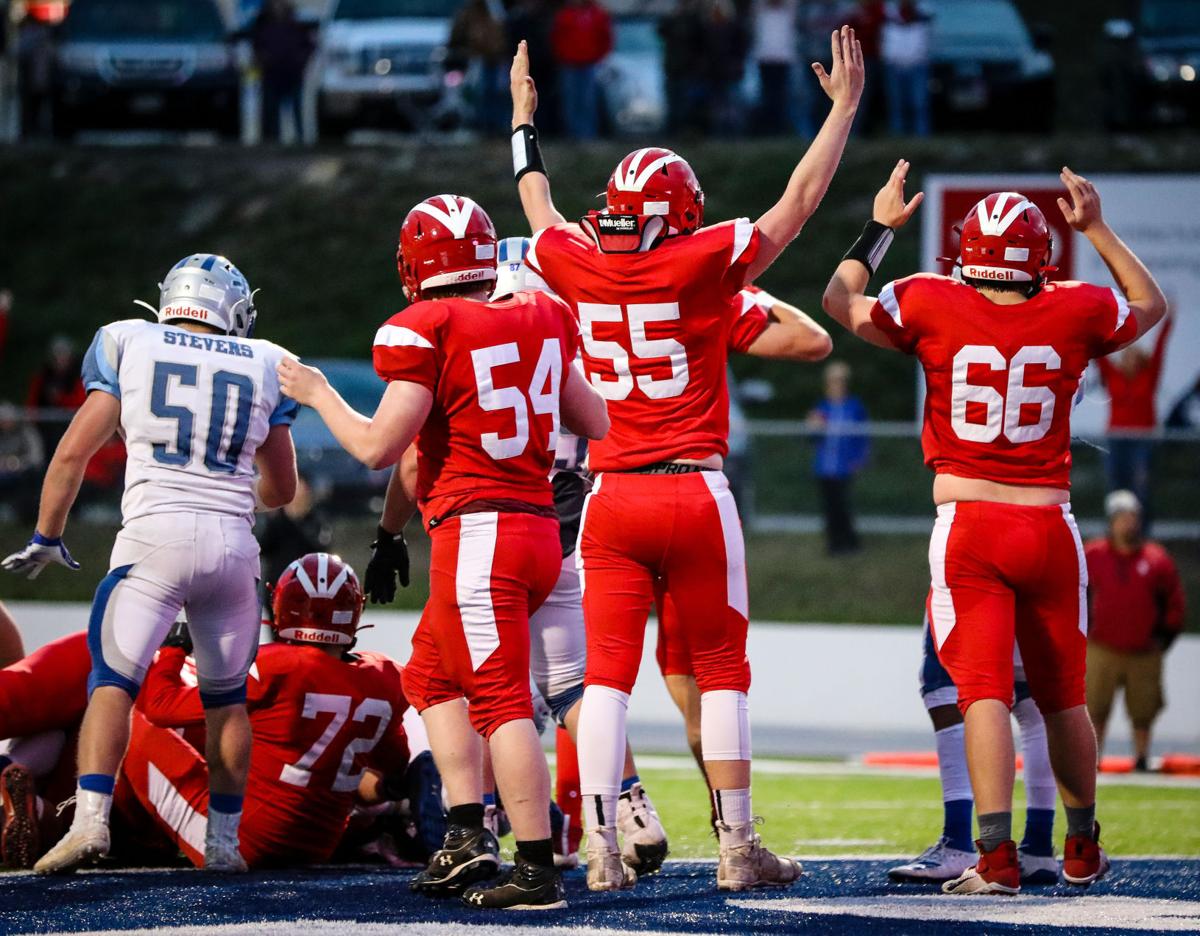 The South Dakota High School Activities Association board of directors voted unanimously Wednesday morning to allow all sanctioned high school fall sports and activities to start on time for the 2020 season.
The 9-0 vote by the board of directors was on a 16-page report that was released Monday fronm a 30-member task force of high school administrators, SDHSAA board members and SDHSAA staff, as well as medical and state office representatives.
Practices begin Aug. 3 for soccer, girls' tennis, competitive cheer and competitive dance, with 11B and 9-man football practices to begin Aug. 6. The other larger football classes and boys' golf begin Aug. 10 and cross country and volleyball practices begin Aug. 13.
The proposal outlines safety protocols for athlete screening and the handling of confirmed positive cases and close contacts. .If a student-athlete does test positive for COVID-19, they'll be required to 'self-isolate for 10 days and must be fever free for 24 hours without the use of fever-reducing medications, or for those who were severely ill 20 days from the onset of symptoms, fever free for 24 hours without the use of fever-reducing medications.
A student-athlete who tests positive also must be cleared by a certified physician before they can return to action.
If a student-athlete or coach comes in close contact with a confirmed case, the South Dakota Department of Health Guidelines requires a 14-day quarantine and daily screening of symptoms
On bus trips, SDHSAA execute e director Dan Swartos said they highly recommended passengers wear masks and a seating chart.
"That is if you get home from a contest and you find out that somebody tested positive, for contact tracing it makes it much more simpler and if you have your assigned seats," he said. "It sounds like if everyone on the bus is masked, you may end up with fewer close contacts."
Each school will be allowed to adopt their own policy on activity attendance. The task force suggested Tier 1, which is open attendance for steady or decreasing trends; Tier 2, which is parents and students only for a slow increase in cases with no evidence of exposure in large settings; Tier 3, which limits either students or parents for a sustained increase with potential exposures in large communal settings and Tier 4 for no fans in the event of a sharp increase in cases and hospitalizations.
Swartos said that they have heard from schools who wanted some guidance on fan attendance, so they put an example out there.
"Our main point was that schools should develop some sort of tiered system so that they have some conditions that they can reference and take some kind of emotion out of it when if they go from open attendance to no fans," Swartos said. "So we put an example out there, some may use that and some may not. Some might do it like we did for the summer contact where they started with phase one and progressed through."
If a school district is forced to go with online-learning by the Department of Health, the SDHSAA will work with the teams of that specific school to reschedule a game or contest. If a game can't be made up, it will go down as a no contest. If a school decides to not play a game or contest on their own, the game will go in the books as a forfeit.
The special task for consisted of:
Medical Representatives -- Dr. Jeremy Cauwels, Dr. Verle Valentine, Paul Richter and Tryg Odney.
State Office Representatives -- Dr. Ben Jones, SD Dept. of Education; Linda Ahrent, SD Dept. of Health; SDHSAA, Swartos, Jo Auch, Dr. John Krogstrand and Brooks Bowman.
SDHSAA Board of Directors -- Craig Cassens (Principal, Faulkton), Randy Soma (AD, Brookings), Dan Aaker (Athletic Director- Winner) and Mark Murphy (School Board, Aberdeen).
Superintendents - Dr. Becky Guffin, Aberdeen; Dr. Jarod Larson, Brandon Valley; Shayne McIntosh, Parkston; Joel Bailey, Platte-Geddes; Derek Barrios, Elk Point/Jefferson; Blake Gardner, Hill City; Tom Cameron, White River; Dr. Donavan DeBoer, Parker and Rick Weber, Flandreau.
Athletic Directors -- Casey Meile, Sioux Falls Public; Jared Vasquez, Rapid City Stevens; Terry Rotert, Huron; Brian Moser, Pierre T.F. Riggs; Chuck Wilson, Todd County; Julie Eppard, Chester Area and Kelly Messmer, Harding County.
Be the first to know
Get local news delivered to your inbox!