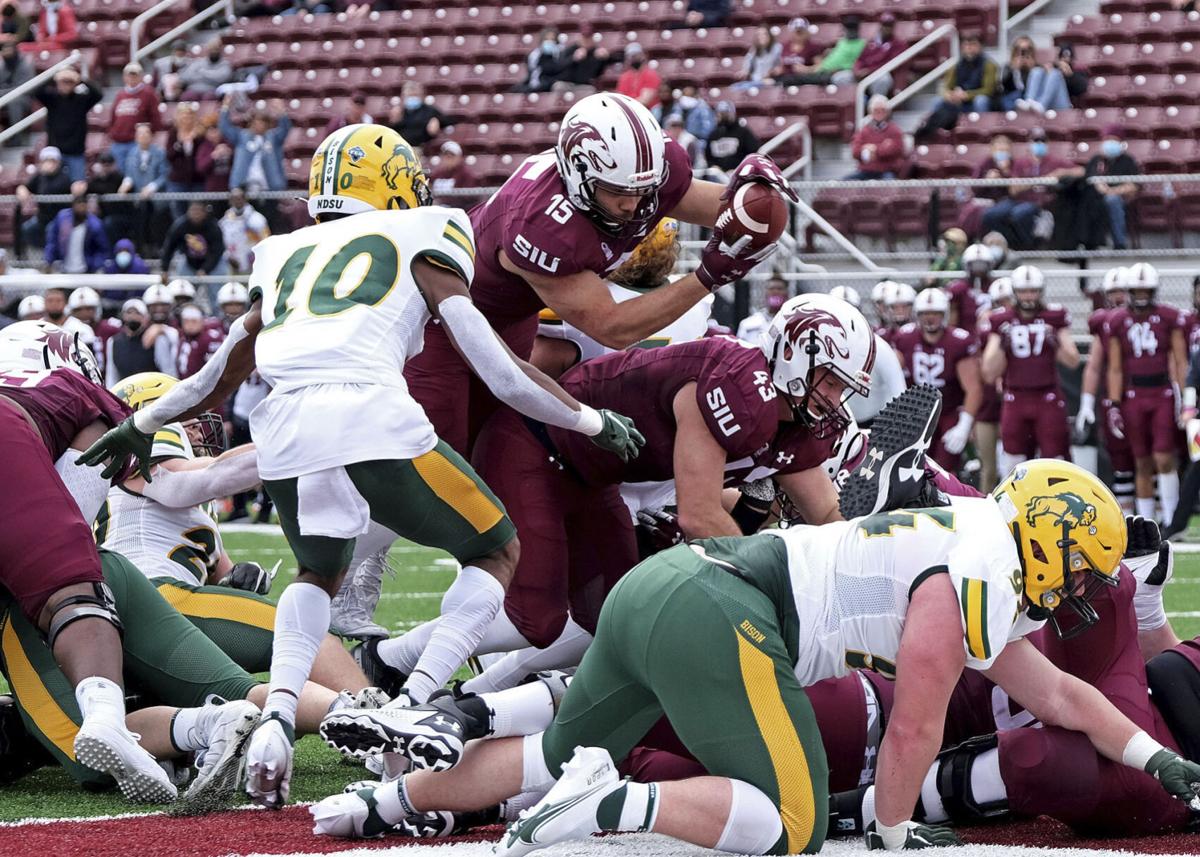 CARBONDALE, Ill. -- Javon Williams Jr. and Romeir Elliott each had a pair of touchdown runs, and Southern Illinois beat top-ranked North Dakota State 38-14 on Saturday that ended the Bison's 39-game winning streak.
North Dakota State (2-1, 1-1 Missouri Valley), which has won three straight FCS championships, last lost on Nov. 4, 2017 to then-No. 8 South Dakota State.
"We didn't show up and play very well," Bison coach Matt Entz said. "There was not any position group that played well."
It was the Bison's worst defeat since a 37-6 loss at Cal Poly during the 2005 season.
Williams ran for a 3-yard score and Elliott broke loose for a 20-yard touchdown run in the fourth quarter. Both scores followed a North Dakota State turnover. Elliott finished with 91 yards rushing and Williams had 41, and the pair also had touchdown runs in the second quarter.
The Salukis (2-1, 1-1) snapped an eight-game losing streak to the Bison, who were 16.5-point favorites.
"This game will be recognized for a long time, maybe the biggest win in that stadium," Southern Illinois coach Nick Hill said of ending North Dakota State's FCS-record winning streak.
Avante Cox had seven receptions for 138 yards for Southern Illinois. His 65-yard catch set up Williams' 1-yard touchdown run on fourth down to give the Salukis a 17-0 lead with about a minute left in the second quarter.
Salukis quarterback Nic Baker, making his first career start and filling in for senior Kare Lyles, who left with a rib injury during last week's game against North Dakota, was 17-of-23 passing for 254 yards. His 6-yard touchdown pass to Landon Lenoir stretched the Salukis' lead to 24-7 early in the fourth quarter.
"It's what I hope for, it's what I've dreamed of," Baker said. "I kind of want those moments."
Zeb Noland threw a 37-yard Hail Mary touchdown pass that was tipped to Jake Lippe that pulled the Bison to 17-7 at the break. Jalen Bussey's 63-yard run set up Noland's 5-yard touchdown run with 2:16 remaining.
Noland was 13 of 24 for 159 yards. Bussey finished with 72 yards on three carries. The Bison were held to 268 yards of offense and their time of possession was just 18:34.
It was Southern Illinois' first win against the Bison since a 24-14 home victory on Sept. 26, 2009.
Camp, Coyotes shock Illinois St. 27-20
NORMAL, Ill. — Carson Camp threw for 221 yards and a pair of touchdowns and South Dakota's defense helped key the Coyotes in a 27-20 comeback win against Illinois State on Saturday in a Missouri Valley Conference opener for both teams.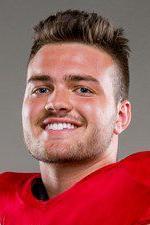 The seventh-ranked Redbirds built a 17-0 lead before South Dakota's defense triggered Illinois State's implosion.
The Coyotes forced fumbles on two straight drives and came up with an interception on a third, and the offense returned the favors with a field goal and a pair of touchdowns in succession during a four-minute span to tie it at 17 before halftime.
Camp threw a 5-yard touchdown pass to Carter Bell with 10:01 left in the third quarter to give South Dakota (1-0, 1-0) the lead for good.
Despite the collapse, Illinois State (0-1, 0-1) still had a chance on its final drive. Bryce Jefferson led an eight-play, 68-yard drive, but on second-and-4 at the Coyotes' 17, he was intercepted by Elijah Reed at the goal line with 39 seconds remaining to end it.
Jefferson threw for 280 yards and was picked four times; twice by Myles Harden. The Redbirds fumbled it away three times.
North Dakota upsets South Dakota State 28-17
GRAND FORKS, N.D. — Otis Weah had a 40-yard TD run in the fourth quarter and North Dakota rallied for a 28-17 upset over South Dakota State 28-17 on Saturday.
Weah broke a couple of tackles in the backfield and cut to an open lane up the right sideline. South Dakota State's Isaiah Stalbird punched the ball out at the 7, but it bounced back up into Weah's path and he recovered it just before he plunged into the end zone to cap the scoring with 6:53 left in the game.
The Fighting Hawks (2-0, 2-0 Missouri Valley Football Conference) took the momentum in the third quarter when the defense forced a three-and-out and the special teams blocked the punt on fourth down. Tommy Schuster connected with Garett Maag for a 16-yard TD pass two plays later to give North Dakota its first lead of the game at 21-17.
Schuster passed for 184 yards and a touchdown, and Maag had 87 yards and a touchdown on five catches. Weah ran 17 times for 88 yards and two scores.
Mark Gronowski passed for 309 yards, two touchdowns and two interceptions for the Jackrabbits (1-1, 1-1), ranked No. 3 in the FCS Top 25. Jaxon Janke had seven catches for 161 yards and two TDs, and Jadon Janke had five catches for 109 yards.