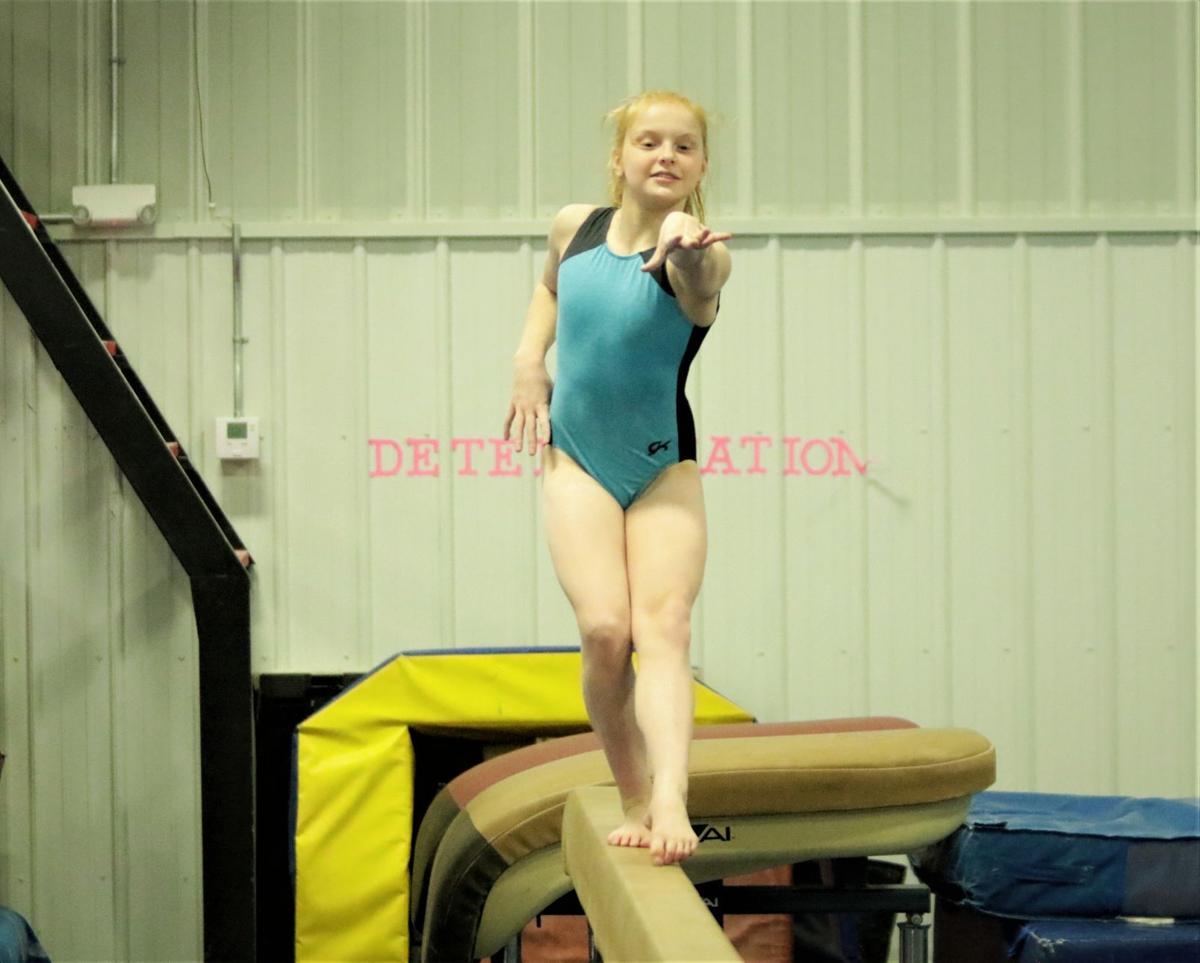 Two years ago Ruthie Wehrung practiced with her regional team, but could only watch the USA Gymnastics National Championships as an alternate.
Even at just 9 years old, she knew she was good enough to compete on the national stage.
Two years later, Wehrung, of the Spearfish Gymnastics Academy, will get her chance to prove it when she competes in the 2021 USA Gymnastics Development Program National Championships, May 11-16 in Daytona Beach, Fla. Competition begins Saturday, May 15.
"I got to see how it works. I didn't get to compete, but I got to meet all of the team," she said. "It was cool to just meet everyone, but it wasn't as fun to watch them warm up and compete when you didn't get to. You just had to watch while they were getting really good scores, and you couldn't show everybody that, 'I can do that too.'"
Although it was hard to watch, it was also good for the youngster who will be competing in the 14-under age division.
Spearfish Gymnastics Academy coach Phil Summers said that just seeing the meet and getting the jitters out of the way should help her this time around.
"They have an organized practice day before the meet, where you get with your team and go through all of the events," Summers said. "She got to do that part of it. It was a good experience."
Wehrung qualified for the national meet as she finished second in the all-around (37.175 points, out of a 40.000 scale) at the Jr. A Region 4 Championships at Level 10 in Bettendorf, Iowa, April 17-18. Spearfish teammate Savanna Dunwoody placed eighth in all-around (35.975) and is the first alternate.
Wehrung also won region titles with a 9.775 (out of 10.000) on the floor exercise and 9.525 on the balance beam.
Summers said it is always a big deal to compete against the best gymnasts from across the country. It's a growth experience.
"It's like, 'I can compete against anybody," he said. "It gets her out in that national scene with the college coaches, although this year they don't get to come to nationals."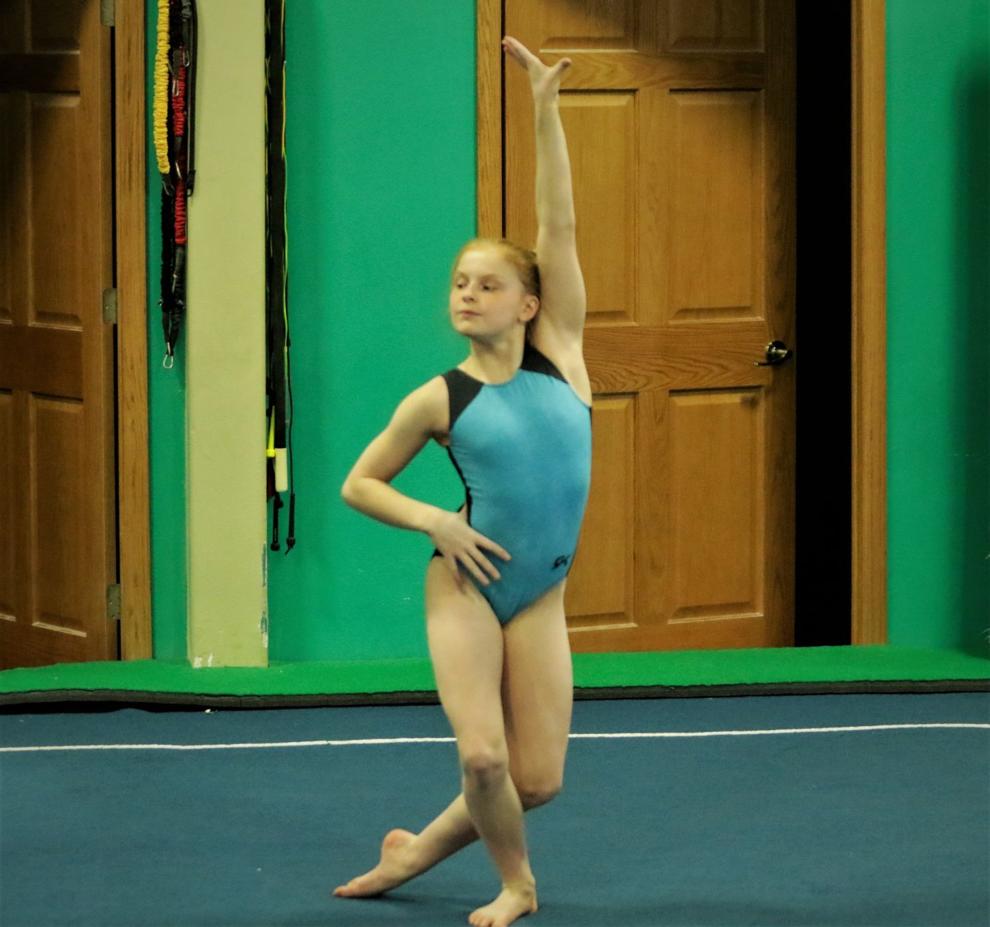 It happens to be the dead time for NCAA coaches as far as recruiting, so all they can do is watch on a streaming service such as Flo. It won't be long when the college coaches will be knocking down her door. Summers has coached three gymnasts in recent years to Division I college scholarships.
As would be expected, Wehrung was excited when she qualified for nationals.
"It is cool to know that you are at the top of the nation and stuff," she said.
Wehrung actually got off to somewhat of a slow start at the regional meet — at least in her mind — on the vault and the uneven bars. She bounced back and won the floor exercise and the balance beam.
"It wasn't my best vault, but it wasn't bad, and the bars routine, I kind of had a rough routine," she said.
She knew she had to get good routines on the floor and the beam if she wanted to qualify for the national meet.
"I just had to do the routines that I practiced at the gym," she said. "I knew I could do the routines. I just had to make it happen at a big meet."
Competing on the big stage
For a chance at a national title, Wehrung said she has to hit all of her routines, and if she doesn't do well in one event, she has to make sure the rest of the events are "stronger than ever."
Summers said Wehrung has a real shot of winning one event, the floor exercise, although he said that when you go against gymnasts that are that good, it's not always the best skill, but who has the hottest day.
"She does have the capability and she has the routines to win the whole meet," he said. "I think her youth could get in her way a little with inconsistency because she is going against 14 year olds."
Summers said to be successful in gymnastics, you have to have ice in your veins. He said they try to talk their gymnasts about getting away from the results before they compete.
"Winning is the result you enjoy afterwards, you don't think about it ahead of time," he said. "It's a mindset, it really is mental control. There's a lot of physical work to get your body ready, but once her body is ready, her brain can completely destroy the whole thing if they don't control it."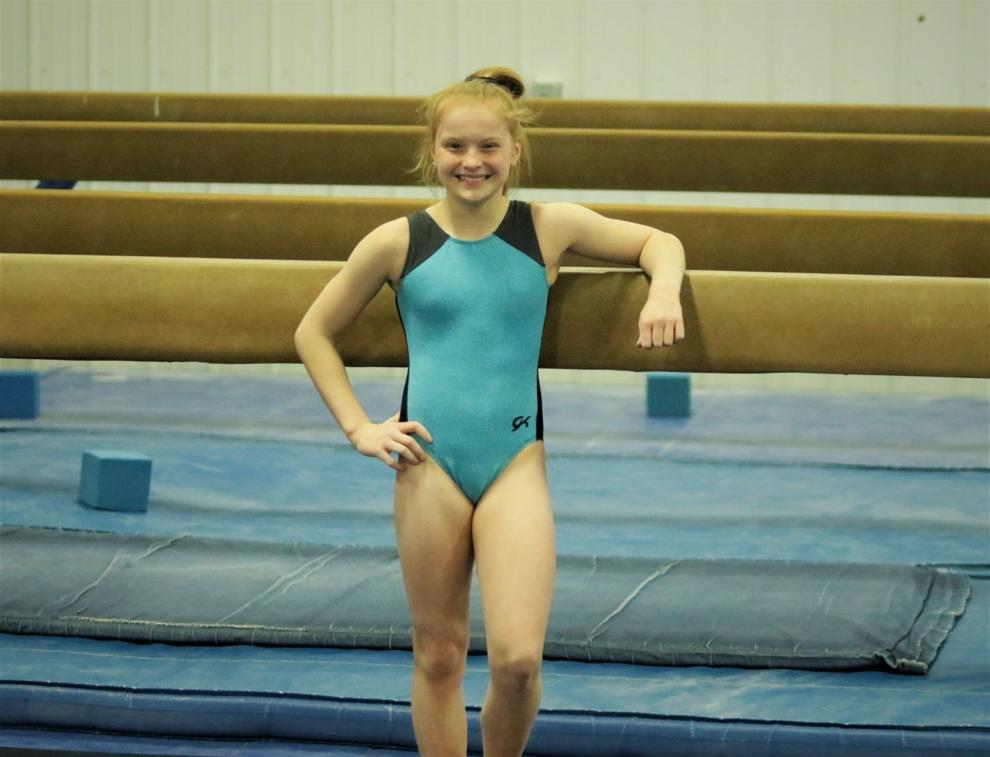 Wehrung first began gymnastics when she was 3 years old.
"I was crazy and mom just put me in gymnastics to do something," she said with a laugh.
It's a "little weird" in her mind to think how far she has come as a gymnast in a relatively short time.
"From just doing Tumble Bears as a little 3 and 4 year-old, just having fun, to now I am here 26 hours a week," she said.
At the same time, she said it is fun to learn new skills and be able to show people her talent.
"For me, it is just gymnastics, and I get to show people what I do, and this is what I work on," she said.