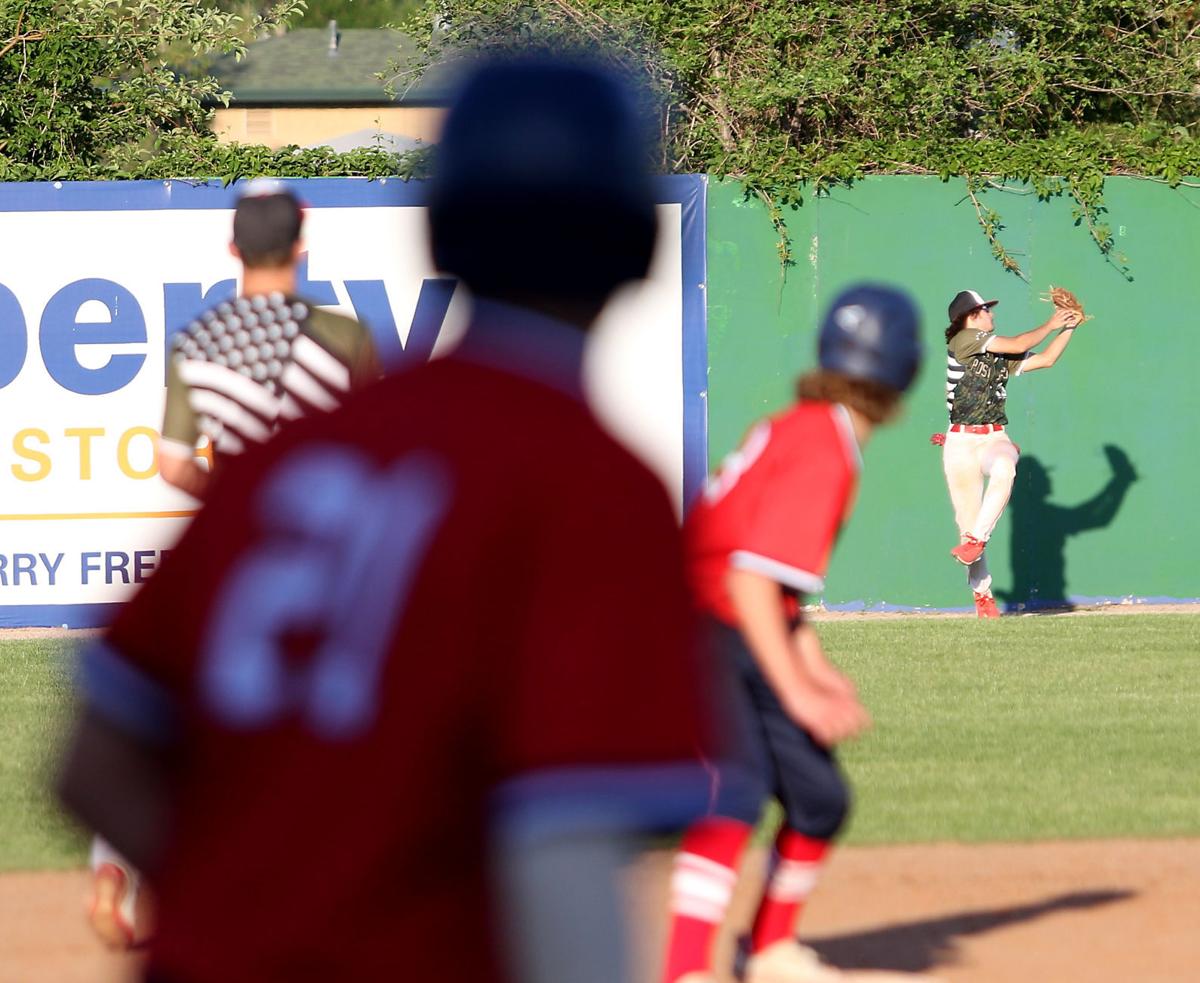 The Rapid City Post 320 Stars tallied seven extra-base hits Saturday as they rocked Plattsmouth, Neb., for eight runs in the first inning, and went on to mercy-rule the Blue Devils 12-4 in five innings at the Veterans Classic at Pete Lien Field.
Jim Rogers and Isaac Dike headlined the offensive output with two doubles each, with Rogers collecting four RBIs and Dike earning three, while Lane Darrow picked up a triple.
"It's huge, especially after a tough first game," Stars manager Brian Humphries said. "We hit well in that game as well, but being able to keep the momentum we've had over the last inning against Cheyenne and able to come out and hit the ball well, hit the ball hard, score eight runs, it's a great momentum boost, it's great for the demeanor of the team and it relaxes everybody. It makes things much easier."
After Plattsmouth got on the board with one run in the first, Mason Mehlhoff hit a leadoff triple in the bottom-half of the frame and came around to score on two passed balls. Darrow then smacked his three-bagger to right field to drive in a run before Rogers and Dike both struck for two-RBI doubles. Rogers sent his to left-center and Dike directed his into the left-center gap.
The Stars (10-12) notched eight runs on six hits in the first inning.
Rogers tacked on an RBI-double in the second, lining a ball down the left field line, to make it 9-1 before the Blue Devils closed their gap in the third. Stars starting pitcher Logan Miller worked himself into a jam with four walks against the first five batters he faced in the inning and gave up two runs before being taken out and replaced by Peyton Ness.
Ness picked off a runner at first for the second out, but surrendered a run on a pass ball before getting out of the inning. Miller finished with seven strikeouts and six walks while giving up two hits in 2 1/3 innings, letting Ness close out the final 2 2/3 with three strikeouts, one walk and two hits without being credited a run.
Post 320 ended things early when Bryan Roselles reached second on a dropped ball in right field, and was driven in on an RBI-double from Dike. Dike then advanced to third on a passed ball, and scored the winning run on a passed ball.
"We did a great job of being able to keep on adding runs," Humprhies said. "Even if it's just one run, it's constantly keeping pressure, constantly hitting the ball hard and just erasing any scores that the other team might put up throughout the course of a game."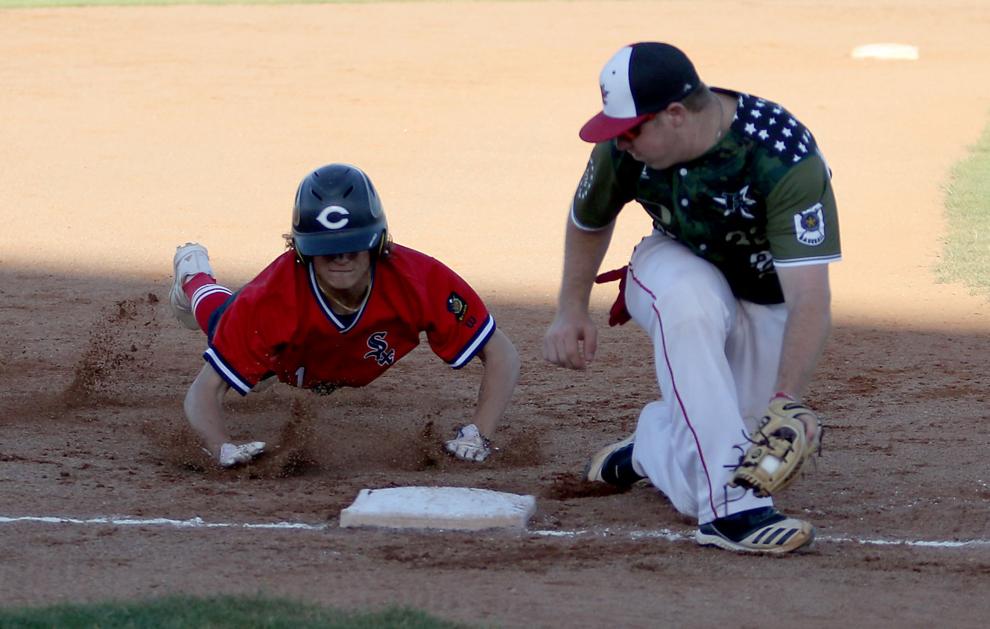 It was a rocky start for the Rapid City Post 320 Stars as they surrendered 11 runs in three innings Saturday and lost via mercy rule to Cheyenne, 12-4, in five innings at Pete Lien Field.
"For the most part it was just hard-hit balls. We threw strikes, they hit the ball well, they had a home run. They're a good hitting team," Humphries said. "They're by far the best team in this tournament that we've faced, and it's tough to be able to win games when we have a lot of mistakes."
Post 320 got on the board in the second with a two-out, opposite-field double by Rogers, who made it home on a bobbled grounder by the Cheyenne first baseman, hit by Ryan Rufledt.
Trailing 12-1 in the fifth and trying to avoid the eight-run mercy rule, the Stars got their bats going but fell one run shy of keeping the contest going. Roselles smacked the left field wall for a triple and scored on a passed ball before Lane Darrow drove in Mehlhoff on a two-out, RBI-double to left. Ness's single to center scored Darrow before a flyout ended the ball game. 
"I'm very proud," Humphries said. "It's something to be able to build off of for the remainder of the day, and be able to go out there and still hit pretty good pitches."
Cheyenne was spurred on by five walks and three hit-by-pitches. It put runners on first and second with none out in the top of the first before scoring three runs on an RBI-double, RBI-single and a fielding error by Post 320 starting pitcher Jace Wetzler. 
Wetzler also gave up a two-run home run to right-center in the third before working himself into a jam with runners on first and third and none out in the fourth. A passed ball and a fielding error allowed two runs to cross the plate, and a walk to load the bases prompted Humphries to put in Brady Fallon on the mound in relief. 
Wetzler finished with 10 runs on six hits and one walk while fanning three in 3 1/3 innings. 
Facing a bases-loaded situation, Fallon walked the first batter he faced after going up 0-2 to drive in a run before Cheyenne tacked on two more off a sacrifice-fly and an RBI-double to tally six in the inning and lead 11-1. 
It added another run in the fifth for an 11-run lead.