When biologist Bob Oakleaf took on the challenge of saving some of America's most treasured birds from extinction almost 50 years ago, he was up against, well, a lot.
Oakleaf started his career in Nevada in 1973 — the same year the Endangered Species Act became law. From 1977 until his retirement in 2014, he worked for the Wyoming Game and Fish Department, where he became a prominent figure in the agency's efforts to recover the peregrine falcon and the bald eagle, and, later, the black-footed ferret.
"The approach I've always taken, I've looked for a way to try and incorporate effective management in with ongoing land uses," Oakleaf said. Landowners, he added, "wanted assurance that it would not change their lifestyle or their operation." Still, he found himself trying to convince a sometimes skeptical or even distrustful audience.
Those sorts of compromises didn't always work out. But sometimes, like in the case of the black-footed ferret — brought back from the brink through a combination of captive breeding, modified protections and partnerships with Wyoming landowners — they did.
Peregrine falcons graduated from the endangered species list in 1999. Bald eagles followed in 2007. Both were aided by other federal laws and regulations, among them the Bald and Golden Eagle Protection Act of 1940 and the Environmental Protection Agency's 1972 ban on the eggshell-thinning insecticide DDT.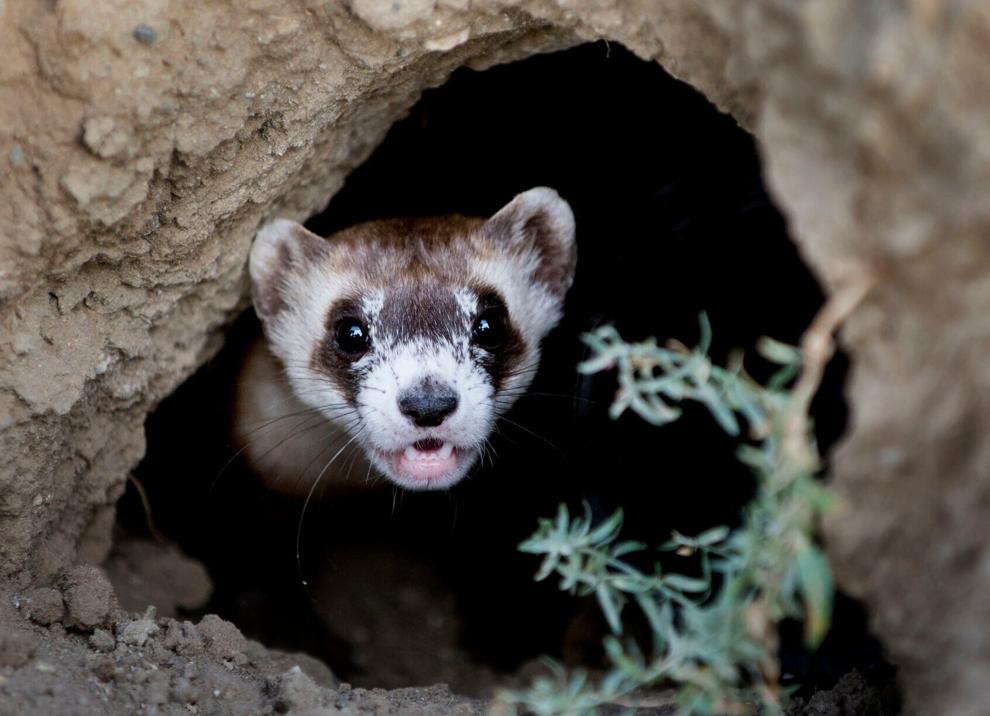 Black-footed ferrets, meanwhile, are still listed. Since their first successful release in Shirley Basin in 1991, they have been reintroduced and have managed to survive in prairie dog colonies throughout the West. At least for now, though, they number among the 20 mammals, birds, fish, amphibians, insects, trees and flowering plants whose range includes Wyoming that remain on the endangered species list today.
The early years and undeniable victories of the Endangered Species Act have become a source of nostalgia for many of Wyoming's wildlife managers. These days, they say, the process is rarely as simple now as listing a species, recovering it and then returning oversight to state hands.
"Litigation has changed the picture," said Game and Fish Director Brian Nesvik. "The reason that grizzly bears have been delisted and relisted twice is because of litigation. There wasn't a lot of litigation early on."
Wyoming's gray wolves have been delisted three times. They are currently off the endangered species list. The U.S. Fish and Wildlife Service, which is now reevaluating wolves' status in the Rocky Mountain region, did not respond to a request for comment.
In the case of grizzly bears and gray wolves, what began as a joint attempt to restore the natural balance of Wyoming's wild places has devolved into a bitter fight over clashing targets, desperately lacking in common ground, with no easy ending in sight.
Reading between the lines
The Endangered Species Act got its start as a bipartisan law. It passed the Senate unanimously 50 years ago this July — earning the support of 56 Democrats and 42 Republicans — and was signed into law in the final days of 1973 by President Richard Nixon, a Republican.
It directs federal officials to use five key factors to "determine whether any species is an endangered species or a threatened species":
"The present or threatened destruction, modification, or curtailment of its habitat or range;
overutilization for commercial, recreational, scientific, or educational purposes;
disease or predation;
the inadequacy of existing regulatory mechanisms; or
other natural or manmade factors affecting its continued existence."
To put it simply, the law covers habitat loss, overhunting, environmental threats, mismanagement and pretty much anything else that could put a species at risk. And it mandates that recovery plans addressing any of those causes include "objective, measurable criteria, which, when met, would result in a determination … that the species be removed from the list."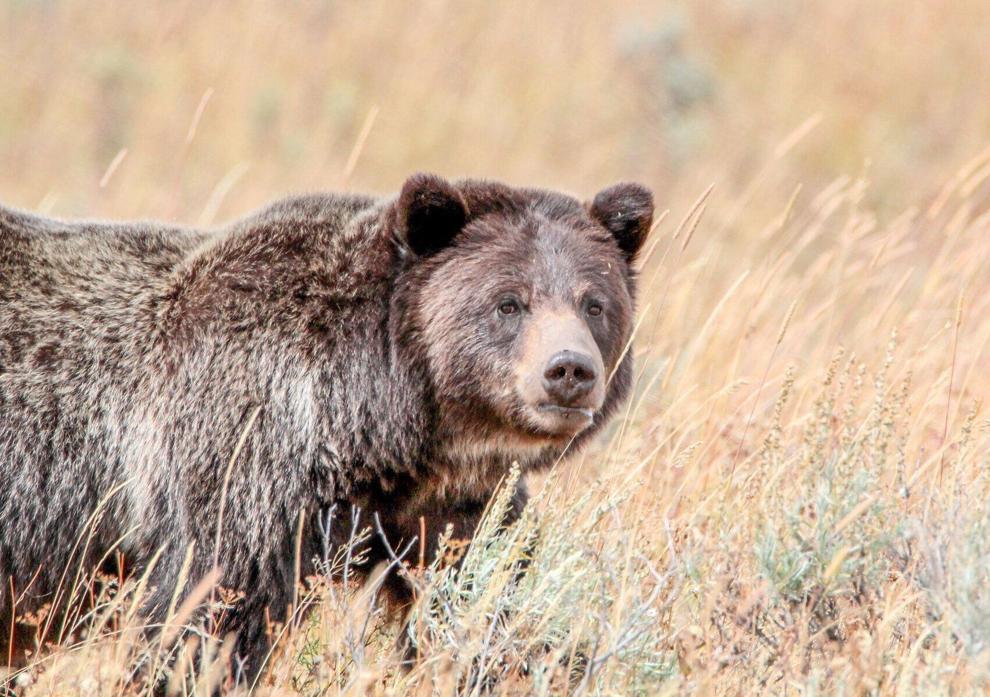 The consensus in Wyoming, at least among Game and Fish and the conservation groups that tend to back it, is that the law was intended to keep species under federal control until they were no longer at imminent risk of extinction. Once that's been achieved, the thinking goes, authority should be returned to state agencies, and left there as long as populations remain out of the danger zone.
Some listings have remained largely uncontroversial. The Endangered Species Act has helped the Wyoming toad, listed in 1984, climb from a wild population in the low double-digits to one in the thousands. And it's enabling agencies and researchers to coordinate more easily as they try to preserve the whitebark pine, a keystone species in the region surrounding Yellowstone National Park and a brand new addition to the list.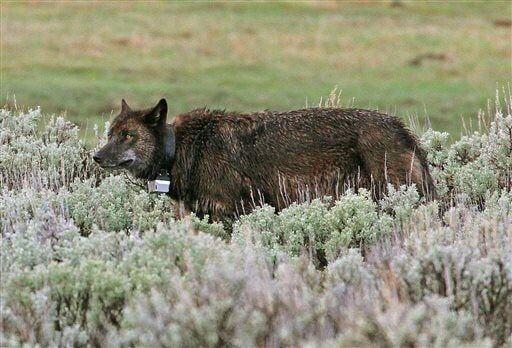 The reintroduction of gray wolves in the 1990s spurred plenty of dispute from the start. But even saving the grizzlies proved popular at first. A Game and Fish poll in 2001 found Wyomingites evenly divided over whether the species should stay on the list or not, and the recovery plans in place by then didn't face too much opposition from any direction.
"There was very little disagreement in the first delisting rule on what a recovered grizzly bear population would be," Nesvik said.
Grizzlies in the Greater Yellowstone Ecosystem met their initial population targets — set by the Fish and Wildlife Service in the 1990s — for several consecutive years before they were removed from the endangered species list in 2007. Environmental groups sued over the decision, citing low populations, lingering threats to habitat, and insufficient protections under existing state laws.
The bears wound up back on the list.
"And when that litigation happened … the federal agency took that opportunity to so-called 'move the goalposts' and change the recovery criteria," Nesvik said. "And the first time that happened is when there started to be significant disagreements between the state and the Fish and Wildlife Service."
A decade later, it happened again. Tensions mounted. By most accounts, five years on from that second grizzly relisting, they're still rising.
What stands in court
Wyoming's top elected officials are with Game and Fish on this: They want the grizzlies of Greater Yellowstone off the endangered species list. Pronto.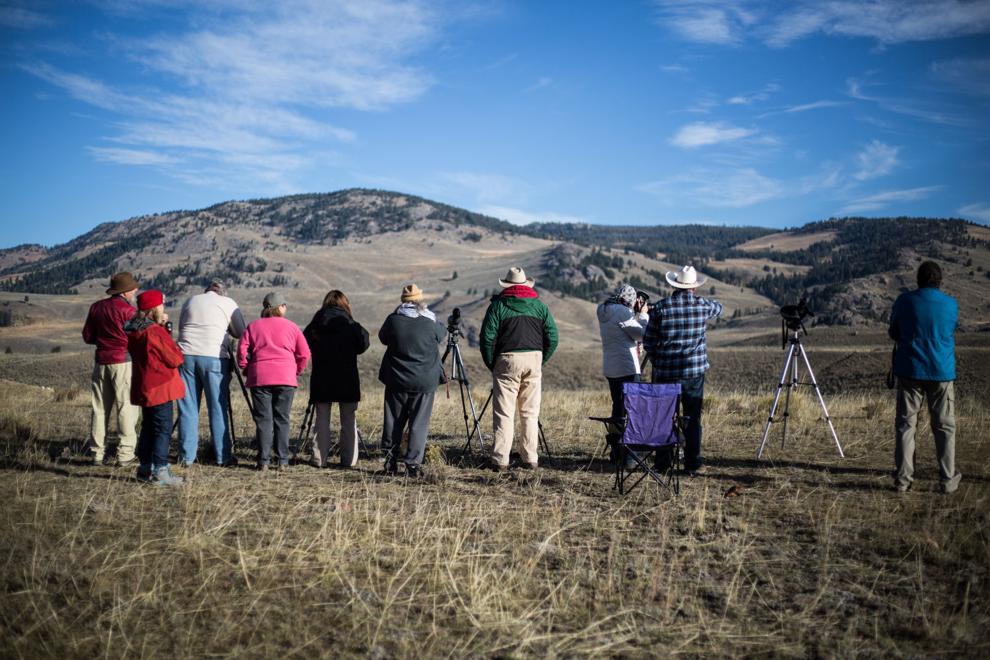 Gov. Mark Gordon submitted a petition in January 2022 asking the Fish and Wildlife Service to lift grizzlies' federal protections for good. In February of this year, the agency announced that it would again reassess the species' status. State leaders celebrated the decision, highlighting the more than $50 million spent on grizzly recovery alone. But it was criticized by the groups that have opposed delisting in the past.
The three Republican members of the state's congressional delegation have sponsored bills aimed at returning grizzlies to state hands and have voiced support for laws that would restrict opponents' ability to sue over agency delisting decisions. They, like Gordon and Nesvik and plenty of others, want grizzlies to be put back in Wyoming's hands and wolves to stay there.
"Over the past 45 years, states have expanded their expertise and ability to manage species," said Sen. John Barrasso, who's sought to reform the law, in an emailed statement. "Wyoming in particular has done a remarkable job with this and we don't need Washington telling us how to manage our own species."
Rep. Harriet Hageman argued in a separate statement that the incentives of the Endangered Species Act have become skewed. For federal officials and environmental groups alike, she said, success today "is not in recovering a legitimately threatened or endangered species, but in ensuring that a recovered species, no matter how robust, is never delisted."
Under the law, she added, "far too much credence is given to radical environmental groups and activists when we should be following the science and delisting species as they flourish."
The environmental groups fighting to keep grizzlies on the list and put wolves back on it see things a little differently. They're not convinced that either species is flourishing — or that either is particularly close. And they believe the law is meant to do more than make sure enough members of a species exist to keep it alive.
Western Watersheds Project has sued multiple times over the species' status under the Endangered Species Act. Erik Molvar, its executive director, called Wyoming's strategy of keeping wolves just above their original recovery target — an approach Montana and Idaho have adopted more recently — an "extinction agenda."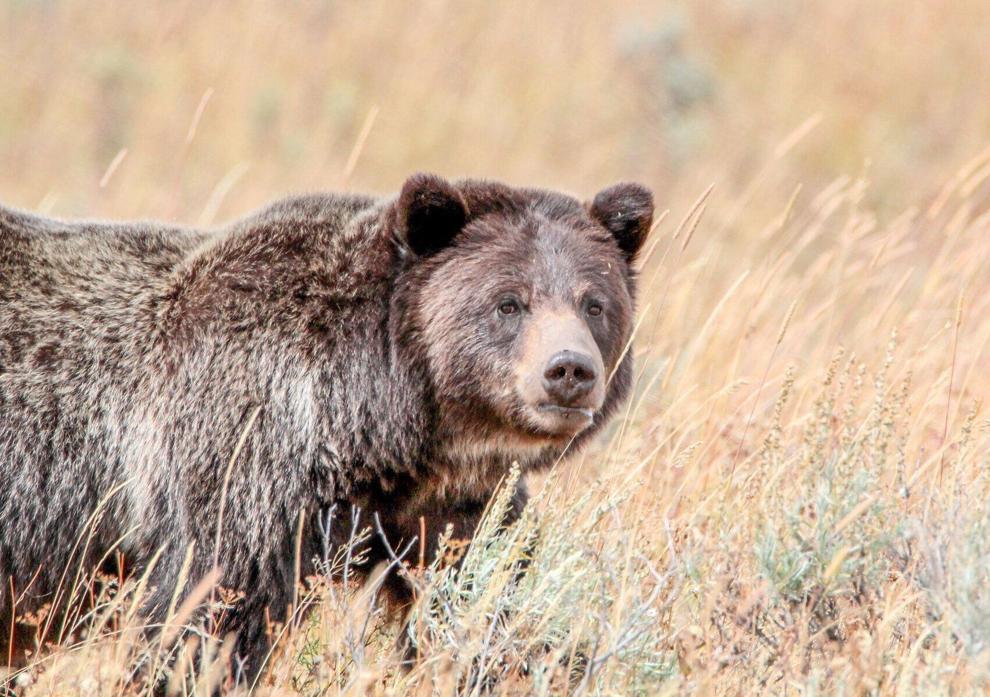 He believes Wyoming's handling of both wolves and grizzlies leaves them more vulnerable than the Endangered Species Act allows, forcing the courts to step in repeatedly.
"States like to pretend that population targets in recovery plans are the only criteria for delisting," Molvar said. "But the law requires more than that. The law requires that species be secure from the risk of extinction."
The will of the people
There's no question that some people in Wyoming hate wolves or that at least a few feel similarly about grizzlies. Both species are disruptive, especially to ranchers, who have had to adapt to much higher rates of livestock predation in recent decades.
"It's not easy to change a culture," said Jess Johnson, director of government affairs for the Wyoming Wildlife Federation. "We had multiple generations of ranchers who never had to live with wolves in their backyard."
Still, she said, "I've never met a person on that side that says I want to extirpate them. I think that is a fallacy. There's not people out there that want to get rid of them entirely."
What works is compromise, Johnson said. Almost no one is claiming that the state's wolf management plan is perfect. Designed to keep wolves' numbers down, the strategy has faced plenty of backlash (and multiple lawsuits) over the years.
"But because we've had that compromise, because people were at the table, we haven't seen the crazy politics and the crazy bills that Idaho and Montana were seeing in their legislatures," she said. "Because people are like — they may not be totally happy, but they are not disgruntled enough to ruin it."
Laws enacted in Idaho and Montana in 2021 authorized hunters to kill gray wolves at much higher rates than in previous years, putting the vast majority of their wolf populations — which were many times larger than Wyoming's — at risk. Environmental groups petitioned the Fish and Wildlife Service almost immediately to relist wolves and put an end to the hunts. A decision, which could also affect Wyoming, is still pending.
Wyoming's neighbors "have introduced a new challenge upon themselves that didn't exist before," said John Gale, a vice president at Backcountry Hunters and Anglers, a sportsmen's group. Federal officials can and will intervene if states make major changes to the way they handle recovered populations. Those safeguards are what help keep the Endangered Species Act more focused on the science of wildlife management and less on the politics of the day.
"I would say the new laws in Idaho and Montana 100% give the Fish and Wildlife Service something to worry about," he said. "They've sort of shot themselves in the foot, because now they've created a problem."
Gale sees what's happening with the region's wolves as an example of the Endangered Species Act working as intended. There's certainly a place for litigation, he said: Agencies make mistakes. But the constant back-and-forth in court threatens "the ability for wildlife managers at the state and federal level to collaborate, to come together, to create tailored solutions that ultimately recover species and revert back to states' management, where they should be."
Carrots and sticks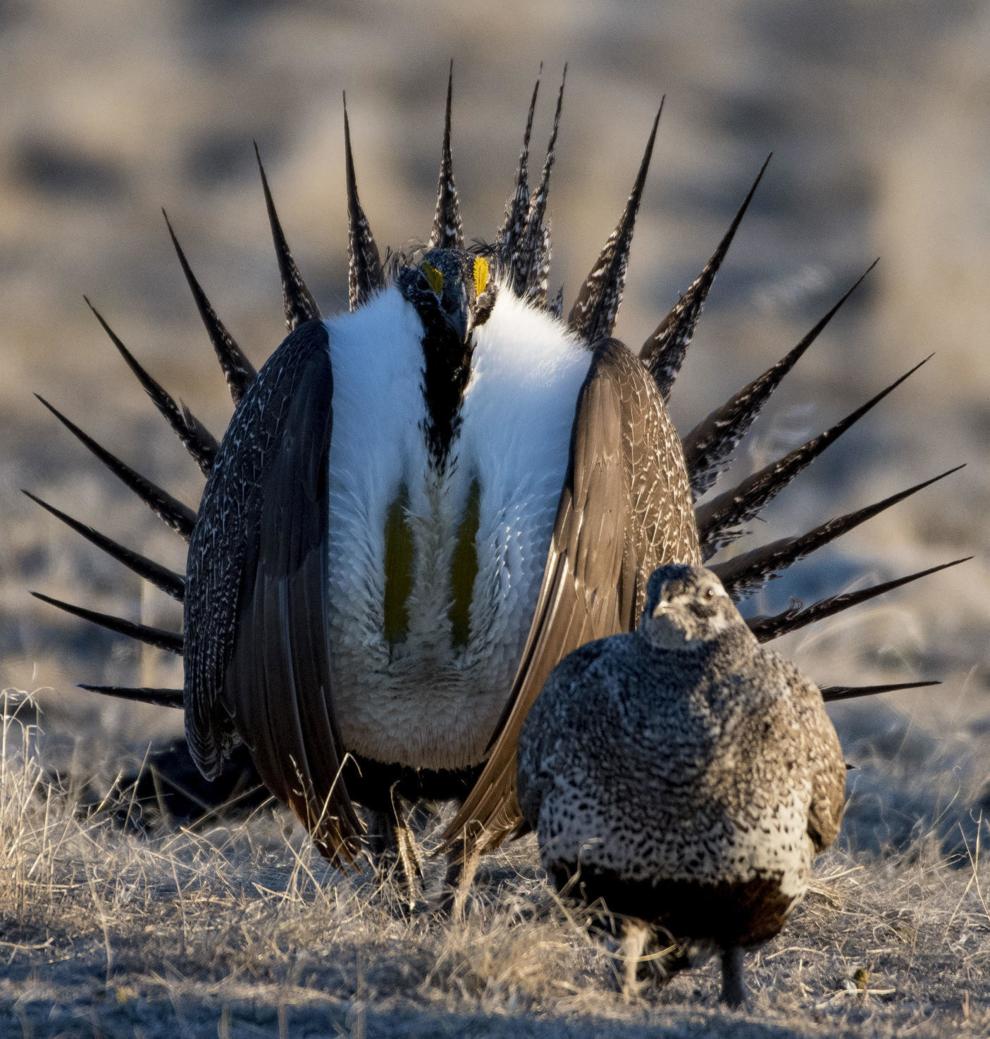 Those tied to Wyoming's conservation scene agree, for the most part, that the Endangered Species Act has motivated the state to do more to protect sage grouse than it otherwise would have. There's less unity on whether the law functions as an incentive for local leaders to do the right thing or as a hammer the federal government is threatening to bring down on them.
More than a third of the world's greater sage grouse live in Wyoming, and the birds are struggling, both in the state and across the West. Development and habitat loss have caused sage grouse to collapse since the middle of last century. Now, climate change is making survival even harder.
"Research has been showing us for some time that there are problems, that populations are declining, that habitats are compromised," said Jeff Beck, a professor of wildlife habitat restoration ecology at the University of Wyoming.
"And then we have the Endangered Species Act kind of out there saying, 'Hey, if we can't turn the corner on this, then this is probably the ultimate outcome, and there will be a listing of either threatened or endangered,'" Beck added. He sees it as a positive influence overall.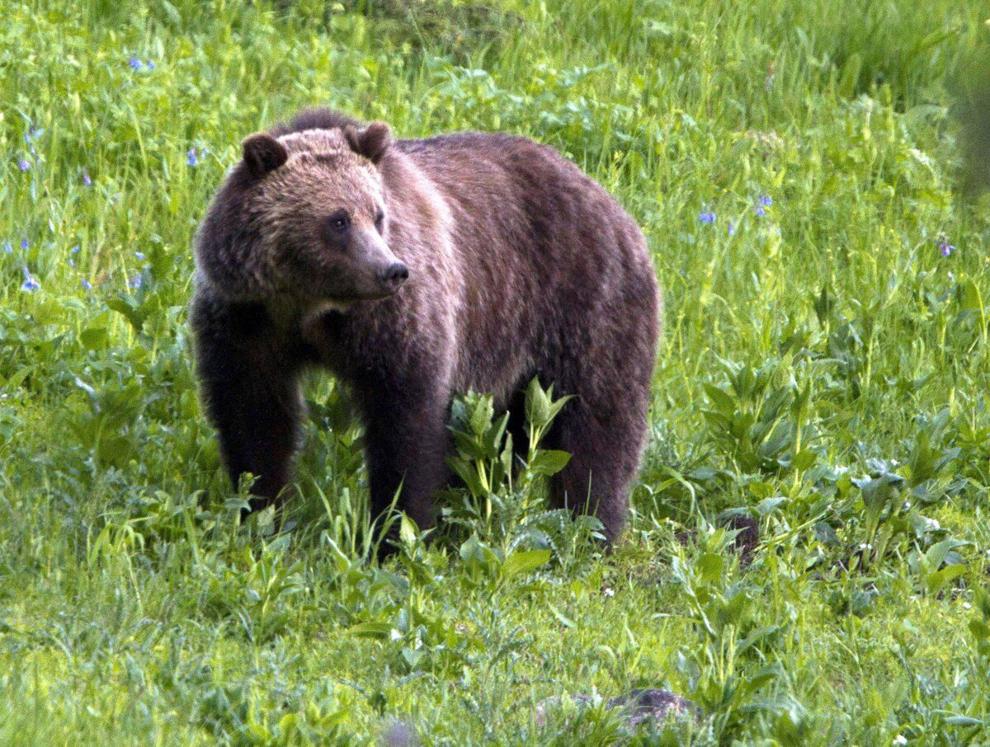 Jen Lamb, director of conservation programs for The Nature Conservancy in Wyoming, described the prospect of the species being listed nearly a decade ago as a wakeup call for the state — the moment when officials realized it was vital to act.
"To me, the outcome is what matters." Lamb said. "And Wyoming, I think, has done a really good job of responding to the needs of the species. There's probably tons more we could and absolutely need to do. But I applaud Wyoming for the way in which it structured a framework for a really diverse group of people to pull together … in a group where it can be hard to find agreement."
Efforts to better understand sage grouse are ongoing. Researchers are realizing that sage grouse have a lower threshold for disturbance than current guidelines allow, Beck said, meaning standards for development may need to be refined.
The strategy for protecting core sage grouse habitat that Wyoming has already adopted is "such a wonderful thing," he said. "I just see potential in making it better."
It's hard to say how much public support there is for expanding sage grouse protections — or for keeping Wyoming's wolf management plan, or for delisting grizzlies, or for any species-specific action. State politicians' stances on the issues say something about the views of the people who elected them, of course. And wildlife managers know, generally, where the communities they work in fall.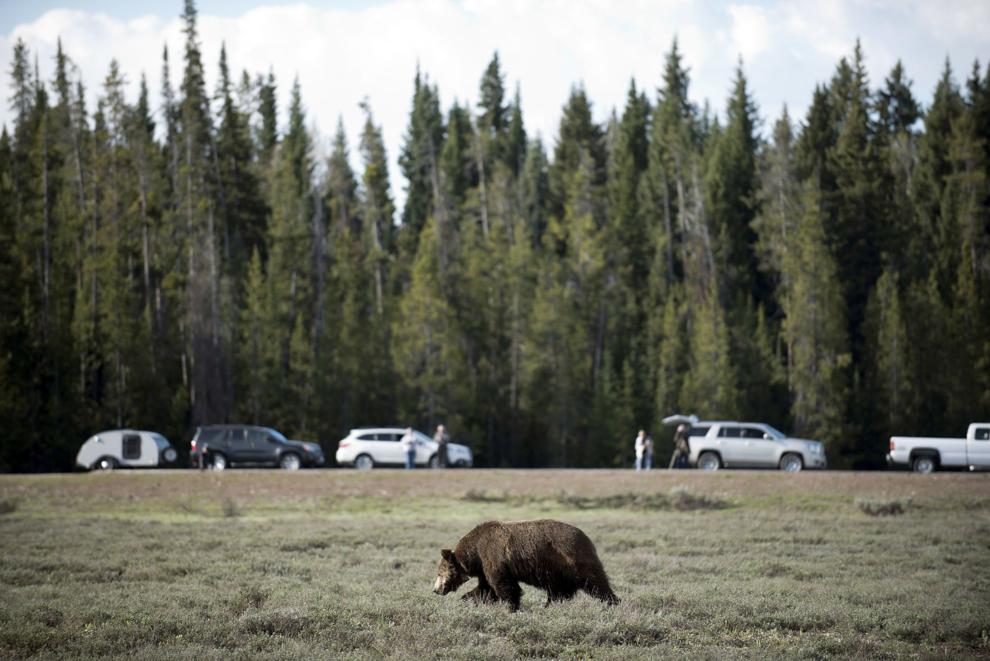 "Most citizens of the state would say they want a healthy balance between large carnivore populations and between prey populations, and that hunting should be a part of wildlife management," Nesvik, the Game and Fish director, said.
"I think you find varying levels of support," he added. "Always, like everything, there's some extremes for these species, for gray wolves and grizzly bears. But I think, by and large, most Wyoming people support grizzly bear and gray wolf conservation."
The annual Colorado College Conservation in the Rockies Poll found this year that Wyomingites overwhelmingly support conserving wildlife habitat and migration routes (94%) and preserving access to hunting, fishing and outdoor recreation (92%). People here love what nature has to offer. Nobody is doubting that.
There's less data on the Endangered Species Act — or on any one species. Nobody can be sure where, exactly, Wyomingites fall. Those questions haven't been asked of the whole state in a long time.
A look back: In 1995, wolves returned to Yellowstone National Park
Wolves in Yellowstone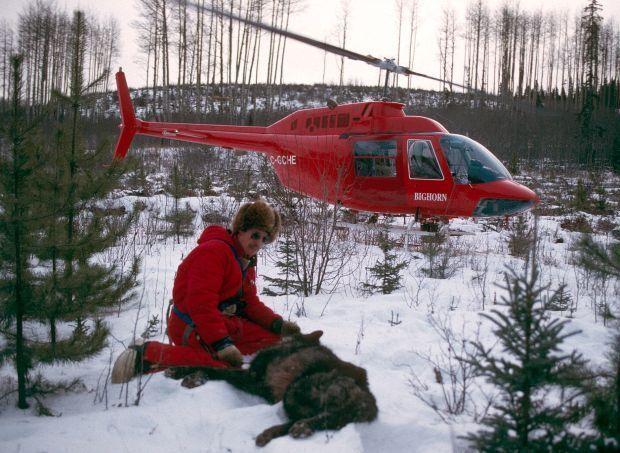 Wolves in Yellowstone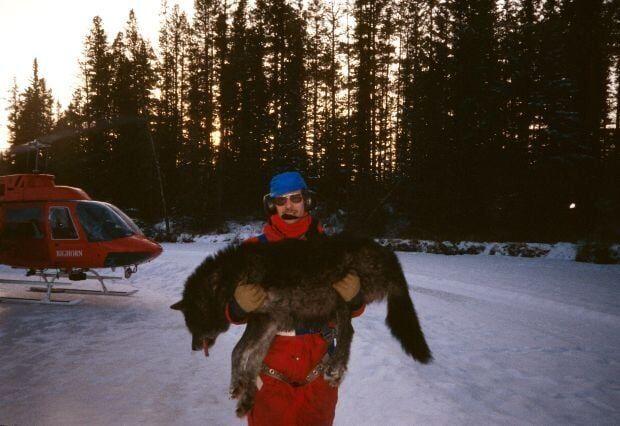 Wolves in Yellowstone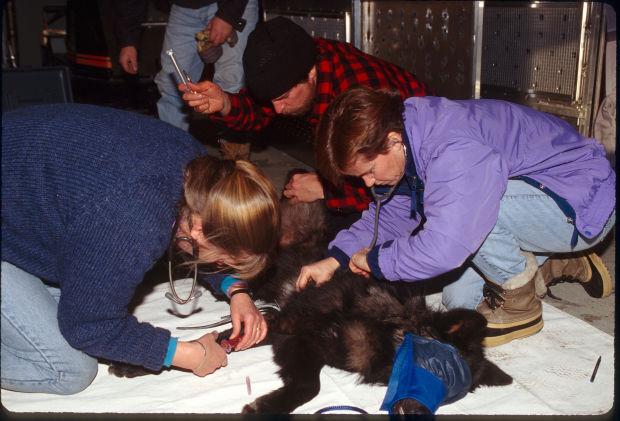 Wolves in Yellowstone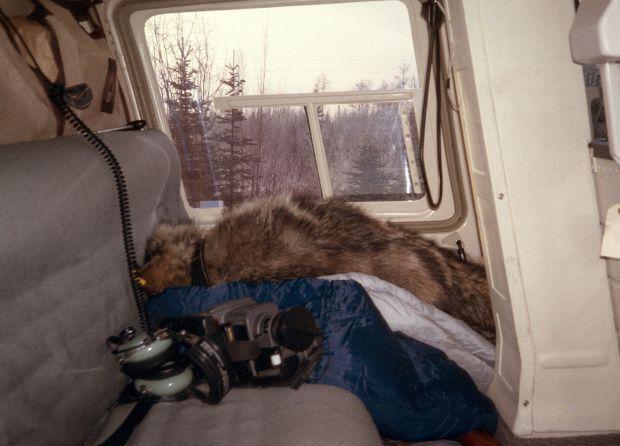 Wolves in Yellowstone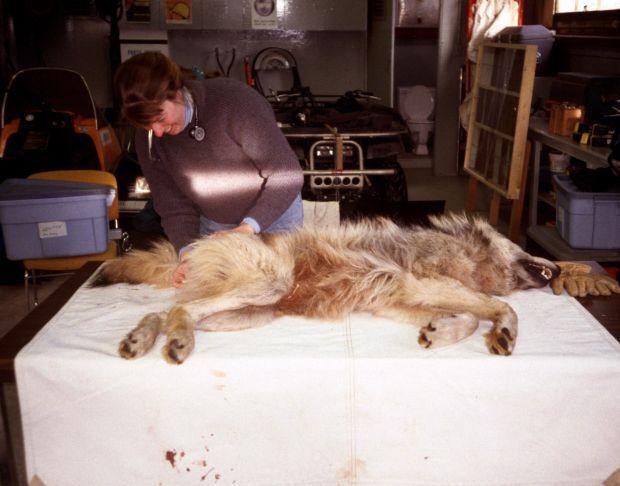 Wolves in Yellowstone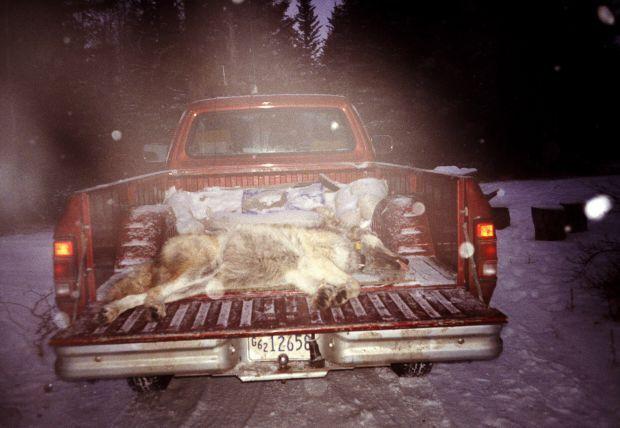 Wolves in Yellowstone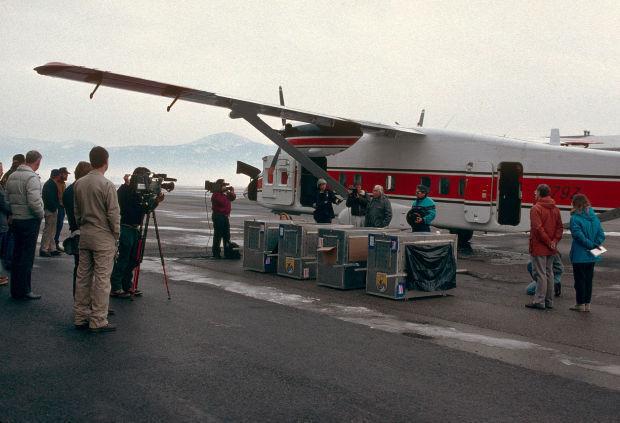 Wolves in Yellowstone
Wolves in Yellowstone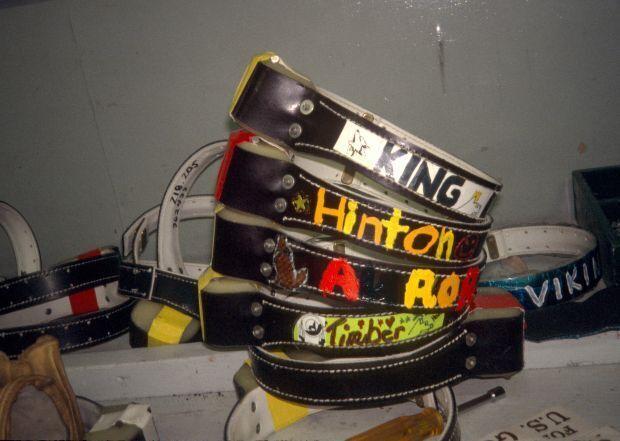 Wolves in Yellowstone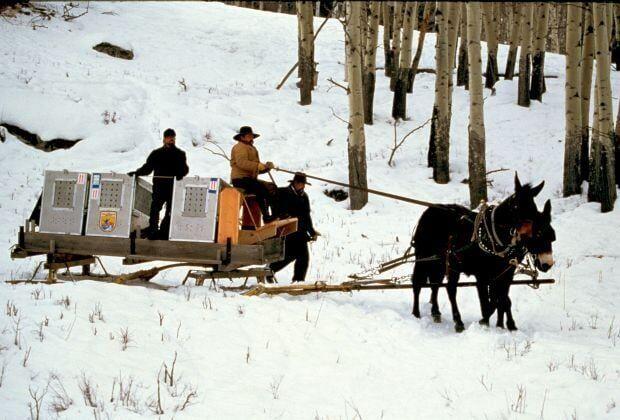 Wolves in Yellowstone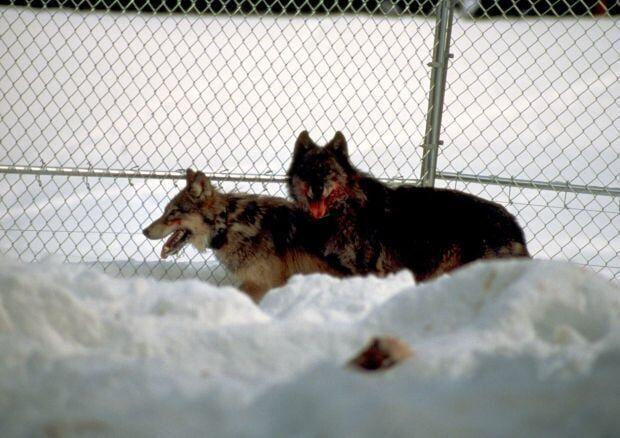 Wolves in Yellowstone