In coming weeks, the Montana Legislature will debate the amendments lawmakers hope will be etched into the state Constitution — if approved by voters in 2024. 
While the fiscal hawks settle into debates over the nickels, dimes and a $2.4 billion surplus in the state budget, the House's premier social policy committee dove into constitutional amendments Monday.
Constitutional referendums, as they are also known, must advance to the other chamber by April 3. Any referendums that pass the Legislature must be approved by voters in the 2024 general election.
Republican Rep. Mike Hopkins' House Bill 517 carries a constitutional amendment allowing the Legislature to "enact laws requiring the Board of Regents of higher education and the Montana university system" to adopt policies to protect constitutional rights on campus. 
The backdrop there is the fate of two bills passed by the Republican-led Legislature in 2021. One allowed concealed carry of firearms on campus and the other was presented as a protection of free speech for university groups. Since their passage, district court judges and the Montana Supreme Court found both trod over the authority granted to the Board of Regents of Higher Education, which is given full authority over campus matters by the state Constitution. 
"It cannot be the case, and it should not be the case, that the Montana Board of Regents and the Montana University Systems are islands of their own constitutional original jurisdiction," Hopkins, R-Missoula, told the committee on Monday. 
In the upper chamber, Senate President Jason Ellsworth, R-Hamilton, told reporters Monday the caucus has narrowed down its preferred vehicles for constitutional amendments to six to eight bills. Even with a 102-vote supermajority, he noted, that number of amendments will take some wide appeal, 100 votes across both chambers, to pass the Legislature and reach the ballot in 2024.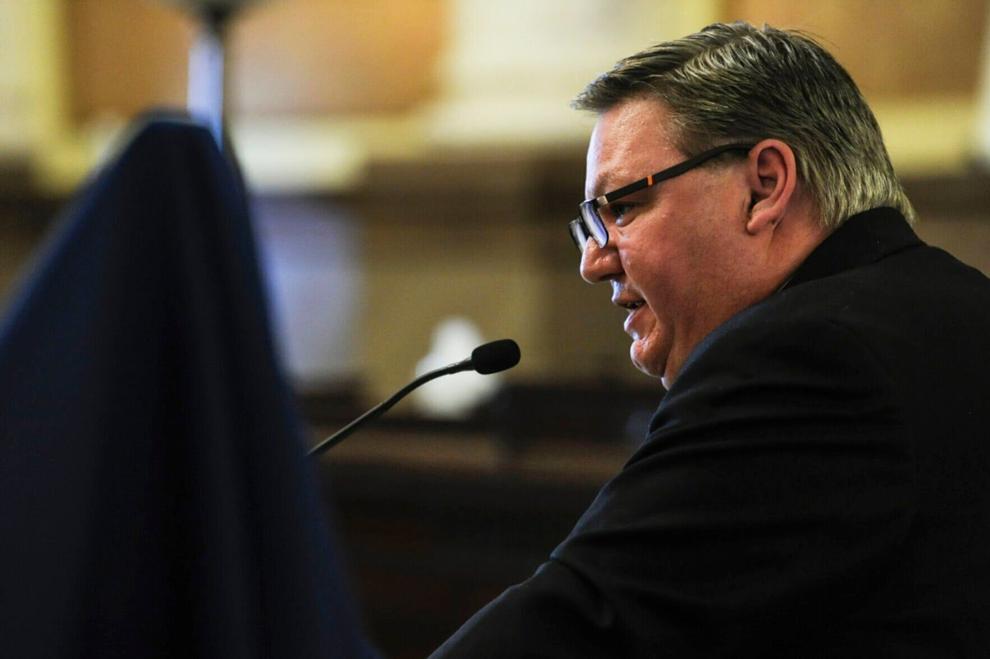 "We want to have work done on it, we want to have it go into the committees, we want to make sure there's lots of public input and then it takes 100 people to pass a constitutional amendment, so it's not a light load to do that, it's going to be a heavy lift," Ellsworth said. "I would imagine the only thing that will get that kind of vote is something with some really good fundamental beliefs that people can support."
Democrats have generally testified against modifications to the state Constitution this session. At a press conference earlier this month, House Minority Leader Kim Abbott surmised why Republicans were being cautious about ramming amendments through the Legislature.
"I think that we haven't seen the constitutional referrals get introduced because Montanans really like their Constitution and there's some nervousness about the GOP tinkering with it," Abbott said.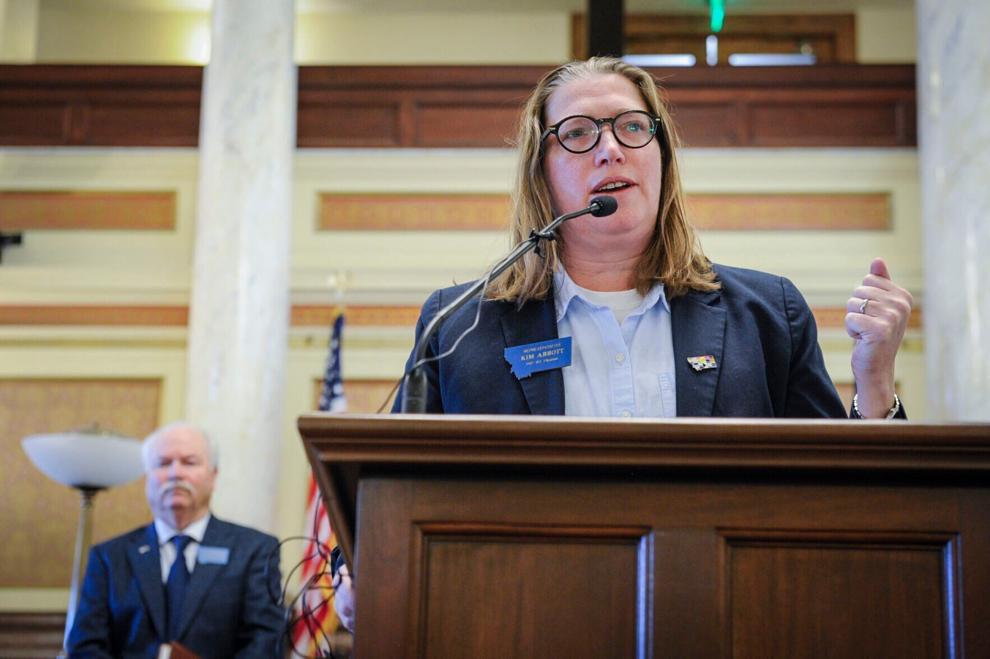 Their dissent against the proposals runs parallel to that of a bipartisan coalition formed to oppose changes to the Montana Constitution. At a rally in early February, former Republican Gov. Marc Racicot likened Republicans' upcoming proposals as an abandonment of government balance in favor of "party preference."
Like the quarrel over campus control of constitutional rights, many of the amendments up for debate in the coming weeks appear to be attempts to overcome judicial rulings that found the GOP's legislative ambitions in conflict with the state constitution. 
Two of the proposed constitutional amendments are focused on abortions. Both are in draft form and listed as ready for delivery to their sponsors, according to the Legislature's bill tracking website.
The first, from Rep. Lee Deming, a Republican from Laurel, would establish a personhood amendment in Montana, saying that life starts at fertilization or conception, and not offer any sort of exceptions for the case of an ectopic pregnancy. Conception occurs when an egg and sperm join, and conception is when the jointed egg and sperm embed into the uterine lining.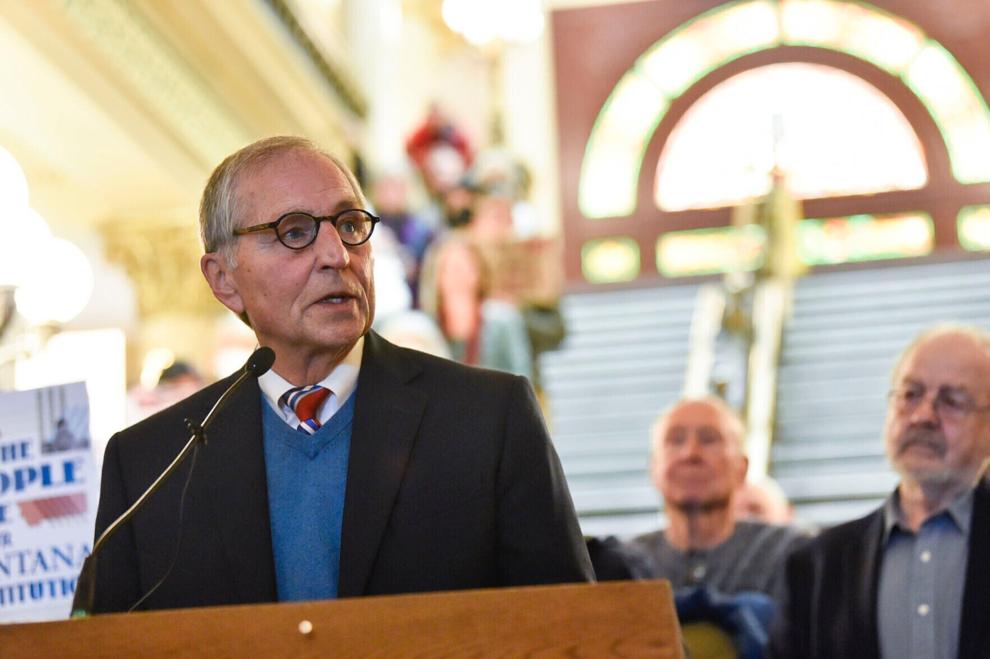 A similar bill died in the Senate last session on a third-reading vote after clearing the House.
Another proposal from Speaker of the House Matt Regier, of Kalispell, would prohibit state funds to be used for abortions, except in the case of rape or incest, or if a pregnant person suffers from a physical disorder, physical injury, or physical illness, including a life-endangering physical condition caused by or arising from the pregnancy itself, that would, as certified by a physician, place the woman in danger of death unless an abortion is performed.
Regier in 2021 led an effort to begin reviews of abortions covered by Medicaid in Montana. While the federal Hyde Amendment prevents federal funds from covering abortions, in Montana a 1995 state Supreme Court case has required the state to cover abortions deemed medically necessary.
Both through an administrative rule proposed by the Republican governor's administration and a bill sponsored by a Republican that is advancing through the House, the state is also seeking to limit access to abortions covered by Medicaid by tightening requirements on what qualifies as medically necessary and requiring preauthorization in all but emergency cases.
— State News Bureau Deputy Tom Kuglin and Bureau Editor Holly Michels contributed reporting to this story.