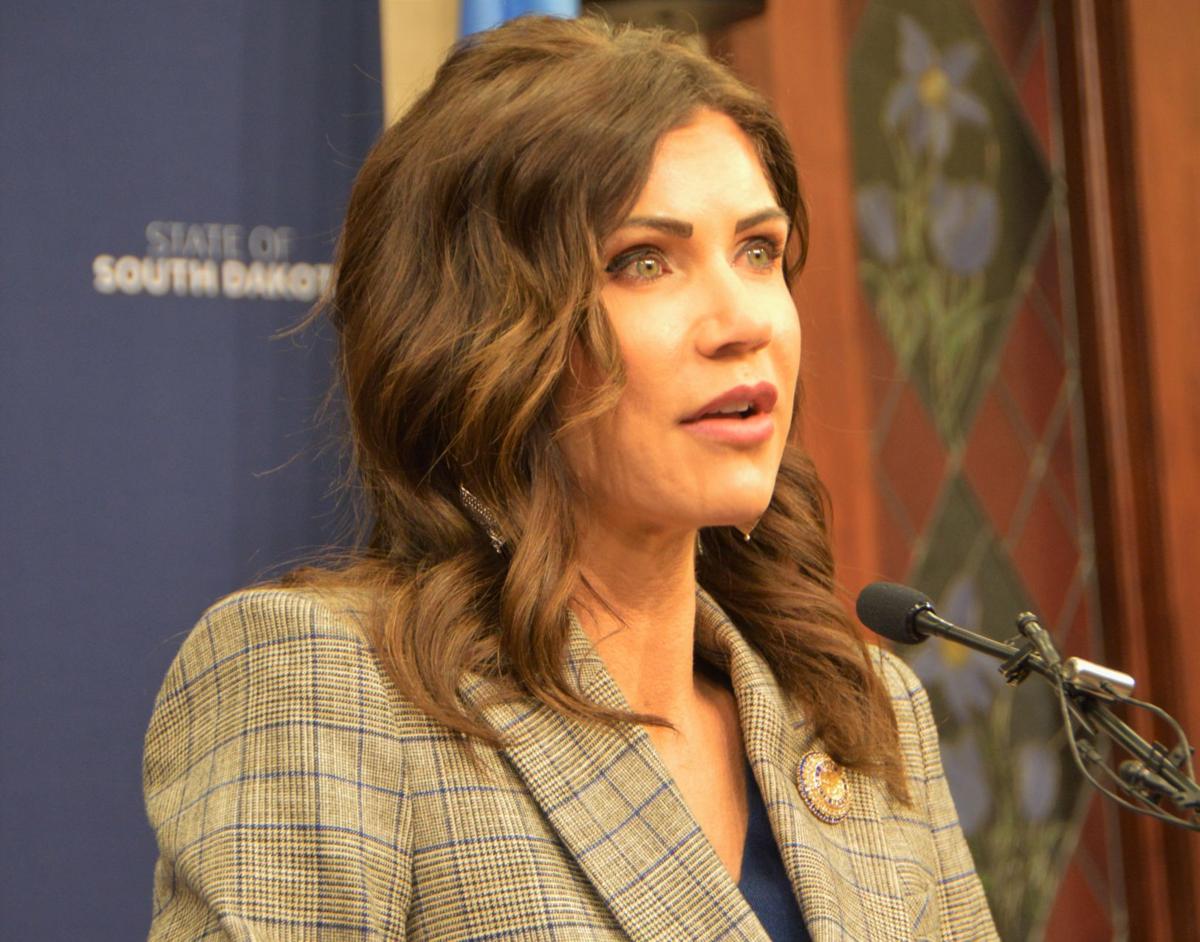 Gov. Kristi Noem issued an executive order Tuesday preemptively banning federal government-mandated vaccine passports in South Dakota.
"Since the start of the COVID pandemic, we have provided the people of South Dakota with up-to-date science, facts, and data and then trusted them to exercise their personal responsibility to make the best decisions for themselves and their loved ones," Noem said in a statement Wednesday. "We've resisted government mandates, and our state is stronger for it."
Noem encouraged all South Dakotans to get a COVID-19 vaccine but said the state will not mandate it.
"We are not going to restrict South Dakotans' exercise of their freedoms with un-American policies like vaccine passports. In our state, 'Under God, the people rule.' And that is how we will operate for as long as I am governor," Noem said.
Vaccine passports have been the subject of international discussion as vaccination becomes more widespread and travel becomes a possibility again. Some versions of vaccine passports already exist internationally, usually in a digital format and operated by private entities, to certify that people entering certain venues or traveling to different areas have been vaccinated against COVID.
The governors of Florida, Texas, Montana, Idaho, Arizona and Utah have also issued executive orders against vaccine passport systems, citing government overreach and privacy violations. New York was the first state to come out with a passport system and Hawaii will be implementing one soon.
The Biden administration has said the federal government will not be creating its own version of such a system.
"The government is not now, nor will we be supporting a system that requires Americans to carry a credential. There will be no federal vaccinations database and no federal mandate requiring everyone to obtain a single vaccination credential," White House Press Secretary Jen Psaki said at a recent press briefing.
Noem's three-page-long executive order lays out each reason why vaccine passports are unconstitutional and will not be required in South Dakota. It says vaccine passports could be used to justify discriminatory treatment and cites a study in the New England Journal of Medicine that reports vaccination rates among minority and low-income populations will likely remain disproportionately lower.
"Any rationale for imposing public health restrictions that limit freedoms should be tailored to mitigate a verifiable, scientific risk, and … implementing a vaccine passport program could lead to unjustified, non-science-based restrictions on travel, speech, association, and other civil rights," the executive order reads.
It continues on to say the role of government is not to completely eliminate risk because it is impossible to achieve but rather it is to guide the public by providing them with the facts and science to make their own decisions.
Nothing in the order limits nursing homes or long-term care facilities from requiring documentation of a resident's vaccination status or applies to documentation requirements for the administration of a COVID vaccine.