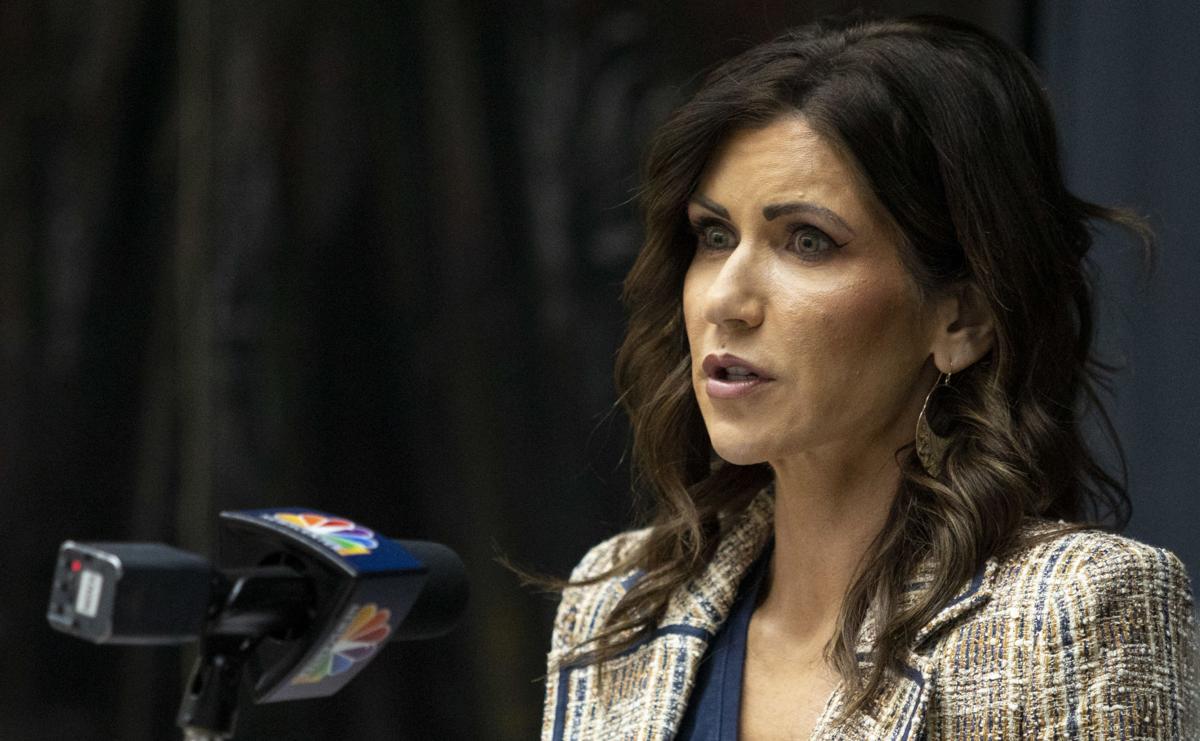 Gov. Kristi Noem signed Senate Bill 171 on Thursday, which provides $50 million from the state general fund for the South Dakota Freedom Scholarship.
The money will be combined with other donations to create a $200 million endowment for needs-based scholarships in South Dakota — the first in the state. South Dakota was the only state in the country to not offer needs-based scholarships to either private or public institutions.
"With this historic scholarship, we'll be giving thousands of promising young South Dakotans the opportunity that they need to succeed," Noem said in a press release. "I challenged legislators to get this across the finish line, and they got it done. These dollars will sustain needs-based scholarships for South Dakota students far into the future, setting our kids and grandkids up for long-term success."
Noem thanked T. Denny Sanford, PREMIER, Avera Health, Sanford Health and others who made the scholarship's formation a priority in the release. Sanford and PREMIER each donated $50 million to jump start the scholarship.
The Freedom Scholarship had bipartisan support as a needs-based scholarship fund and is something South Dakota Democrats have prioritized for years.
"We did a lot of great things for the state of South Dakota as far as the one-time [CARES Act] money, and when we would agree on all that, those are some of the things that Democrats have been working on for years, and to finally have the opportunity because the money is there to do those things is great," House Minority Leader Jamie Smith, D-Sioux Falls, said in a press conference March 11.
Senate Majority Leader Gary Cammack, R-Union Center, called the Freedom Scholarship "monumental" and said the state will be reaping its benefits for decades to come.
"It's going to be a real, real asset to the youth of our state, and we're really looking forward to start seeing some results from that," Cammack said in a press conference March 11.
The bill will establish a Freedom Scholarship Board of five members appointed by the governor to consider students for the scholarship. The board will also be in charge of the manner and disbursement method based on the enrollments of undergraduate students at each participating and eligible institution.
According to Section 7 in SB 171, eligible students must be a state resident for at least one year prior to applying, attend an eligible institution, establish their financial need as determined by their school and the board, commit in writing to live and work in South Dakota for at least three years following graduation, maintain a 2.5 grade point average or higher while enrolled, graduate from the institution within five years, and agree that failure to comply will result in the scholarship funds converting into an interest-bearing loan.