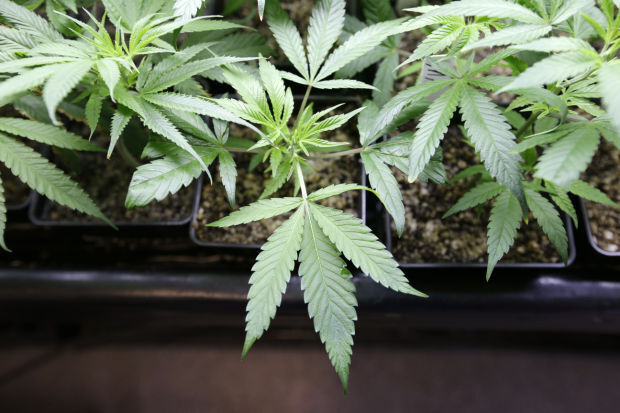 The South Dakota Legislature's Executive Board started a committee Thursday to consider medical and recreational marijuana.
Chaired by Sen. Bryan Breitling, R-Miller, and vice chaired by Rep. Hugh Bartels, R-Watertown, the 24-member committee will be working to prepare the state for impending legalization.
Bartels described the committee as a learning exercise that would hopefully culminate in legislation to introduce during the 2022 legislative session. The committee will hear from unbiased sources to create a strong, working system for both medical and recreational marijuana.
"Yesterday it was said there could be 50 bills dealing with marijuana next session. I would like to draft good regulatory bills that meet our needs and cope with things [as they] change," Bartels told the Journal Friday.
The committee will meet at least five or six times, and Bartels said since there are so many people it may be split into subcommittees. In that case, half of the committee would focus on medical and the other half on recreational. Within those subcommittees there is another possibility for additional subgroups if necessary.
"I just think we need to be ready, this is going to keep coming at us, so we need a good bill to regulate it that can't be slanted toward the industry or toward making it impossible to have [marijuana]," Bartels said.
Sections 92 and 93 of Initiated Measure 26, which legalized medical marijuana in the state by over 70% of voters, establish an oversight committee of 14 members, which will include two legislators and two law enforcement officers. Bartels said legislators will soon start a public campaign to encourage citizens who fit the criteria to volunteer to serve on the oversight committee.
IM 26 takes effect July 1. Amendment A, which legalized recreational marijuana, is currently facing litigation.