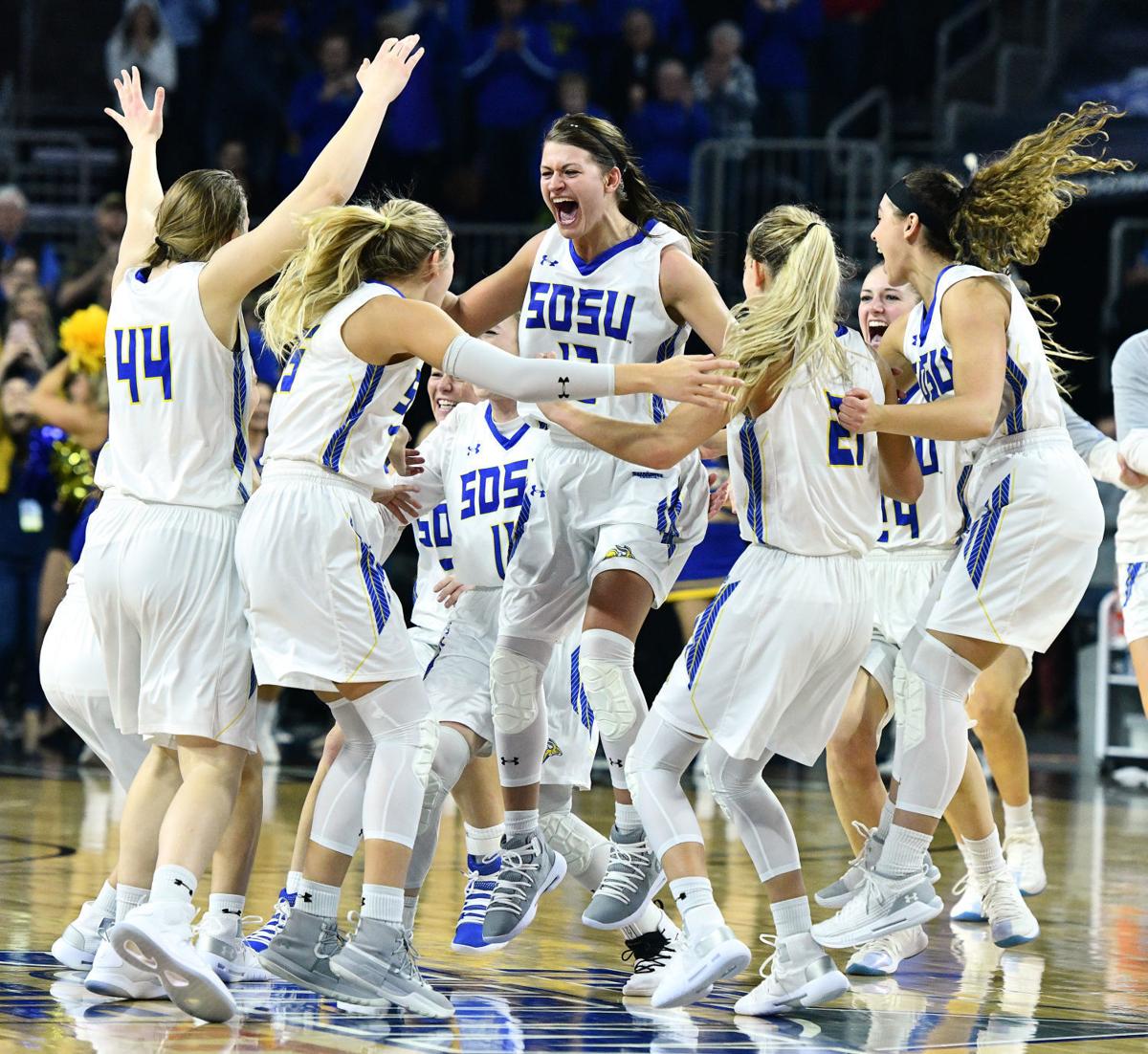 The NCAA released a statement Monday afternoon saying its Board of Governors "firmly and unequivocally supports" the opportunity for transgender student athletes to compete in college athletics, and that championships are held in places where hosts can provide a discriminatory-free atmosphere.
Last month, South Dakota lawmakers attempted to pass legislation that would bar transgender girls and women from playing on school sports teams, but Gov. Kristi Noem sent back the bill in a style and form veto removing the section applying the law to college athletics. At the time, she cited retaliation from the NCAA as her reason for doing so. Sioux Falls' Sanford Premier Center hosts the Summit League basketball championships as well as ice hockey playoffs leading up to the Frozen Four.
"When determining where championships are held, NCAA policy directs that only locations where hosts can commit to providing an environment that is safe, healthy and free of discrimination should be selected. We will continue to closely monitor these situations to determine whether NCAA championships can be conducted in ways that are welcoming and respectful of all participants," the statement read.
A spokesperson from the NCAA told the Journal that as it pertains to South Dakota, the Board continues to monitor the situation regarding anti-transgender legislation but has not made any decisions regarding tournaments.
While the women's sports bill died after the state House of Representatives did not approve of Noem's revisions, Noem has said she will call a special session in late May or early June to revisit the issue. Lawmakers have not supported this.
Additionally, Noem has called for the NCAA to stop penalizing states or schools that wish to disallow trans students from playing sports by starting a coalition, Defend Title IX Now, to protect fairness in women's sports. She has said that by forming a coalition across state lines, the NCAA cannot punish everyone.
The NCAA's statement cites the organization's long-standing policy for transgender athlete inclusion that embraces scientific evidence about transgender people as well as participation policies used by the Olympics.
"Inclusion and fairness can coexist for all student-athletes, including transgender athletes, at all levels of sport. Our clear expectation as the Association's top governing body is that all student-athletes will be treated with dignity and respect. We are committed to ensuring that NCAA championships are open for all who earn the right to compete in them," the statement read.
The Governor's Office did not respond to requests for comment for this story.