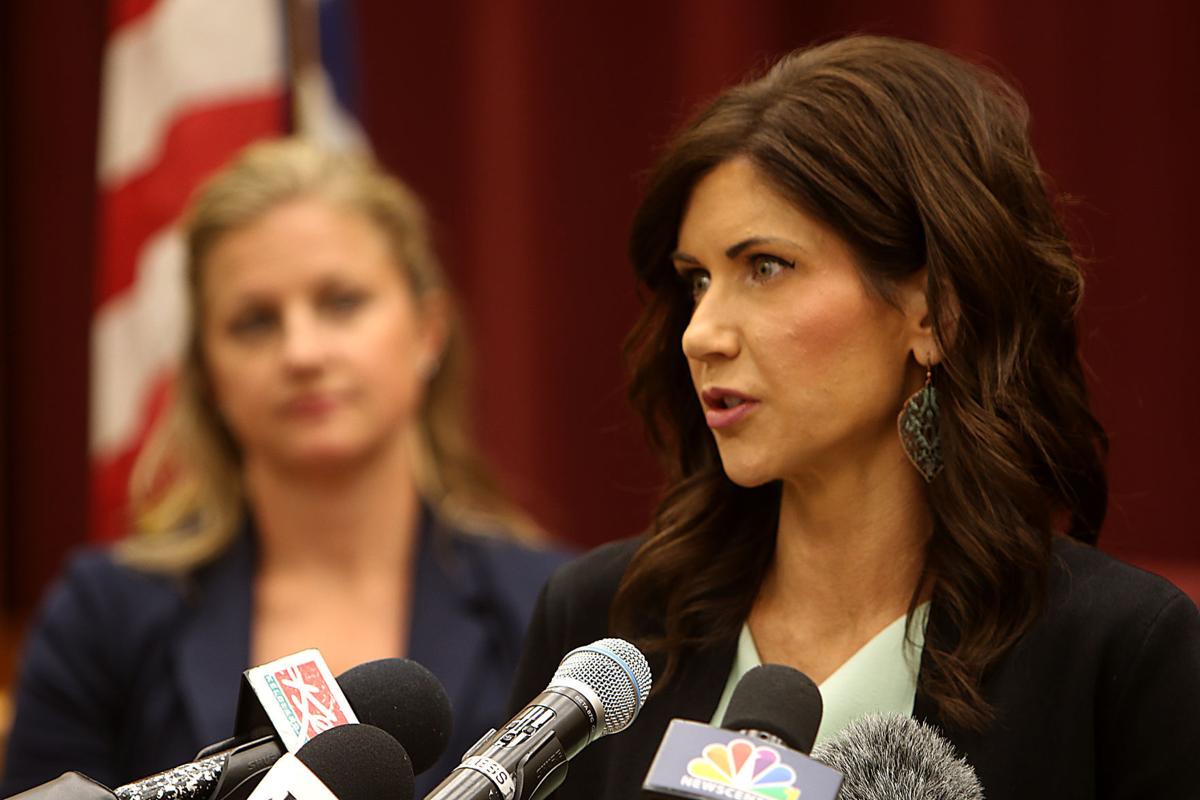 More than $488 million in CARES Act funding has been dispersed among 5,857 small business and health care providers in South Dakota as of May 10.
The grants were awarded through the state's Small Business and Healthcare Grant program announced by Gov. Kristi Noem in fall 2020. There have been two rounds of grants awarded as the state so far has received two rounds of COVID-19 funding from the federal government.
Final decisions on the second round of grant applications will be made by May 19, according to Colin Keeler, director of financial systems and operations at the Bureau of Finance and Management. Keeler and BFM Commissioner and the state Chief Financial Officer Liza Clark appeared before the Joint Appropriations Committee Tuesday morning to update legislators on the program's progress, which is now wrapping up.
Ten thousand, three hundred and eighty one applications were submitted by businesses, nonprofits, and community health care providers, 5,857 of which have been deemed eligible and paid a total of $488,820,592. The maximum amount that can be awarded is $514,046,171, so 95% of that amount has already been paid out. Some recipients applied for both rounds and received two grants. There are still 37 applications left to be processed.
Two hundred twenty-one applications were deemed ineligible as they did not fit the criteria. Half of the denied applicants saw no loss of net income as a result of the pandemic and 35% had income loss, but the loss was outweighed by other grant aid from PPP loans. Thirteen percent of the denied applications saw a reduction in business by less than 15%. Two percent were denied because the grant award would have totaled less than $500.
Six applicants have returned grant funding totaling $802,000 for a variety of reasons. One business was overpaid, one returned their grant because they decided they no longer needed it, and a few accidentally submitted the wrong financial information, Keeler told the committee.
Post-award, the BFM hired the consulting firm Eide Bailly to monitor the grants that were awarded and review their use to ensure compliance.