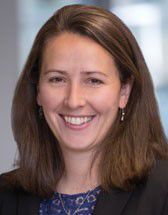 Gov. Kristi Noem will have to replace two of her top officials. On Tuesday, the Governor's Office announced that Noem appointed Chief of Staff Tony Venhuizen to the South Dakota Board of Regents, where he previously served as a student member from 2003-2008.
Venhuizen's appointment comes on the heels of former senior advisor and policy director Maggie Seidel's departure from the Governor's Office. The Washington, D.C.-based financial security firm Finseca announced Monday Seidel's employment as its new senior vice president of public affairs and marketing, effective April 12.
During his first tenure on the Board, Venhuizen was appointed three times by Gov. Mike Rounds, and served on the Board's academic and finance committees and on three presidential search committees, according to a press release.
Venhuizen is succeeding Kevin Schieffer of Sioux Falls, whose tenure on the Board ended in March. Venhuizen's appointment will take effect immediately upon departing the Governor's Office in late April.
"Tony has been an incredible asset to our team, and he will be missed. I am so grateful for his leadership and service to the people of our state," Noem said in a press release. "His institutional knowledge and experience will be an asset to the Board of Regents, and I look forward to working with him in this new role."
Venhuizen has been Noem's chief of staff for a year, beginning last April. Prior to that, he was a senior advisor in Noem's office.
Venhuizen also served as Gov. Dennis Daugaard's chief of staff for four years and worked in his administration for a total of eight years. In the Governor's Office, Venhuizen served as an education policy advisor for more than eight years, and also chaired the Council on Higher Education Policy Goals, Performance and Accountability and the Open Government Task Force.
"It has been an honor to serve with Gov. Noem and her team over the past year, especially as our state confronted the COVID pandemic," Venhuizen said in the release. "I always intended for my return to the Governor's Office to be for the short-term, and I am particularly honored that Gov. Noem has asked me to return to the Board of Regents."
Venhuizen is Noem's third chief of staff since she took office in 2019, and the longest-serving one. His predecessor, Joshua Fields, left after less than three months, and before him, Noem's deputy campaign manager Herb Jones served in the position from the beginning of Noem's term from January 2019 to October 2019.