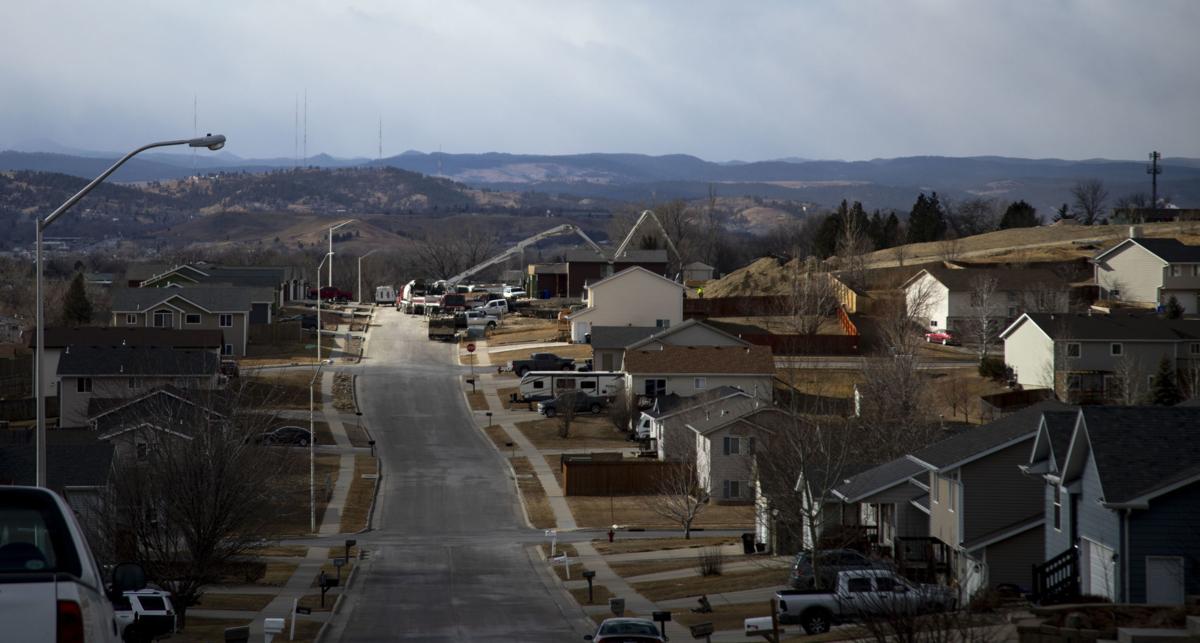 Property taxes are assessed every year by the counties and are based on a home's true market value. County officials do drive-by inspections of a property looking for improvements or additions, mark the square footage, and note the market values of neighboring homes, to name a few considerations. Taxes are determined through budget hearings held by the various tax districts.
"Cities, counties, schools, road districts, water districts, fire [and] ambulance districts are all supported by property taxes. Many of the critical services we need, want and voted for rely on property taxes. The money is collected locally and spent locally, with every dollar supporting vital services in our communities," State Sen. Helene Duhamel, R-Rapid City, who is also the public information officer for the Pennington County Sheriff's Office, said.
Around half of the money generated from property taxes goes toward funding the public school system. Property taxes are one of the main sources of revenue for Rapid City Area Schools.
At a recent Board of Education meeting, Director of Business and Support Services Coy Sasse told the Board that "aggressive" property valuation growth is projected to provide the District with $40.1 million, up 2.14% from last year's budget. Despite the steady growth in property taxes, the school district is still running a deficit due to decreases other funding sources — for the last several years, the General Fund expenditures have exceeded the revenue generated.
Rapid City homeowner Steve Hata, a semi-retired physician, said part of the problem is that the city and county government have not been transparent enough with how citizens' tax dollars are being utilized.
"Better planning will save money. The county has neglected its roads, and they passed the wheel tax anyway and car registration costs have gone up. That money was supposed to go to [repairing] roads and bridges. So we're paying more in taxes, but no one knows how they're going to spend it," Hata said. "[The government] has to tell us their intent with our money and keep the public updated."
Property owners can appeal the valuation or classification of their assessments. Valuation appeals argue that the property's assessed value is more than the market value, but they do not account for taxes, according to Pennington County Equalization Director Shannon Rittberger.
"Many times a property owner will try to argue that taxes are too high, but that is not the purpose of the assessment appeal. The property should be assessed at market value. Taxes are unknown when the assessment is mailed," Rittberger said.
Rittberger added that rising valuations do not inherently increase property taxes, but that rising government budgets necessitate higher taxes.
The current property tax system has been in place since the mid-1990s, and in the years since the state Legislature enacted two systems to limit the growth of property taxes, according to Gov. Kristi Noem's spokesman Ian Fury.
State aid payments to education, which for RCAS are projected to be $40 million in Fiscal Year 2022, can lower property taxes, and state law limits the amount local governments can collect from property owners.
"They are limited to collect the total amount of property taxes they collected last year, but are allowed an increase for inflation and an increase for new construction within the taxing jurisdiction. Increases in property values automatically decrease property tax levies to ensure the property tax limitation is not exceeded," Fury said.
The Department of Revenue has a senior freeze program that freezes property assessments for qualifying people over the age of 65. To qualify, the applicant must have owned their home for at least one year, the value of the property must be under $202,943, and the applicant's income cannot exceed $29,565.46 for a single-member household or $36,956.82 for a household with more than one member.
The state also has a sales and property tax refund program for senior and disabled citizens. For sales tax rebates, eligible applicants must be state residents for all of 2020; be 65 years old on or before the first day of 2020 or have a disability in 2020; and have incomes of less than $12,880 for a single person or less than $17,420 for a multiple-person household.
For property taxes, applicants must meet the sales tax rebate requirements as well as own the house they live in for at least three years, or have been a state resident for more than five years.
Applications for the sales and property tax refund program are open until July 1 and are available on the Revenue Department's website. Over the last few years, the number of applicants has decreased, according to spokesperson Stacey Anderson. Every year 1,600 to 1,800 eligible applicants receive a refund.
The maximum property tax refund for a single member household is 35% refund of real property tax due or paid on the home, while the maximum property tax refund for a multiple member household is 55% refund of real property tax due or paid on the home.
However, the requirements are so limiting that many people who are in need of assistance do not qualify. Even the smallest homes in the area sell for over $200,000, and individuals making less than $20K a year likely would not be able to afford a home in the first place.
"The income requirements and qualifiers are ridiculous. If you meet those qualifiers, you're not in a house — you just can't be. The maximum home value they will refund is $203,000 — look on the market and see if you can find a house for that little. And for refund allowances, you still have to pay up front," Rapid City homeowner Fred Carl said. "And the income qualifier is $17,000 a year. If you're making that, you're not in a house. That's just how it works. You can't pay your bills."