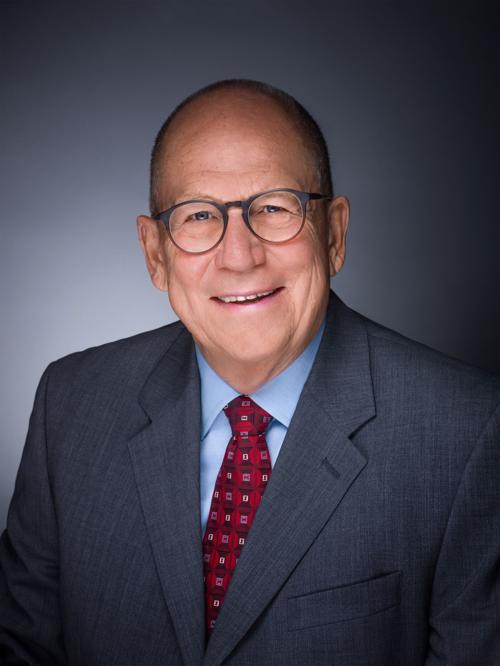 "I think the will of the voters and the will of the people should be respected," defendant Randy Seiler said Friday of why he decided to intervene. "That's the literal definition of a democracy, where people vote and the wishes and the decision of the voters is respected."
Seiler, chair of the South Dakota Democratic Party and a former U.S. Attorney, is joined by three other defendants: 
Melissa Mentele, executive director of New Approach South Dakota and sponsor of the successful medical marijuana ballot initiative; 
Bill Stocker, a retired Sioux Falls police officer;
Chuck Parkinson, former staffer for Sen. Jim Abdnor and former appointee of Presidents Ronald Reagan and George H.W. Bush.
"Each defendant has an interest in the question presented in this election contest," campaigned for Amendment A, and was a qualified voter but "the existing parties will not adequately represent the interests of the defendants," the group's lawyers wrote in their Nov. 24 motion to intervene. 
The existing party defending Amendment A is the Office of Attorney General Jason Ravnsborg, who opposes recreational and medical marijuana. 
The defendants are represented by Brendan Johnson, a former U.S. Attorney for South Dakota and sponsor of Amendment A;  Timothy Billion; and Eric Magnuson, former chief justice of the Minnesota Supreme Court. Johnson said their legal fees are being paid by South Dakotans for Better Marijuana Laws, a ballot question political committee. 
The committee has an initial fundraising goal of $10,000 and raised more than $8,000 between Nov. 20, when the lawsuit was filed, and Dec. 2, according to the group's Facebook page. 
"So far the response by way of small dollar donations from South Dakotans has been tremendous," Johnson said. 
The lawsuit was filed by Pennington County Sheriff Kevin Thom and Highway Patrol Superintendent Rick Miller in Hughes County. It asks a judge to void Amendment A — approved by 54% of voters statewide and 59% in Pennington County. The lawsuit claims it violates the South Dakota Constitution by not following the "one-subject rule" and because it's actually a revision, not an amendment.
South Dakotans for Better Marijuana Laws argued in a news release that Amendment A is about one topic, cannabis, and follows the interpretation of the single-subject rule used by the legislature. It called the revision vs. amendment issue a  "manufactured distinction" that is "unsupported in the law and is utterly insufficient as a basis for overturning a constitutional amendment approved by voters."
Thom and Miller are represented by Robert Morris from Belle Fourche and three attorneys from the Redstone Law Firm in Sioux Falls: Matt McCaulley, Lisa Prostrollo and Christopher Sommers. None of the lawyers have responded to messages from the Journal.
Gov. Kristi Noem, who is opposed to recreational and medical marijuana, approved state funds for Miller's legal fees, according to her spokesman Ian Fury. 
"In South Dakota we respect our Constitution," Noem said in an earlier statement. "I look forward to the court addressing the serious constitutional concerns laid out in this lawsuit."
No taxpayer dollars are being used for Thom's legal fees, said Helene Duhamel, spokeswoman for the sheriff's office and a state senator who was appointed by Noem before being elected earlier this year. Duhamel, who is also opposed to recreational and medical marijuana, declined to say if Thom or a third party is paying the bills.
South Dakota Codified Law 12-22-15 says any voter who was entitled to vote on a ballot question can intervene as a plaintiff or defendant in a legal challenge to the question. Thom and Miller's lawyers did not oppose the defendants' desire to intervene, the motion says.
The motion was granted Dec. 1 by Judge Christina Klinger who said the defendants must respond to the lawsuit by Dec. 11. No hearings have been scheduled.