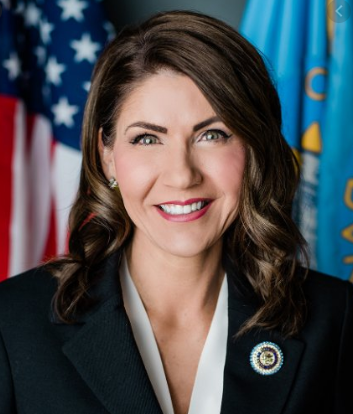 Gov. Kristi Noem regularly touts the state's low taxes and particularly the lack of corporate and personal income taxes while encouraging businesses and out-of-state residents to move to South Dakota.
She also believes the state's reliance on property taxes to help fund schools and county and city governments and other jurisdictions is working well for South Dakota.
"Generally, the S.D. property tax system has worked well over the years to limit the growth of property taxes from one year to the next. I realize there has been some concern in areas of the state recently with increasing real estate prices," Noem's spokesman, Ian Fury, said in May to the Journal. "The system isn't perfect, but it's a reasonable system that provides funding for local governments. Governor Noem isn't currently working on any legislation in this area, but she is open to any considerations."
Rep. Taffy Howard, R-Rapid City, sees it differently. She has tried to get legislation passed that would address the concerns of elderly and retired homeowners on fixed incomes.
So far, however, she has received little support in the Republican-dominated Legislature.
Howard, whose constituents include Fred Carl of Whispering Pines, brought legislation aimed at alleviating high property taxes during the 2019 and 2020 sessions. Both bills died.
House Bill 1125, introduced in 2019, was tabled in the House Taxation Committee after Howard requested the bill be withdrawn due to a lack of support. That bill would have created a property tax relief fund to use a portion of the state's unobligated cash to distribute to counties for the purpose of reducing property taxes.
In 2020, Howard introduced House Joint Resolution 5003, which proposed a similar trust fund to the 2019 bill. HJR 5003 would have submitted an amendment to Article XII of the State Constitution to the voters at the 2020 general election to create a fund for property tax relief.
The resolution died on the House floor by a vote of 22 for, 43 against. Representatives opposed appropriating large amounts of money to an inaccessible fund and said the state did not have enough money for the fund.
She plans on bringing legislation similar to the trust fund bill during the 2022 session, but faces challenges in convincing legislators it is a worthwhile investment.
Howard told the Journal that most lawmakers won't support property tax reform. She said property values in the Black Hills area are generally higher than in more rural parts of the state, so legislators representing those areas have little incentive to change the system.
"I remember having a conversation with a fellow Republican from Yankton my first year in Pierre, and we were discussing property taxes, and I was sharing how I have constituents that are truly struggling to stay in their homes and she just looked at me and said, 'You chose to live where you live.' She had absolutely no desire to help in any way to lower property taxes," Howard said.
Howard said Gov. Noem also lacks interest in changing the property tax structure even as property values soar in part of the state.
"The governor made it clear when I first approached her about property tax relief three years ago that she didn't think it was a high priority … and she also indicated her staff had no idea how to actually provide any relief," Howard told the Journal.
Ideally, Howard would like to see South Dakota implement a law similar to the Taxpayer Bill of Rights (TABOR) in Colorado, which limits government spending and revenue increases by requiring taxpayers' approval to increase taxes and forces taxing districts to return surplus revenue back to taxpayers unless they approve otherwise. TABOR is one of the strictest spending limitations of any state and proponents say it constrains government reach.
She also cited California's Proposition 13, which limits the allowable increase in property valuation to 2% per year and the actual property tax to 1% of the valuation.
"So, theoretically, when you buy your house in California you can know what your taxes are going to be 20, 30, or 50 years down the road," Howard said. "When Prop 13 first passed residents of California saw their property taxes decrease by more than 50% on average. I know folks in the Hills and areas around Sioux Falls that have seen their property taxes explode could really use some relief; even if it's not 50%, any amount would help."
West River lawmakers Rep. Trish Ladner, R-Hot Springs, and Tim Goodwin, R-Rapid City, have also come together to find solutions. Ladner has met with Fall River County commissioners and the Department of Revenue and said she is hopeful they can all work toward a viable solution.
"I am in the process of working with our Legislative Research Council in order to create a bill that would ease the tax burden for [senior citizens]. The Department of Revenue does have a program currently in place called the Freeze on Assessments Program. If qualified, this program would freeze property taxes for this population," Ladner said. "I would like to modify this existing program's eligibility requirements to include that a person has to have been a resident in South Dakota and maintained owner occupied residency for a minimum of five years, and increase the income limits and the property value limits of the program's eligibility requirements in order to address the inflation of their property values due to the influx of people moving to South Dakota."
For the most part, though, Ladner said the current taxation system is fair and relatively simple.
Rapid City Council President Laura Armstrong said the Legislature should address the growing property-tax burden being experienced in this area.
"With the huge valuations for the 2022 property tax time frame, our legislators in Pierre could revise some of this criterion. With many smaller homes selling for over $200,000 this may need to be reworked to provide some additional benefits for our seniors and those with disabilities," Armstrong said. "We believe our legislators need to study this issue and look at viable solutions to lessen the tax burden on all of the state's residents."