The Rapid City Stevens boys soccer team overcame a deficit, scored more goals on Yankton than nearly every other team this season and did everything they could in the second half to try and secure a spot in their second straight state championship game.
But the Class AA semifinal match Monday at Sioux Park came down to a goal in the 77th minute, a routine floater that bounced off the goalkeeper's gloves and landed in the net to give the No. 2 Bucks a 3-2 lead. The score stood at the final horn, knocking off the No. 2 Raiders one game shy of South Dakota high school soccer's biggest stage.
"It's a mistake. Unfortunately as a goalie, sometimes your mistakes are a little more consequential than out on the field," Stevens head coach Jeff Fierro said of his goalkeeper. "The other field players, some of them made dozens more mistakes than he made today. He had an amazing game, and yet that mistake led to a goal, so it seems like it's bigger than the other mistakes."
The contest, moved from Tuesday due to inclement weather forecasted for the Black Hills, was scoreless for all of 52 seconds before Milo Johnson smoked a top-middle goal after two previous shots had sailed wide to give Yankton (14-1-1) an early advantage.
The sequence of events leading up to the goal included an injury to senior defender Wyatt Thomas, who landed on a corner flag pole and missed the remainder of the game with his left arm in a sling. Stevens (12-3-0) managed just two shots on goal in the first half.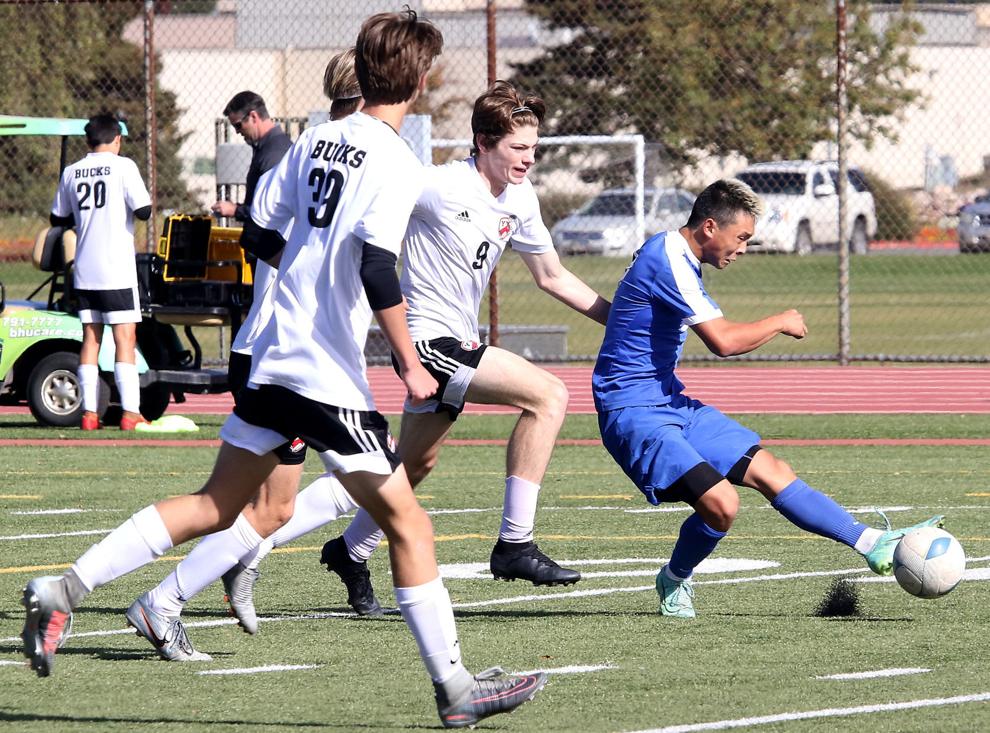 "He's an amazing center back, and we rely on him and Tanner (Ward) a lot," Fierro said. "We couldn't push forward with as much confidence knowing that he wasn't back there. He cleans up a lot of threats for us, and he wasn't in the game so he wasn't able to do that for us, so losing him was big."
The Bucks doubled their lead in the 25th minute when Brady Blom outran a defender and put away a breakaway shot from the right, directing the ball left past the diving outstretched arms of the opposing goalie.
Fierro, whose squad failed to take advantage of four first-half corner kicks, said he didn't make too many changes ahead of the second half. 
"Our conversation at halftime was, we don't need to make adjustments," he said. "That we were doing what we needed to do, we just needed to be more composed in doing it, execute it a little better." 
That mentality paid off in the 49th minute when the Buck's goalkeeper came out of his net to field a ball but was met on a collision with Zack Williams, who retained possession, beat the goalie and a defender and buried an open shot to get the Raiders back within a score.
Seven minutes later, Williams entered the box on the attack and blistered a shot that deflected off the goalie and flew to Levi Busching, who fired a shot out of the air and scored the equalizer, marking just the second time this season Yankton has allowed more than two goals.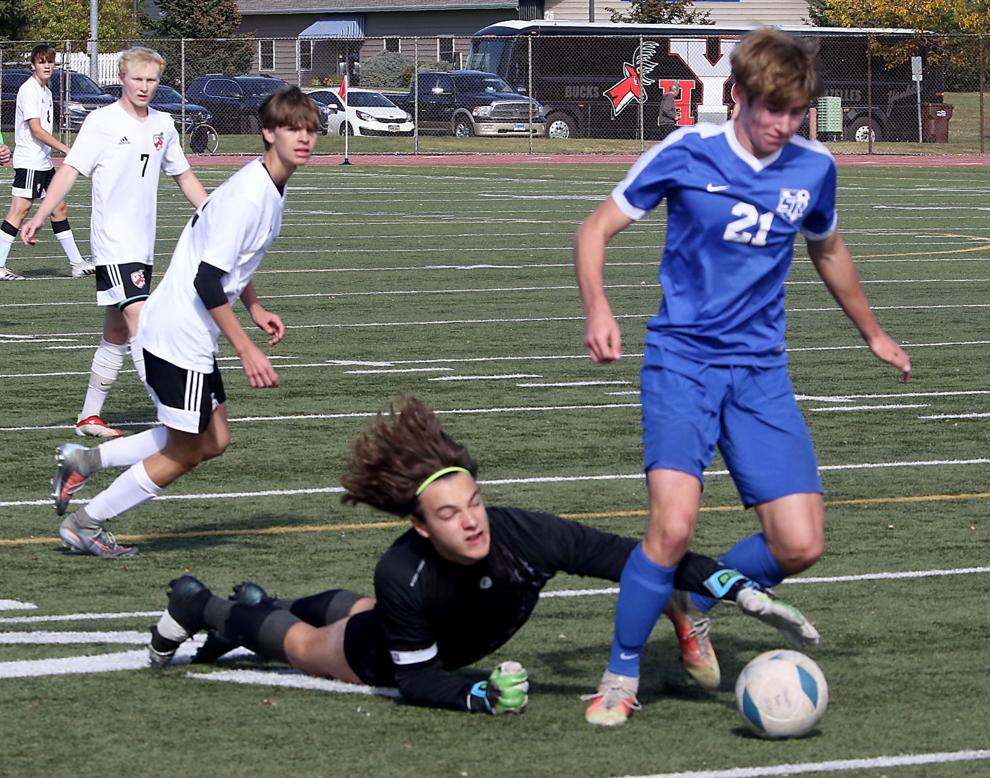 "At halftime we were talking and we felt like we were still in it," Busching said. "We all felt that, and I think we really showed that in the second half. We went back at it, and the work we put in, I think it was rewarded."  
The two teams battled for the next 21 minutes, with both earning attempts on frame. Overtime seemed imminent, but the mishandled goal, tallied with 3:45 to play in regulation, all but ended that possibility.
Stevens, which has made it clear all year that it wanted its season to end in Sioux Falls with the championship trophy, something that eluded it in 2020, falls short of that objective.
"I'm crazy proud of these guys. Some have been out for four years. When you think about the time and energy that they've put into this, it's just an impressive investment on their part," Fierro said. "You've got this group that's got this goal, this lofty goal, and I'm just proud of the time and energy they've put into trying to realize that goal."