The Rapid City Stevens boys' soccer team held its collective breaths after rival Rapid City Central was awarded a penalty kick inside 20 minutes to play in a one-goal game.
The shot missed, however, sailing wide right of the post in the 66nd minute to keep the lead with the Raiders, who hung on for a 2-1 victory Thursday night at Sioux Park.
"It was definitely nerve-wracking," Stevens head coach Jeff Fierro said of the PK. "You've got to feel fortunate that he didn't convert it."
The No. 4 ranked Raiders (6-2-0) played the majority of the contest from behind and tied, eventually leveling the score late in the first half and pulling ahead midway through the second. They finished with eight of 19 shots on goal, while the Cobblers (2-4-2) put three of five shots on target.
"Our guys kept their composure," Fierro said. "We knew this was going to be an intense match, so we've been talking about composure for weeks and they definitely were composed." 
Riley Roe gave Central a surprise lead in the sixth minute when he fired in a shot from 30 yards out that caught the opposing goalkeeper off-guard.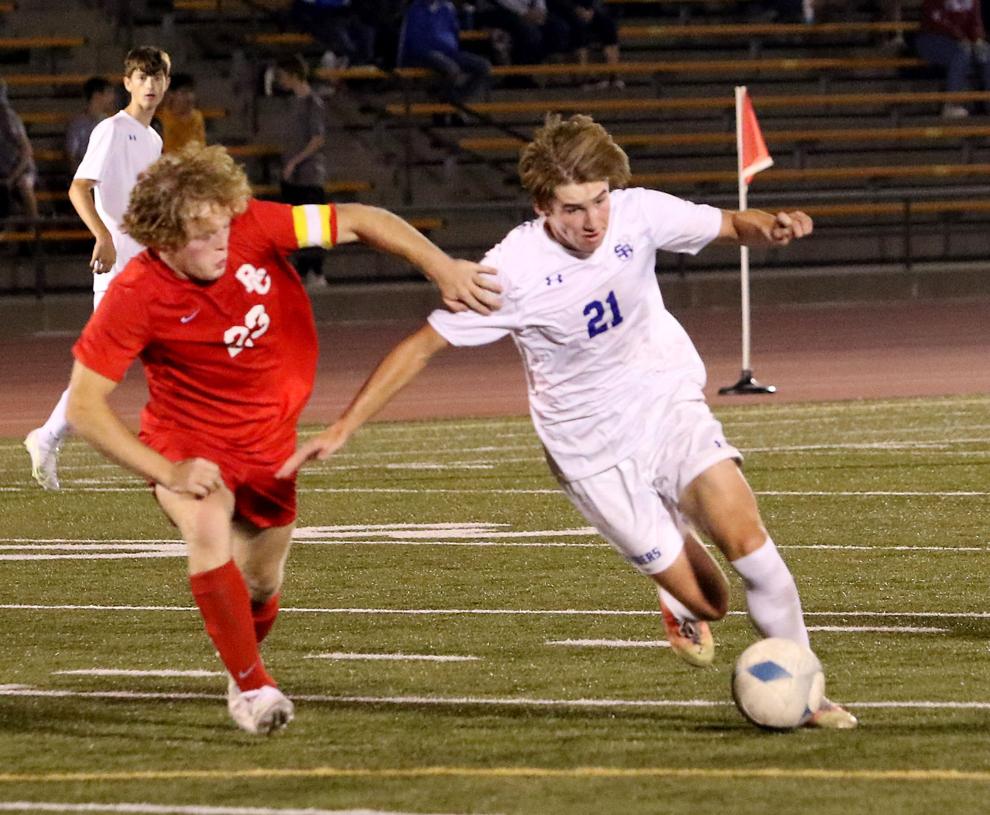 Stevens earned several chances to equalize before halftime but struggled to get shots on net. Finally, in the 35th minute, Zack Williams had to bend down to corral a corner kick from Levi Busching and buried a header to even the score at 1-1.
The Raiders maintained control of the ball for the majority of the second half and took the lead in the 58th minute when Trey Bradley fed an opposite-facing pass to Busching, who released a shot right to give his squad a 2-1 advantage.
The Cobblers' penalty kick came four minutes later but crisis was averted on the miss.
"We like to attack from the outside, high and wide, but we can also attack from the middle and that's the adjustment we made," Fierro said. "Our finishing wasn't awesome tonight and the guys knew it, and so in hindsight we know that we had a lot more high-quality opportunities and we just didn't convert them."
Stevens meets St. Thomas More (5-1-0) for an inter-class matchup Tuesday, while Central faces the Cavaliers on Thursday.
RILEY SCHAD TALLIES TWICE AS STEVENS BLANKS CENTRAL
Not a single goal in Thursday night's game came from inside the box.
Led by Riley Schad's two scores, the Rapid City Stevens girls soccer team tallied all of their goals from beyond the 18 in a 5-0 shutout victory over rival Rapid City Central at Sioux Park.
"It's what we were thinking with the way (Central) plays," Raiders head coach Luis Usera said. "If we were going to beat them, we weren't going to get behind them. We were just pretty blessed that the girls were on target today."
Defenseman Bresha Keegan opened the scoring for No. 2 Stevens (7-0-1) in the seventh minute, releasing a towering shot from the midfield circle and finding the back of the net 42 yards out when the ball sailed over the opposing goalie's head.
Schad followed in the 25th minute when the Raiders kept the ball from rolling out of bounds and passed it to her. From just outside the top-left corner of the box she angled a shot left to right and scored.
She notched her second goal nine minutes later by blistering a shot top-right off the goalkeeper's fingertips from outside the box and into the net to make it 3-0.  
"What I like about how she scored is that they were gritty goals. They weren't easy goals," Usera said of Schad. "She actually had to work for it, and that's next level scoring."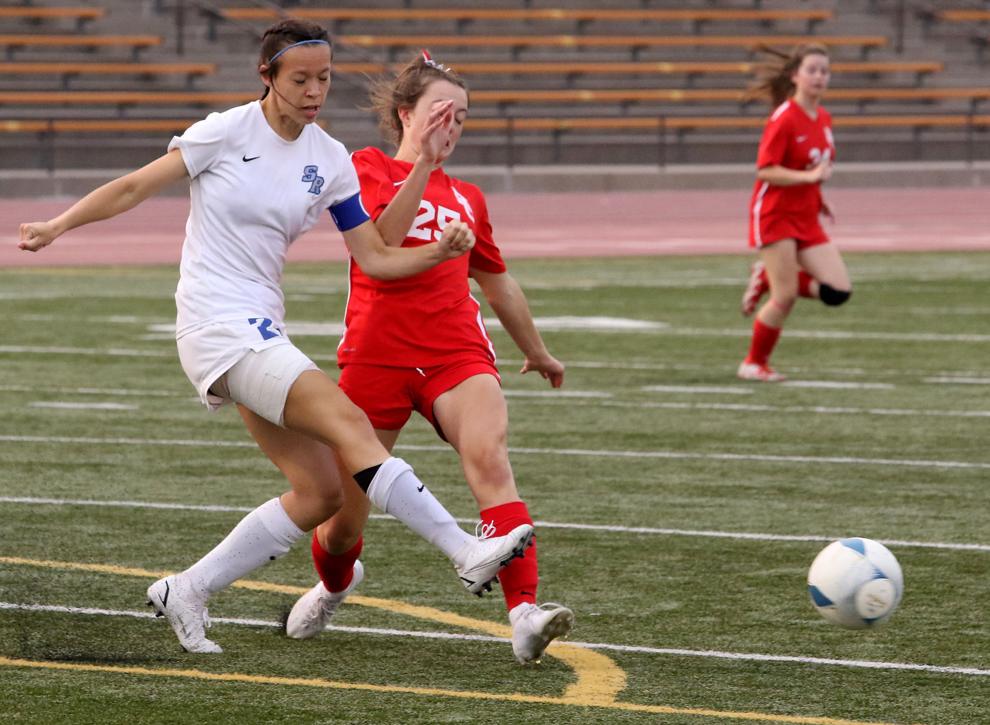 Taylor Wit earned a goal in the 50th minute when she drove a shot to the left side of the goal, and Addie Hofer picked up one in the 66th minute when she aimed top-right from 25 yards and converted to make it 5-0.
"I think it's pretty awesome, seeing as how most of our goals this season have been close-range shots," Schad said. "Our practices are really paying off."
Stevens finished with nine of 13 shots on target, while Central (6-2-0) went five of eight.
"Those long shots and those long goals are not the norm," Usera said. "That was an exception, so I think we snuck away with a good one today."
The Raiders meet St. Thomas More (2-4-0) for an inter-class matchup Tuesday, while the Cobblers face the Cavaliers on Thursday.