Despite a blowout victory Tuesday evening, Luis Usera expects more from his team and said his squad will want the same.
The Rapid City Stevens girls' soccer team, ranked No. 2 in Class AA, ran away with a 5-0 win over St. Thomas More in an inter-class matchup at Sioux Park, but head coach Usera said their performance was different than the score indicated.
"If you asked the girls right now, they're not quite happy with how they played. The score says one thing, but I think they want more from themselves," he said. "If you think about (STM) being 3-5, that's a really good team for only having three wins. It's hard to believe that team's not doing better than they're doing."
Usera said he wanted to see better control from the Raiders in dictating play on the field.
"The speed of play needs to be quicker," he said. "Yeah we scored five goals, but it's about rising to the challenge of not how many you can score but can you really control the tempo of the game with the ball."
Stevens (8-0-1) opened the scoring in the fifth minute when a foul in the box gave it a penalty kick, which Riley Schad buried into the bottom-left corner of the net.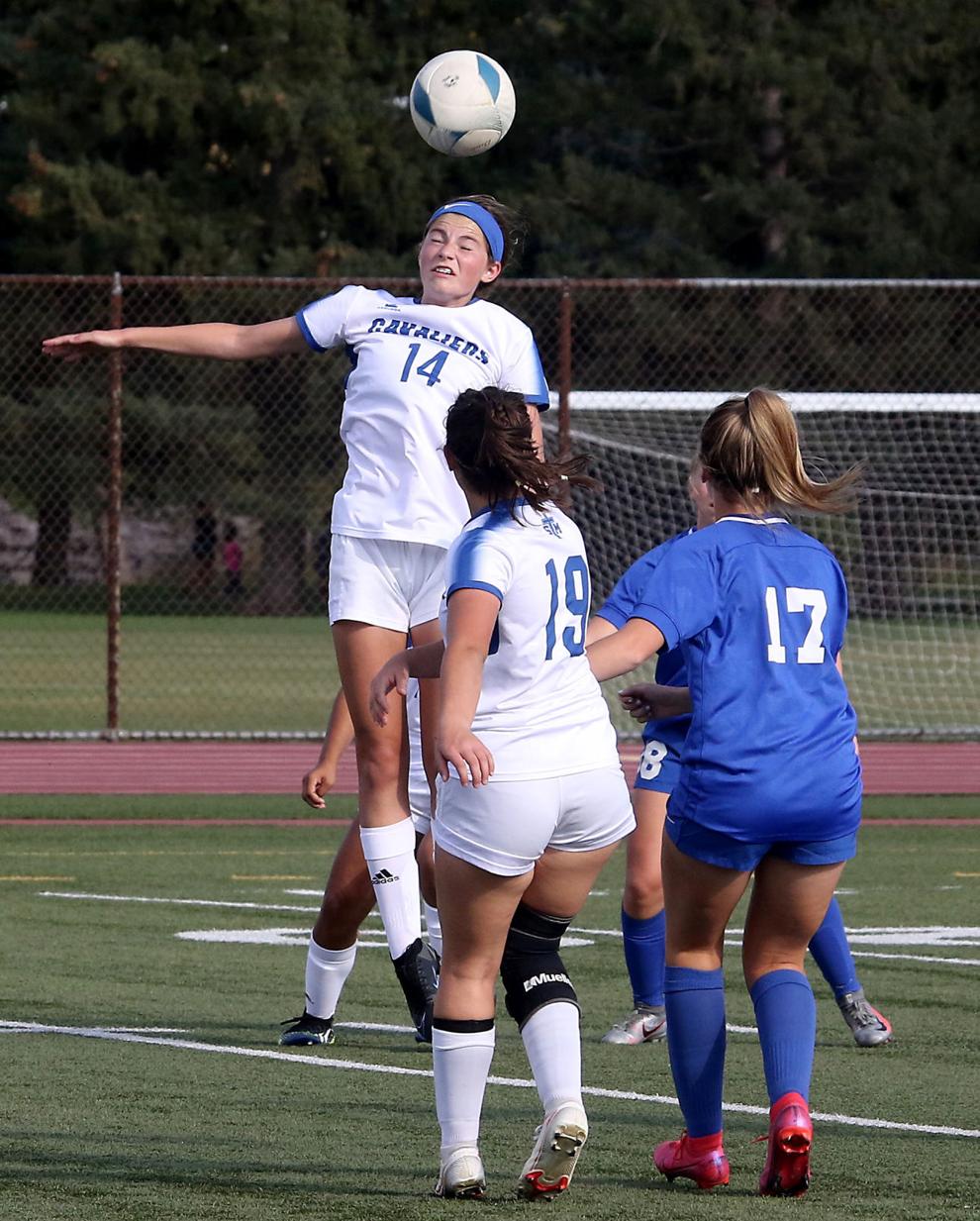 Emma Comes tallied a goal in the 20th minute when she put away a ball that was tailing right, and Breanna Reagan followed a minute later by converting on a wide open shot to make it 3-0 at halftime.
Reagan notched her second goal of the game in the 69th minute by juking the last St. Thomas More (3-5-0) defender and slipping one past the goalkeeper.
"I think we thought that we could go out there and win, and then we realized they were a better team than they seemed," Reagan said. "We started to have to play faster and know that they are better than we thought, and we needed to step up."
The Cavaliers' first shot of the contest didn't come until the 66th minute on an attempt that sailed well-wide of the net. They picked up their first and only two shots on goal in the 74th and 76th minutes on attempts from deep that were easily saved.
Soyir Underwood tacked on the Raiders' final goal from close range with just two seconds remaining.
"I think St. Thomas More had a really good defensive plan," Usera said. "They played seven girls back, they man-marked when they could, they were physical and they were relentless, so they did challenge us."
Stevens plays again Sept. 21 in a rematch with rival Rapid City Central at Sioux Park, while St. Thomas More hosts the Cobblers at Dakota Fields on Thursday.
Raider boys top Cavaliers 7-0
Four of Stevens' goals came from the same two players, offensive anchors Zack Williams and Trey Bradley, but a trio of other goal-scorers got in on the action as the Raiders cruised to a 7-0 win over St. Thomas More on Tuesday at Sioux Park.
"We obviously had a game plan tonight and things pretty quickly started going the way that we wanted them to," Stevens head coach Jeff Fierro said. "I felt like our speed of play was quick, guys were making the right passes, the right runs, and then of course once you start to finish and put the ball in the net, then you can of course start getting other guys in the game and getting them some experience." 
The Raiders, ranked No. 4 in Class AA, notched the first goal in the 13th minute when Bradley let a cross from Sam Tschetter roll between his legs and find Levi Busching, who put it away.
A foul on the Cavaliers, ranked No. 2 in Class A, in the box set up Williams with a penalty kick, and he found the back of the net by sending the attempt right to give Stevens (7-2-0) a 2-0 lead in the 22nd minute.
Bradley was rewarded for his selflessness on the first goal when crept into the box with the ball, thought about a pass but ended up taking the shot himself and slipping it past the right side of the opposing goalie in the 26th minute.
He tallied his second before halftime, finishing a beautiful feed from Ryan Gaughan in the 38th minute to make it 4-0 at the midpoint. Gaughan also assisted on Williams's second goal, which came in the 50th minute to open up the second half.
Subs played out a large chunk of the final 20 minutes of the contest where the Raiders ended up scoring twice. Wyatt Thomas notched a goal in the 65th minute, assisted by Yohannes Carter, off a corner kick, and Tschetter's goal in the 72nd minute rounded out the scoring.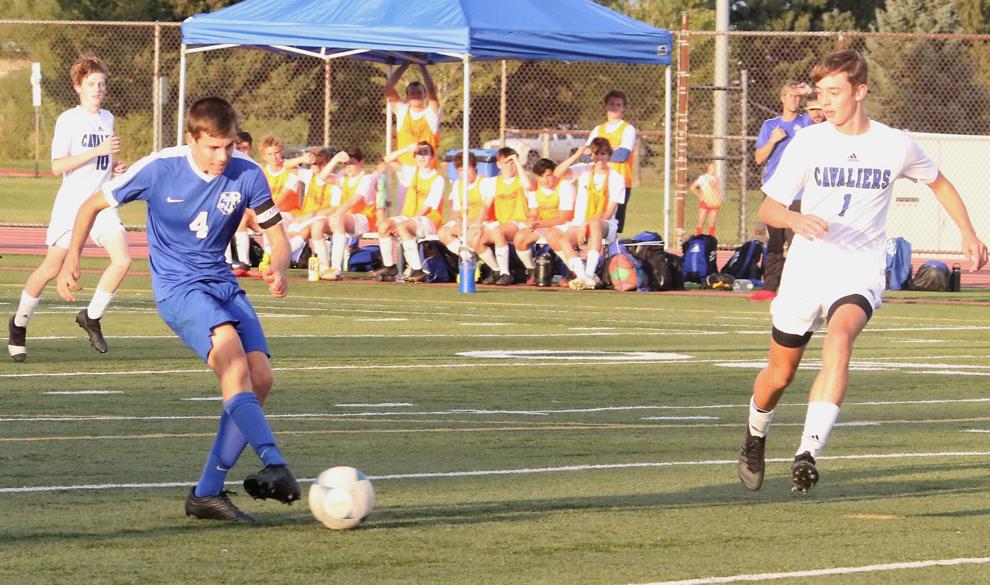 Stevens finished with 15 of 23 shots on goal while holding STM (6-2-0) to 1 of 4.
"Still lots of shots, which is an expectation of ours, that we create lots of opportunities for ourselves, so we did that, put a lot on goal and a lot in goal," Fierro said. "Our shots-on-target was better and putting them past the goalie was better tonight."
Stevens plays again Sept. 21 in a rematch with rival Rapid City Central at Sioux Park, while St. Thomas More hosts the Cobblers at Dakota Fields on Thursday.