Following two missed free throws from Rapid City Stevens with a chance to close it out, the Rapid City Central girls basketball had one final chance with less than 13 seconds to play to avenge their loss to the Raiders earlier this season, or push the rivalry matchup even further into Saturday night.
After a full-court pass was mishandled under the basket, the Cobblers hung onto the ball and drove down the baseline for a game-tying layup attempt with 3.1 ticks left.
The shot fell short, and a scramble ensued under the basket for possession. Jump ball was called, but not before the final horn sounded at Nassz Gym, expiring time to give the Raiders a hard-fought, grinded out victory, 56-54, in double overtime.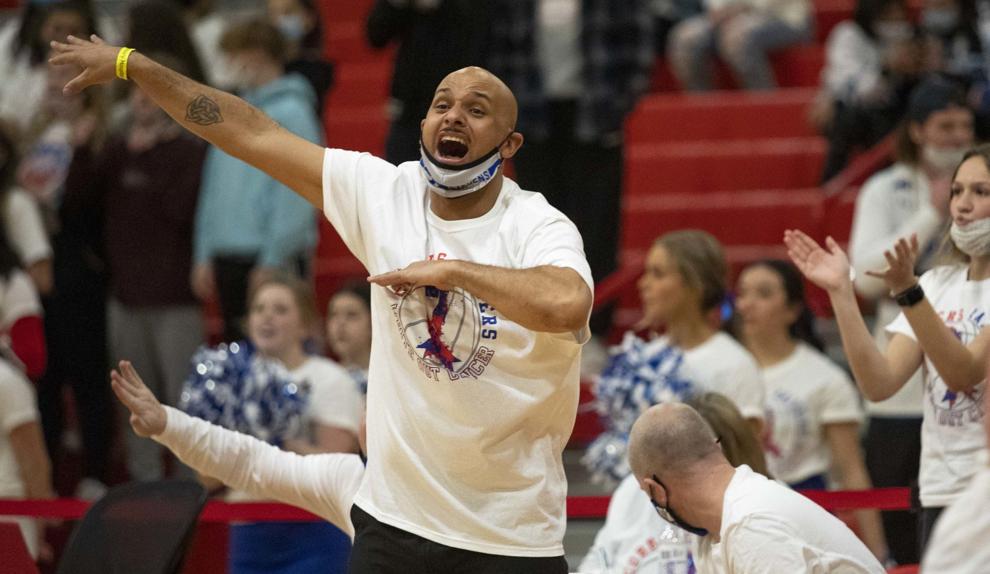 "In a rivalry game, you never know what's going to happen," Stevens head coach Michael Brooks said. "I've got to give a lot of credit to Central, they played their butts off. I know they were pissed about the last game, with that last-second shot, but you wouldn't want anything else at this time of year with two great teams battling it out. I'm just proud that we found a way to win."
The Cobblers failed to score a field goal in the fourth quarter but kept themselves alive with free throws to extend the contest to an extra period. In the first overtime, the lead changed five times but ultimately stood even at 50-50 at its conclusion. Four free throws from Kenadi Rising in the final 77 seconds helped put the Raiders out in front, and the Stevens defense was able to close out the win in the waning seconds.
"It's just another loss. The people of Rapid City put too much weight on Rapid City Central-Rapid City Stevens," Central head coach Allan Bertram said. "Our goal is to go to a state tournament, and playing like this is what makes you better. It's about growth. It's not about a regular season win or loss."
Jayda Mcnabb scored a team-high 13 points on 5 of 14 shooting and hauled in eight rebounds for the Raiders, while Rising ended with 12 points and three steals and Jill Delzer tallied 12 points off the bench. Stevens (13-5), which has now won three straight games and nine of its last 10, shot 34% from the floor.
Allison Richards came off the bench for the Cobblers and finished with a game-high 15 points on 4 of 7 shooting, while Jordon Heckert and Sadie Glade added 11 points each and Josie Hill, who was limited by foul trouble, chipped in 10 points. Central (9-8) shot 30% from the floor.
"I think we're just really good at the effort. When we really want the game, we can get things to go our way and just finish it out," Mcnabb said. "We know the season's coming to an end and we just need to push through these final games to get to the playoffs."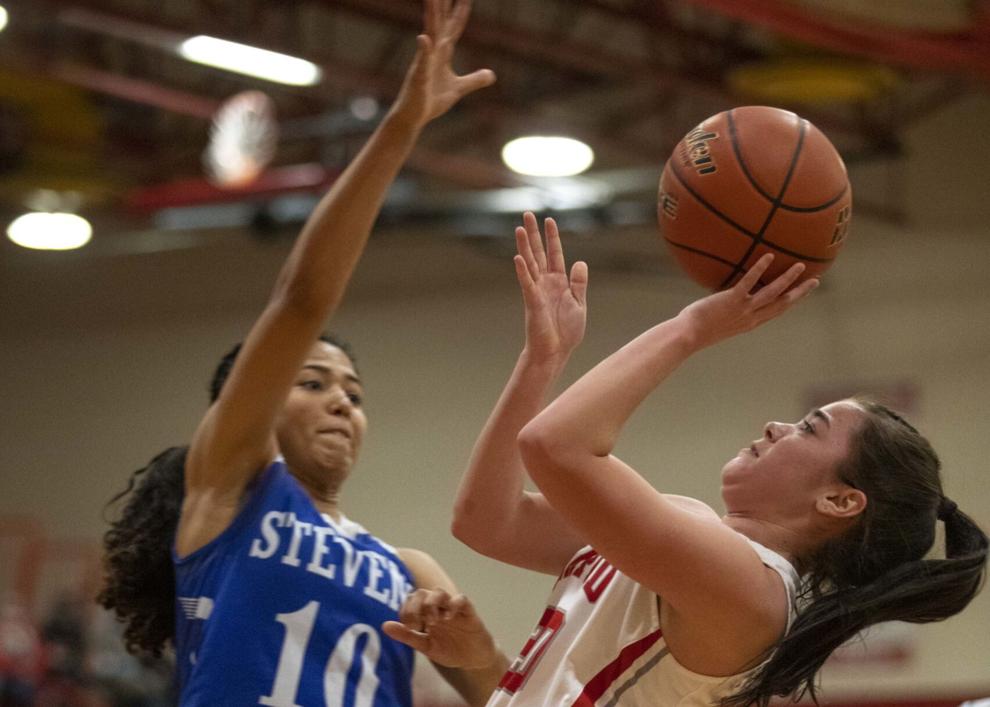 The two squads combined for four 3-pointers in the opening quarter as the Cobblers took a 12-9 advantage into the second frame. Less than three minutes in, Bailee Sobczak completed a 3-point play for the Raiders to level the contest at 14-14 before Central built a six-point lead thanks in part to an offensive rebound bucket and a 3 from Richards on back-to-back possessions. 
Heckert later blocked a Stevens 3-point attempt, grabbed the ball and sprinted up the court for a fastbreak layup, and Glade followed with a shot from beyond the arc at the halftime buzzer to give Central its largest lead of the night, up 26-19 at intermission.
Stevens opened the second half with six straight points off three layups, the latter two scored by Rising, to cut its deficit to one early in the third quarter. Delzer later answered a 3-pointer from Glade but banking a perimeter jump shot of her own off the glass. In the closing minute of the period, Kenya Merrival and Mcnabb drilled corner 3s to seize a 37-36 advantage entering the fourth.
Hill fouled out with 6:07 remaining in regulation as the Raiders stretched their lead to five. The Cobblers, however, were sent to the line on three straight possessions and reclaimed the lead after Richards and Julie Valandra combined to go 6-for-6 at the line to give their team a 42-41 advantage with 3:33 to play.
Following a free throw from Sobczak, Delzer stole the ball and notched a fastbreak layup with 40 seconds left to put Stevens ahead by two. Heckert made two clutch free throws on the other end to tie with 26.9 seconds remaining, which served as the final points of regulation as turnovers plagued both teams in the waning moments, and neither was able to win the game.
 Despite not converting on a single field-goal attempt in the fourth quarter, Central was able to extend the contest with eight clutch free throws and a 100% efficiency at the line in the period. 
"That's part of what we wanted to do in the fourth quarter," Bertram said. "We missed a lot of really nice looks in the fourth quarter. We had a couple wide open 3s, we had a really nice 15-foot jump shot off a wall screen that we missed, but the kids became aggressive, and that's one thing that we've been working on and wanting to improve."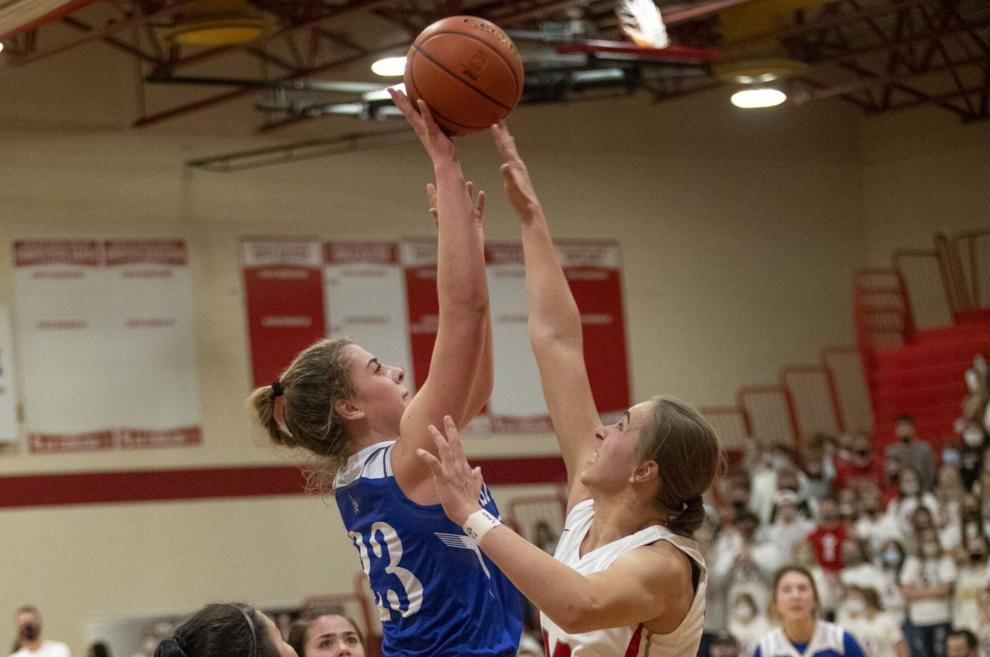 Among the litany of lead changes in the first overtime, Rising's layup to pull out in front was followed with a free throw from Jaden Matkins to make it a two-point game with 32.6 seconds to play. Stevens benefited from several layups and points in the paint, buoyed by a fouled out Josie Hill and Julie Valandra.
"We were able to get the ball inside at times, which got their post in trouble," Brooks said. "That was nice in the two overtimes to not have to go against one of their main post players, so that allowed us to have success."
Morgan Sullivan's layup off an offensive rebound and pass from Denna Smith under the boards with 13.6 seconds left pushed the game into a second overtime.
"We just needed to take control of the game offensively and defensively," Mcnabb said. "Make smart plays so we can take as much time off the clock as possible."
Mcnabb began double overtime with a steal and wide open bucket in transition before Richard responded with a layup through heavy traffic. The Raiders finally built a two-possession advantage after Rising went 4-for-4 at the line to make it 56-52 with 52.7 second remaining.
The Cobblers drained nearly 40 seconds off the clock trying to find points on offense, and eventually did when Glade hit a hook shot to cut it back to a two-point contest. Mcnabb was fouled on the ensuing inbounds and was sent to the line, where she missed both attempts to hand Central a final play with 14 seconds left.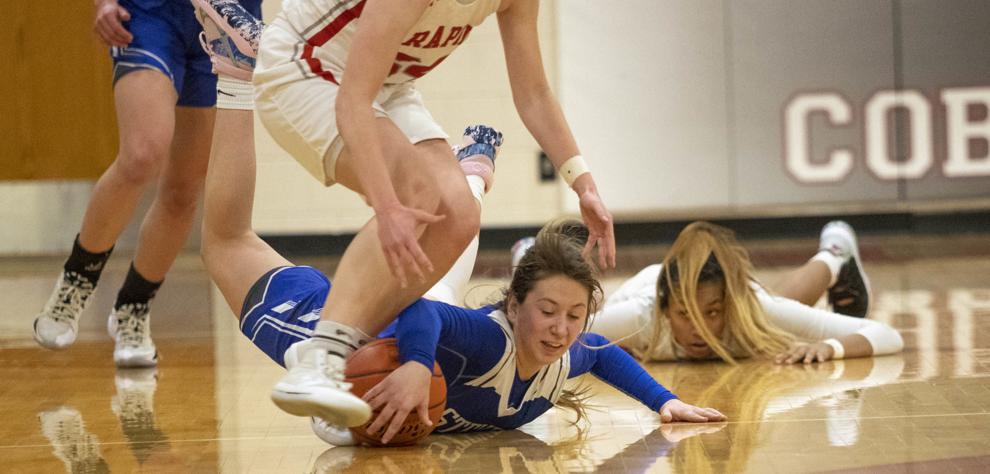 Glade's game-tying layup attempt fell short of the rim and the Cobblers were unable to put up a second-chance effort.
"We look at our regular season as scrimmage games that prepare you for the postseason," Bertram said. "And when you can play against a good team in double overtime, all those situations allow us to grow and learn about the game, and so in the end it makes you more prepared for the postseason."
Stevens will conclude its regular season on the road against Sturgis on Friday, while Central wraps up its slate with road games against Brandon Valley and Yankton on Thursday and Friday, respectively.
"We just want to win every game. We don't look at it as anything other than another game, another test, another opportunity to grow," Brooks said. "I'm proud that we were able to stand up to the challenge, but this is no different than winning last night (69-26 over Lakota Tech)."