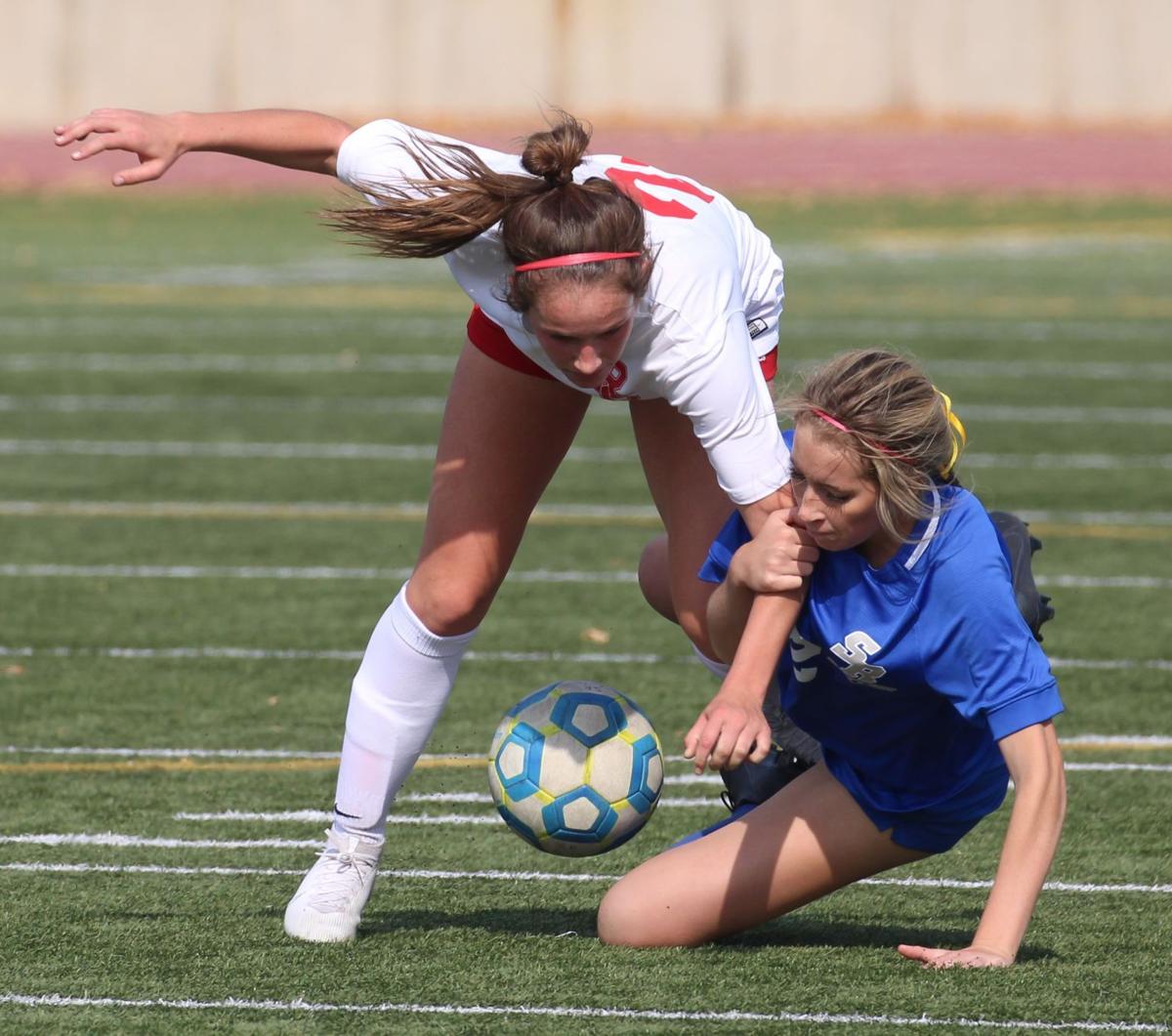 The last time the Rapid City Stevens and Rapid City Central girls' soccer teams played each other, the Raiders let the Cobblers get oh so close to a victory. 
On Saturday morning at Sioux Park, Stevens refused to let that happen again, overcoming a one-goal deficit to beat its rival 3-1 and advance to the semifinals of the Class AA State Tournament. 
Stevens, the No. 3 seed, will host No. 7 Sioux Falls Roosevelt on Tuesday. The Roughriders upset No. 2 Harrisburg 2-1 in overtime.
"I think both teams came out with heart and grit. I think what we found was a little more heart," Raiders head coach Luis Usera said. "I heard coach Mark (Morgan) say a couple times that it's about attitude, and I think our girls rose to the challenge."
Morgan, Central's head coach, said his squad also put in the effort, but ultimately didn't have an answer for their opponent. 
"They played hard, and my hat's off to Stevens," he said. "They played a better game, and we didn't play our best game." 
The Cobblers opened the contest with a long-distance goal by defender Karoline Riisnaes, who struck the ball over the opposing goalkeeper's head from outside the box in the 10th minute for an early advantage.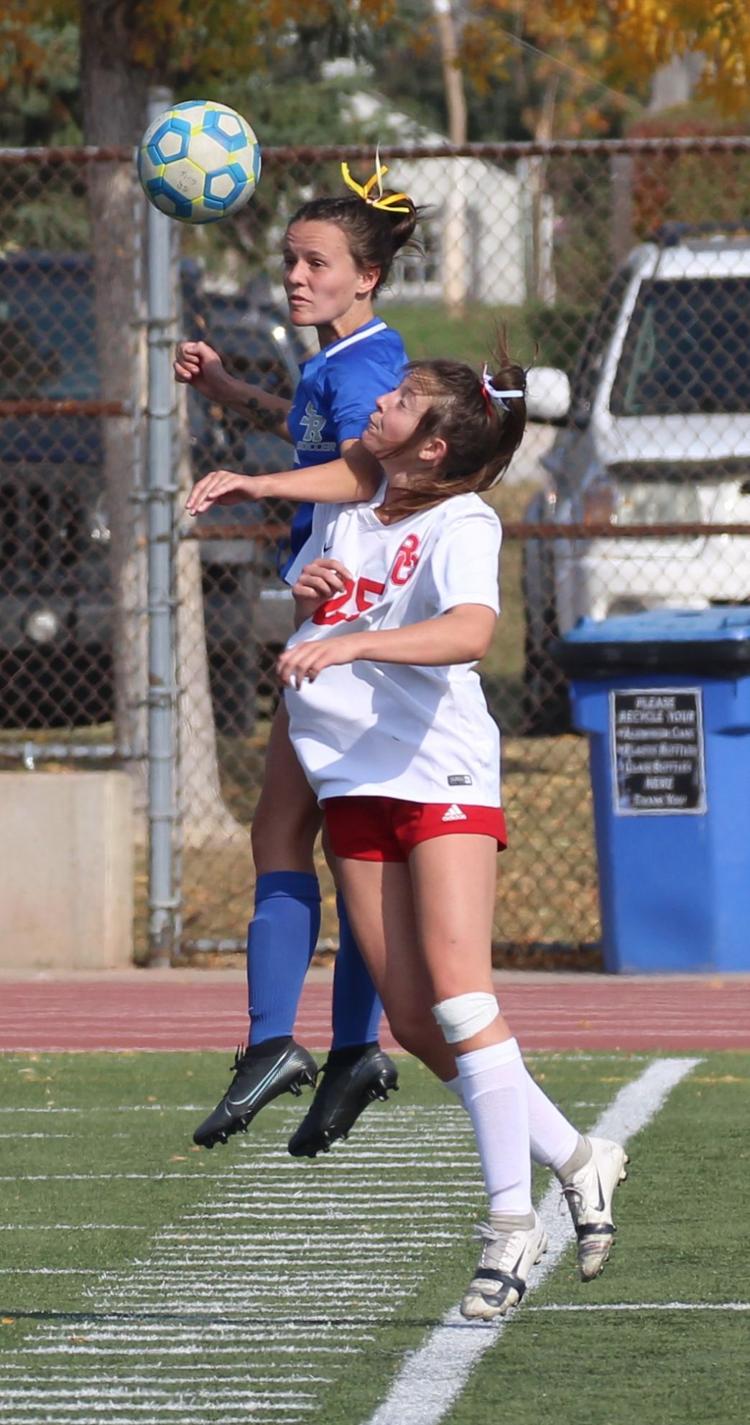 Central (7-3-3) also held Stevens (11-1-1) without a shot on goal through the first 21 minutes until Breanna Reagan took a cross from Kylee Bennett out of the air and finished at the net to level the match at 1-apiece. 
Reagan then drew a foul in the box four minutes later, setting up a penalty kick for Taylor Witt, who went top-right with the attempt and converted to put the Raiders ahead. 
"I think we played with a lot of heart," Reagan said. "We all really wanted it. We were working hard, and it paid off."
The Cobblers put a potential game-tying shot on target in the 36th minute but were unsuccessful thanks to a diving save by freshman goalkeeper Morgan Jost to preserve a 2-1 halftime lead. 
"We went down 1-0, and everything looked like Central was just going to take over the game," Usera said. "And they found something, they dug deep and we're going to the next step, so I'm pretty proud of them."
Jost made another diving save in the 46th minute to keep her team ahead, and four minutes later, Abbie Noga broke through the defensive line and blistered a shot through the goalie's hands to give Stevens a two-goal advantage. 
Jost earned five saves in the victory.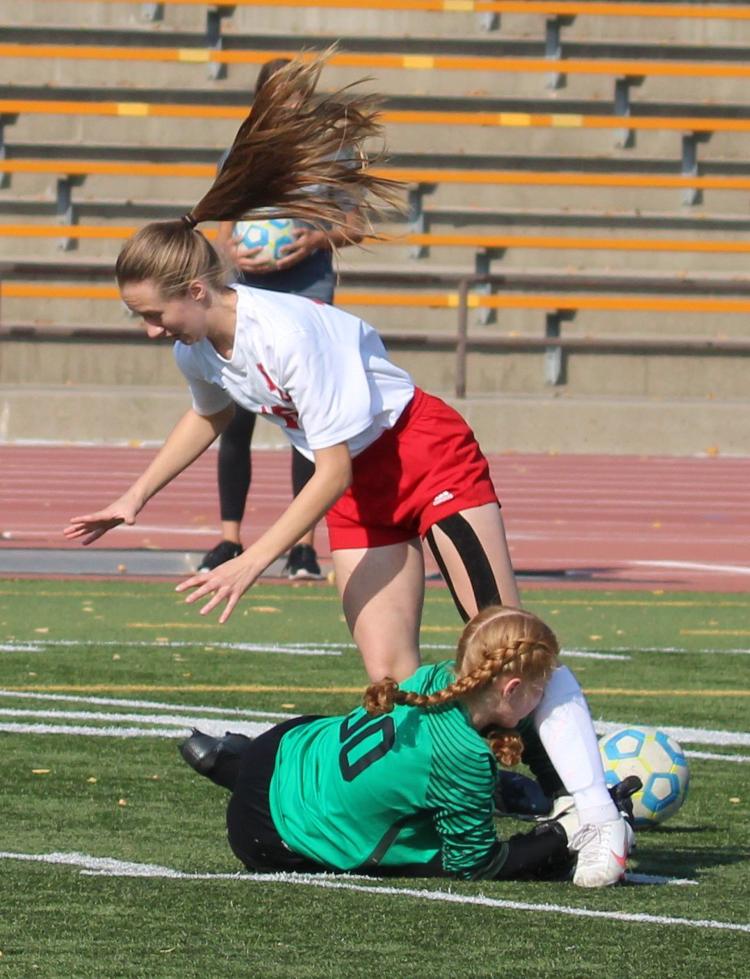 "When you have a goalie like Morgan, it relaxes your defense," Usera said. "When you have a goalie who doesn't make those big saves and isn't someone you trust, you play a bit more frantic in the back, so when she makes a big save, it just motivates everyone else."
Central managed to get a near-goal in the 71st minute on a shot that bounced off the crossbar, but were largely kept out of the box in the second half. They ended with 6 of 10 shots on goals, and backup goalkeeper Jersee Kepler, playing for the injured Alexus Pruitt, made five saves in net. 
"The ball was in the air a lot, and that's not really our type of game. We're kind of a ground assault team," Morgan said. "They kept the ball up in the air, and they have strength with that ball up there, so I give them complete props and credit, and I think they're going to do well in the semis."
Morgan added that he's grateful to have played this season with the threat of a coronavirus-related shutdown possible. 
"I'm thankful we got to play it through. This season could've ended at any time. There were a lot of fun things we didn't get to do that we normally do that are team builders, so it's just been kind of a rough a year," he said. "That being said, we got through it. It wasn't the end result, I think we had the skills to go all the way, just didn't play our best game today." 
The Raiders finished with 8 of 15 shots on target, and are now undefeated in their last eight matches, including seven wins. 
"The girls believe. They come out every morning, they work hard in the summers and it's all for today," Usera said. "That's a great team (in Central), so I'm very pleased with today's game."
Be the first to know
Get local news delivered to your inbox!