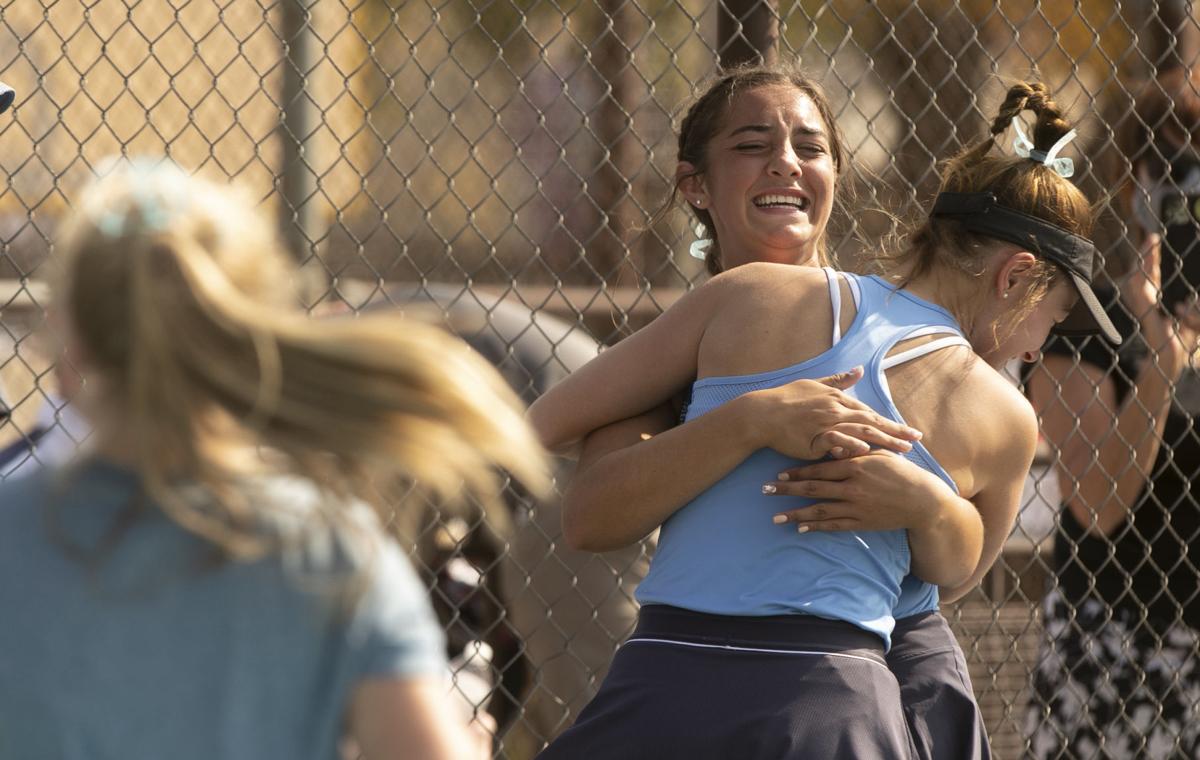 Two years ago, Vanessa Wittenberg was unsure if she'd play tennis again.
A pair of hip surgeries her sophomore year put her high school tennis career in doubt, nevermind a state title run. 
But on Friday afternoon, the Rapid City Stevens senior capped off both, overcoming a one-set deficit against Sioux Falls Lincoln's Johana Brower to beat the top seed 3-6, 6-2, 6-3 and capture the No. 1 flight championship at the Class AA Girls Tennis State Tournament at Sioux Park.
"At the beginning of the season, I had no idea how I would do coming to flight one from flight three, so I was just really excited to be playing in the state championship," she said. "I was OK with either spot, but I really wanted the first spot."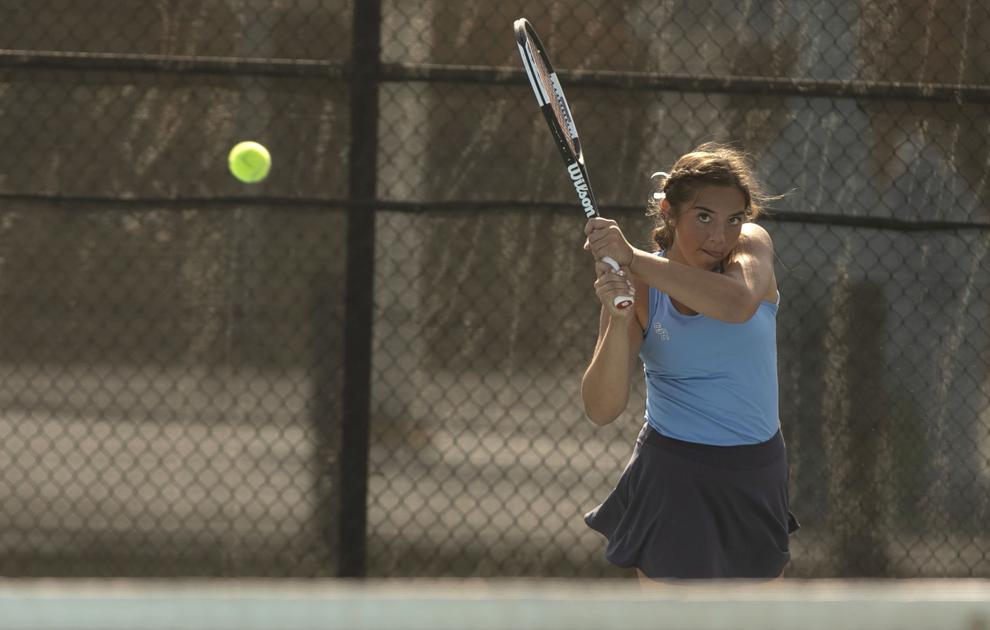 Wittenberg's serve was broken twice in the opening set, leading to her one-set deficit, but she broke Brower's serve three times in the second and leveled the match with two aces. The two players traded holds through the first six games of the final set before Witteberg earned a break and for a 5-3 advantage.
She then broke serve a final time, converting her second match point to finish off the contest in one hour and 44 minutes.
"After she lost the first set today, I just said, 'You're not going to beat her if you keep playing the way you're playing. You have to change your game, keep the ball in play and wait for opportunities.' And she did," Stevens head coach Jason Olson said. "I'd take the type of kid they are over titles any time, but when that kid gets to win, it's just special."  
Wittenberg's victory was the first of three clutch titles for the Raiders in the singles flights, putting them within 13.5 points of Lincoln for the lead. The Patriots were forceful in doubles, however, and grabbed two titles, along with three singles titles, to secure the team victory by 22.5 points.
"Lincoln beat us 8-1 just a week ago, and everybody pretty much thought there was no chance (for us). That Lincoln had it in the bag," Olson said. "I didn't feel like our girls played their best tennis last week, and Lincoln's a great team, and we just knew that if we played our best we could give ourselves a chance. It came down to the last two matches of the state tournament. You can't ask for more than that."    
After Wittenberg took the top flight, freshman Peyton Ogle came back from a 4-1 deficit in a tiebreaker to take the first set 7-6, then grinded out a 7-5 second for a straight sets win over Jaida Young of Watertown in the sixth flight title match.
"It was really nerve wracking," Ogle said. "I just tried to keep every ball in and work harder than her. I just thought about each point, and gave all glory to God."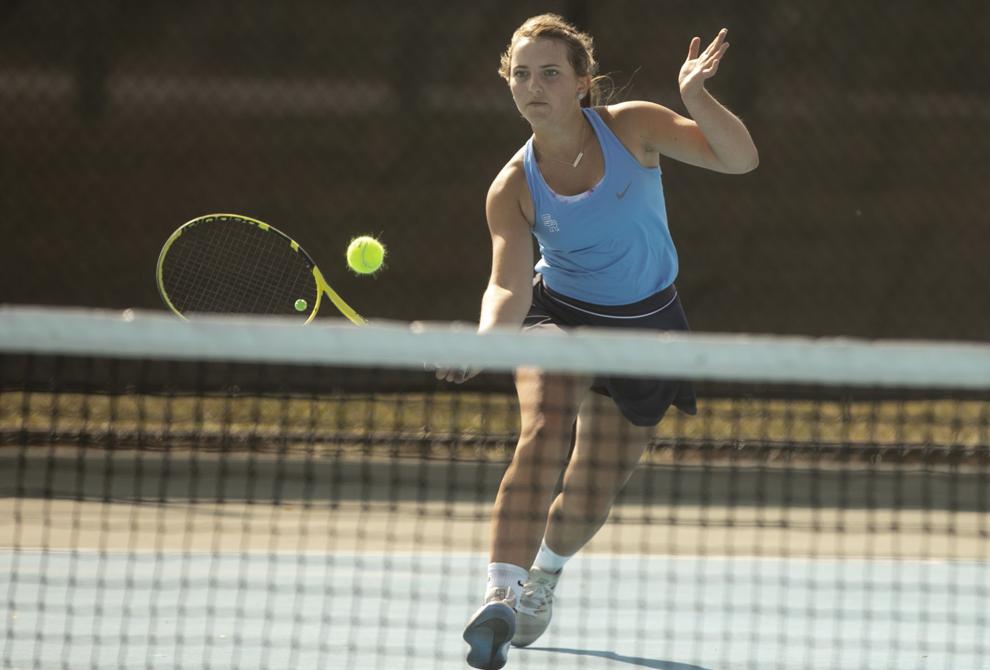 Ogle, the No. 4 seed, also beat top-seeded Charlotte Crawford 6-2, 6-3 in the semifinals earlier in the day.
"Peyton was not on her game today, but that shows you the kind of competitor she is," Olson said. "She found a way to win when what she normally does wasn't working, and that shows maturity."
Having also dealt with injuries during her high school career, Julia Wiedmeier ended her senior season with a victory in the fifth flight, going the distance with Bergen Quello of Lincoln before seizing the title with a 6-2, 5-7, 6-1 result and one final scream of "Let's Go."
"It's my senior year, so I wasn't expecting this, but I'm very glad I made it this far," she said. "It was a huge grind. We started the match, and I started off pretty well, then in the second set I went down, but I finished it off like I should've."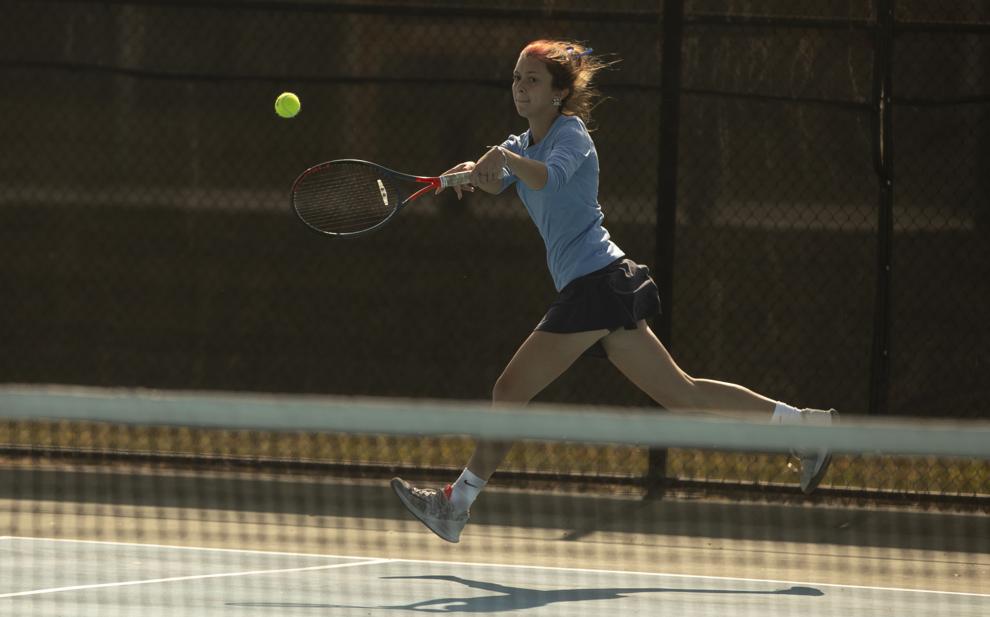 Wiedmeier returned to her bench after winning and was soon met with a flurry of teammates.
"For her to win as a senior, a kid that I've been coaching for so long, I'm just happy for her," Olson said. "You could see the team's excitement, they all sprinted out on the court (after she won) because they all felt that. They wanted it for Julia, so that was huge."
Wiedmeier soon made her way back onto the court for her doubles finals with Emma Thurness in the third flight, and again defeated Quello, along with Lincoln partner Charlotte Crawford, 6-1, 6-4.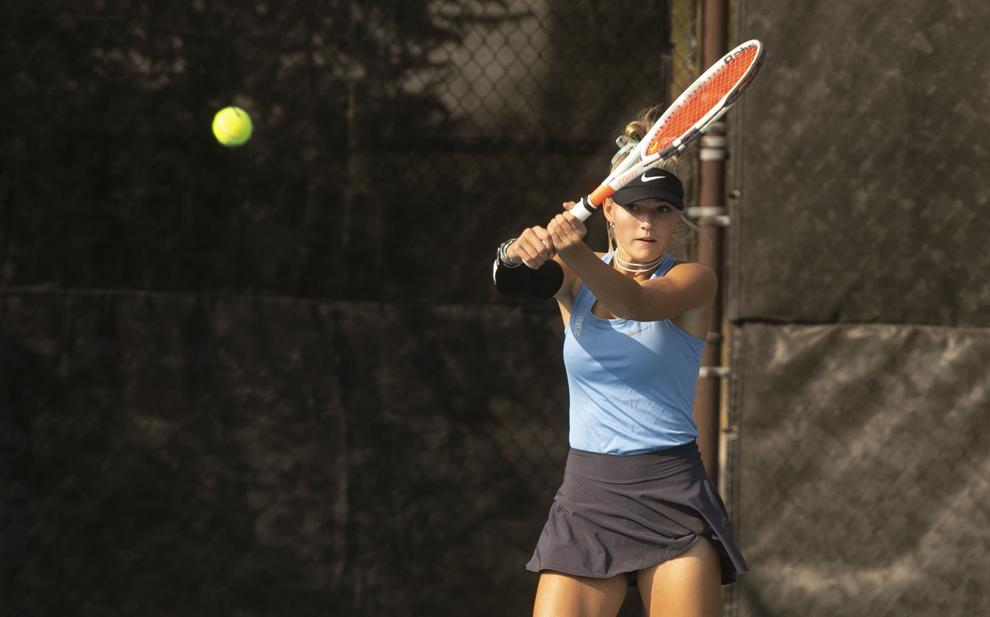 Elsewhere for the Raiders, Abby Sherrill earned a third-place finish in the fourth flight with a 10-7 win over O'Gorman's Josie Smith and then picked up a victory with teammate Ogle in the third place match of the second doubles flight, 10-6 over Harrisburg.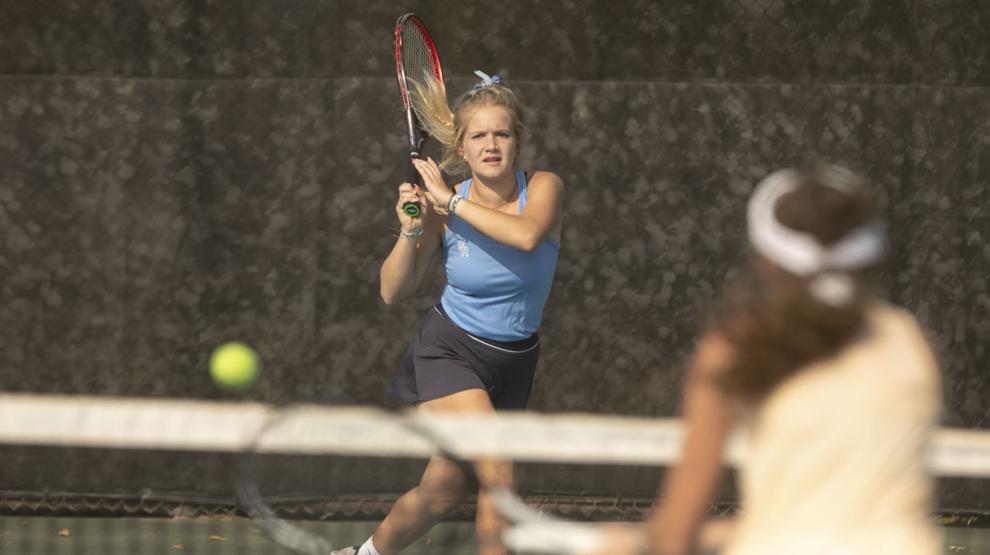 Ali Scott fell to Ava Leonard of Lincoln 6-4, 6-3 in the second flight final and lost in the first doubles flight championship, with Wittenberg as her partner, 6-0, 6-3 to Lincoln as well.
"I'm proud of our girls. They're great girls," Olson said. "They competed, to go 25-1 during the year and come out and finish second place, and third place is quite a bit behind us, so we did well. We had a great showing."