Despite moving to Brookings to join the South Dakota State University women's basketball team, Haleigh Timmer has formed a partnership to maintain ties with youth athletes in her hometown community.
The 2021 St. Thomas More graduate announced last month she has signed an NIL deal with Benson Sports Training, a Rapid City fitness organization.
New NCAA laws went into effect in July that allow student-athletes to sign sponsorship deals and financially benefit from their name, image and likeness, hence NIL. 
Timmer, a three-sport athlete at STM (basketball, volleyball and track) has been a part of Benson Sports Training and worked with owner Scott Benson since she was 10 years old.
"Training with him has given me a lot of success and opportunity in the sports I've played. I've been really loyal to his business and consistently lifting (weights) at Benson," she said. "I think there are positive things both ways, so it was a really good opportunity for me and I think it'll be a good partnership."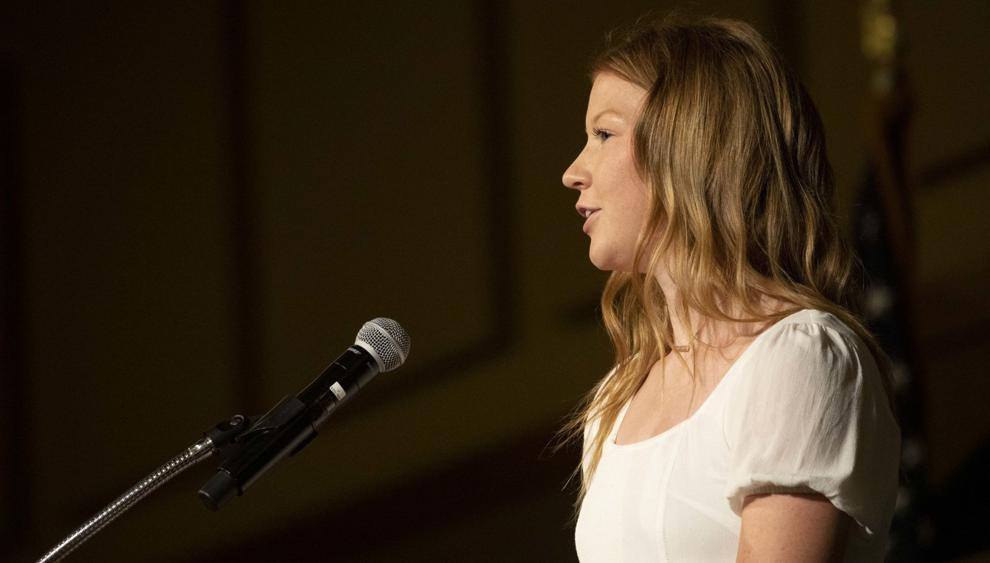 Timmer, South Dakota's 2021 Miss Basketball, is the first NIL signing for Benson Sports Training, Scott Benson said, with half a dozen more in the works, which will be announced over the next several weeks.
Benson said Timmer was a good choice for a partnership due to her athleticism, high character and active social media presence.
"Haleigh's obviously a well-known athlete, in not only our community but statewide, and she's a great person to represent our business," he said. "A lot of the younger kids look up to her and hopefully are looking for the same opportunities that Haleigh got to improve as an athlete." 
Among her responsibilities as a spokesperson for Benson Sports Training, Timmer said she will be promoting the organization via social media with testimonials. She's also been equipped with a discount code that, if used to join, will net her commission.
"I hope that people in the Rapid City area can see the success I've had because of the training I've had with Scott, and I hope that more people decide to join and join young," she said. "I think that'd be really cool."