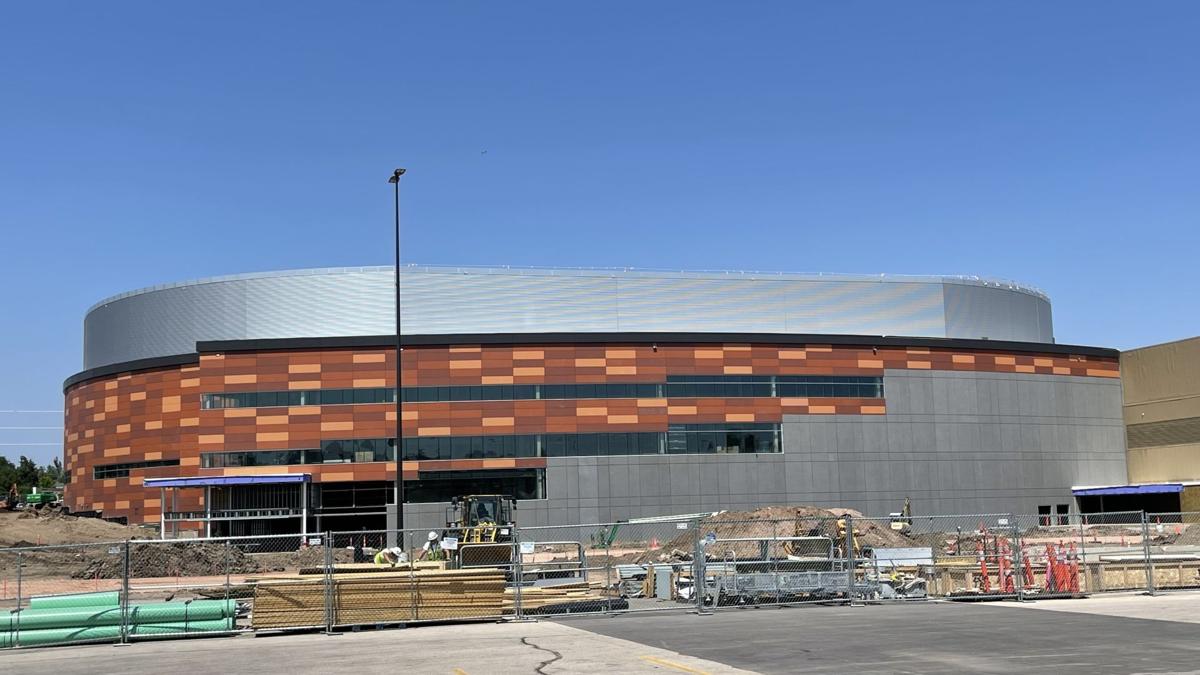 The construction of the new Summit Arena at The Monument is still on pace to finish by Oct. 1, but getting people to work there isn't going as well. Instead of just complaining about a worker shortage, leaders at The Monument are throwing everything they can at the problem.
"As we've said in probably every meeting for the past year, labor continues to be an issue," Executive Director Craig Baltzer said Tuesday.
At Tuesday's board of directors meeting, Baltzer said the venue would work out the details, but using inmate labor would become "a pretty normal thing" going forward. 
One problem with staffing issues is that many of the artists and shows making plans to perform at The Monument require all staff in proximity to the acts to be fully vaccinated, have a recent negative COVID-19 test, or sometimes both, Baltzer said.
In order to increase the percentage of employees who have been vaccinated, The Monument is offering a vaccine incentive for staff on top of the one they would receive as a city employee. 
"Because of the intricacy of what our events are requiring, last week for example, require that for any of our teams to have any interaction with their crew whatsoever, you either have to provide proof of vaccination or had to provide a negative COVID test within 48 hours of the event or both," Baltzer said. "And then another temperature check, they had to go through a myriad of questions. They had a purple wristband that they wear around so that they knew that they had passed all the tests to be able to work."
The production crew for "Cats" — the musical coming Oct. 9 and 10 — asked if the venue could guarantee that all stagehands were vaccinated, Baltzer said. Shows are also requesting touchless catering and water stations to protect their performers. 
"So we want to give all of our staff an incentive to become vaccinated, not just for staffing, but for their health and ours as well," Baltzer said. "Because of the requirements for dealing with the public in these positions, it is important that as many as possible be vaccinated."
The vaccine incentive is a part of a bigger employee retention program The Monument will utilize.
Baltzer said employees would receive sign-on bonuses and any employee that refers another employee will receive a bonus, as well. Managers have also been working with employees who left for other jobs to see what they could do to increase retention.
The pay scale and hours required were major reasons given for why employees took other jobs, Baltzer said. Not only did many of the jobs at The Monument pay less than similar positions,  the hours required often kept people on the clock late at night or on weekends.
The board approved a plan that would create tiered employment levels with appropriate pay increases as employees advance to another tier. There will also be a $1 per hour increase anytime an employee has to work after 9 p.m. or on a weekend.