Senator John Thune stands out, with his six-foot-four frame adorned with a crop of salt-and-pepper hair, but his senior status in Congress gives South Dakota a seat — and a voice — in the halls where decisions are made.
Now in his fourth term, Thune has solidified his position — the second highest-ranking Senate Republican — with Congressional scuttlebutt hinting at his eventual ascension to Minority Leader. He'll admit the issues have changed since he took office in 2004 — the year Facebook launched and Usher's "Yeah" was Billboard's top year-end hot single.
Thune famously hesitated on announcing his intention to run for a fourth term, instead contemplating retirement. His usually lively blue eyes had — for a time — grown weary after navigating the harsh waters of a Trump-dominated Republican Party. The former President had at one point even called for a primary to unseat Thune, referring to him as a "RINO" — Republican in Name Only.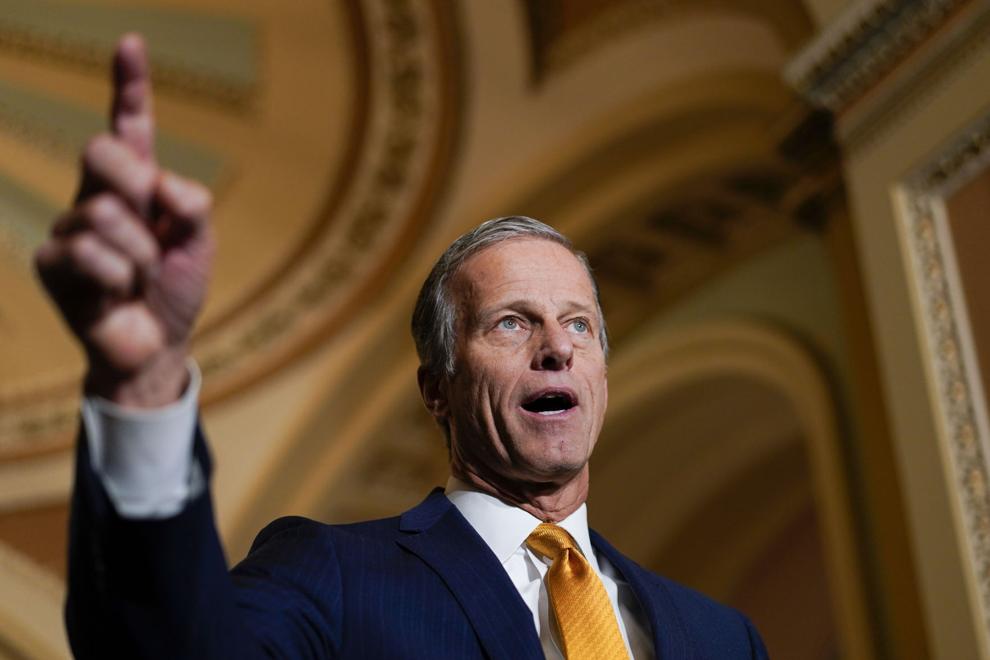 He's now just the second South Dakota Senator to hold a fourth term, the other being Karl Mundt in the 1950s to 1970s.
"It is the honor of my life to represent South Dakota in the United States Senate," Thune said. "The values I learned growing up in Murdo and that are reflected around our state will continue to guide me."
A less-than-stellar showing for the "red wave" in November served as a reminder that elections are won or lost on the issues. Thune focused on the "kitchen table" issues — the ones impacting families on a daily basis — while looking down the barrel at the 2024 presidential election.
"We just came through an election, clearly, where I think it's going to be argued that we underperformed — certainly in the Senate and in the House, for that matter. And I think part of the reason for that is that we weren't speaking to the issues that the middle of the electorate — those in many cases are people who are maybe independent in terms of their registration, or moderates in either party — we've got to talk to those people."
The concerns? Affordable education that's "informed by and aligned with their values and their principles," a "lighter touch" in tax and regulatory policy, and the cost of energy to address the needs of the American people. A less locally discussed issue, Thune said, is the southern border.
"Our southern border is a national security issue. I just think that this administration has been completely missing-in-action when it comes to address what is a crisis by any objective metric," he said.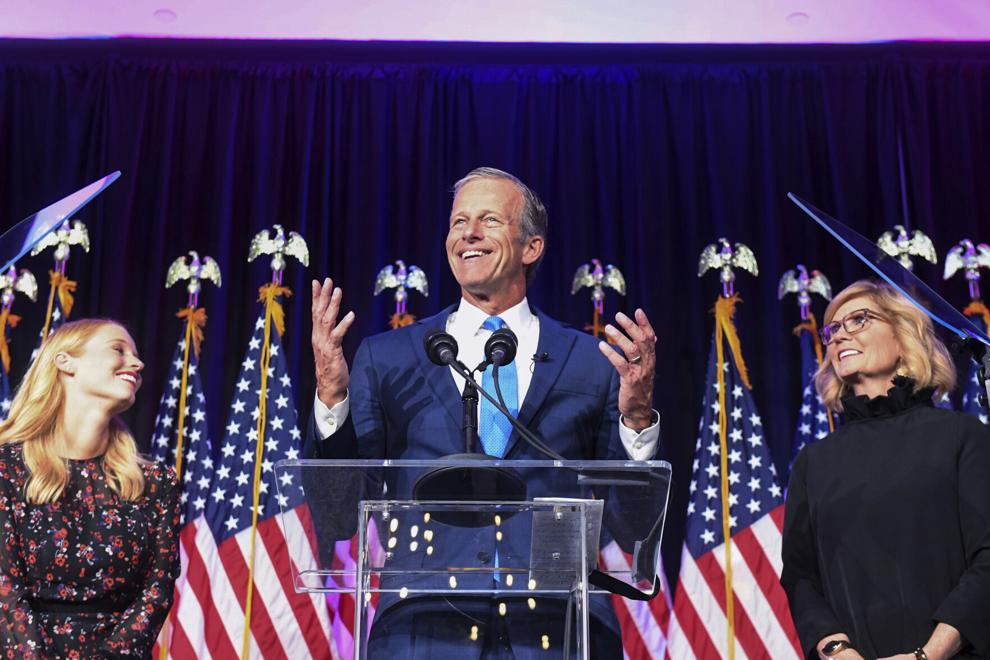 Thune isn't the only South Dakota lawmaker putting an emphasis on southern security, with Rep. Dusty Johnson and Governor Kristi Noem both reiterating the need for control of the situation. 
The Farm Bill is already a major focus for legislators nationwide, but particularly for Thune and Johnson, who regularly campaigned on its importance for South Dakotans. Making sure the crop insurance provision is strong is the cornerstone of the farm bill, Thune said. 
"Maintaining that; that is the basic safety net in agriculture," he said. "In the commodity title, there are other programs that are accessed — Agricultural Risk Coverage Program, Price Loss Coverage Program — that farmers have access to."
"That would get a provision in place once and for all that allows people in this country to know where their meat is coming from," Thune said. "And it allows our producers to be able to differentiate their products from those that are raised in other places around the world." 
The Farm Bill is always a back-and-forth process, with a battle between different regions and commodities groups vying for limited resources. Any shift in the allocation of one title has to come from another, but Thune said the goal is divvying those in a way that optimizes farmers' ability to be successful.
"It's not just Republican [or] Democrat, it's east [and] west. A lot of these things have regional implications," he said. 
A narrow majority in the House, Thune said, may make passage of a Farm Bill even more challenging, as will a static baseline for funding, which he expects will be the case. 
"I can tell you that a continuing resolution is absolutely detrimental and really guts the military, because it freezes spending at last year's level," Thune said. 
Military and defense spending is a major deal for South Dakota, with millions invested in the B-21 Raider bomber mission coming to Ellsworth mid-decade. Whether on defense or another topic, omnibus bills fundamentally require priorities from both sides, even if there are things you might not like, Thune said. He said the need for the vote is a testament to the "incompetence and dysfunction" of the Democratic Party, because it wasn't dealt with earlier in the year, so by the time it got to them, they had to play the hand they were dealt.