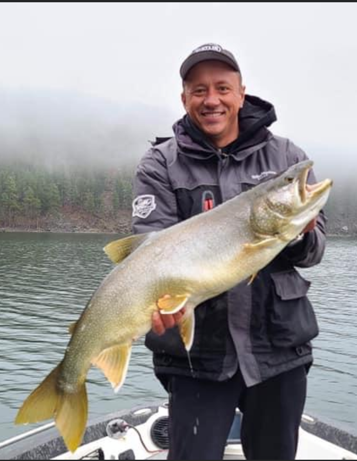 Trap Club to hold league action beginning Tuesday
The Rapid City Trap and Skeet Club will begin league action Tuesday.
The league will run nine weeks. Team sponsorship is $75, with a weekly fee of $15 to shoot 50 rounds. All participants must be a club member to participate in the league. The club membership is a $30 member fee, $40 for family or $300 for a lifetime membership.
League teams consist of 5-10 members and will run in three week segments. The top five scores each week equal the team score for the week. Ammo is available for purchase at the clubhouse, and league targets may be shot on Tuesday or Thursday (3:30-7 p.m.) or Sunday (12:30-3:30 p.m.).
Anyone wishing to pay for your membership, sponsorship and league fees ahead of time send it prior Sunday to PO Box 3273, Rapid City, SD, 57709. Otherwise the club office will be open for business on Sundays prior to league starting.
Friday is third date for tail submissions
South Dakota Game, Fish and Parks (GFP) has another date for tail submission opportunities for the Nest Predator Bounty Program. Tails can be submitted until July 1 or until the $250,000 cap is reached. Due to COVID-19, special guidelines and submission dates are in place for the safety of participants and GFP staff.
The third submission opportunity is Friday from 8 a.m. to 6 p.m. at the following locations:
• Sioux Falls - Game, Fish and Parks Shop/DOT Complex (Not the Outdoor Campus): 5316 W 60th St N, Sioux Falls, SD, 57107
• Huron - Huron Fairgrounds Shop: Midway Ave. and 2nd St. SW Huron, SD, 57350 (about 1 block west and 1 block north of the GFP Office located at 895 3rd St. SW)
• Rapid City - Game, Fish and Parks Shop: 4130 Adventure Trail, Rapid City, SD 57702
• Chamberlain - Game, Fish and Parks Office: 1550 East King Avenue Chamberlain, SD 57325
• Fort Pierre - Game, Fish and Parks Office: 20641 SD Hwy 1806, Fort Pierre, SD 57532
• Mobridge - Game, Fish and Parks Office: 909 Lake Front Drive, Mobridge, SD 57601
• Webster - Game, Fish and Parks Office: 603 East 8th Avenue, Webster, SD 57274
• Watertown - Game, Fish and Parks Office: 400 West Kemp, Watertown, SD 57201
• Aberdeen - Game, Fish and Parks Office: 5850 East Highway 12, Aberdeen, SD 57401
At each location, signs will be posted and GFP staff will be on hand to provide instructions and direct traffic.
Due to COVID-19 please note these special instructions for tail submissions:
• If you are feeling ill, please stay home.
• Stay in your vehicle unless directed by GFP staff.
• Follow signs and instructions from GFP staff on traffic flow and the submission process.
• GFP staff will come to your vehicle window to complete the necessary paperwork and count tails.
• An electronic affidavit will be signed by GFP with your verbal consent.
• A valid ID (driver's license) is required.
• A hunting or fishing license is required unless the participant is under 18 years of age or is a landowner harvesting predators from their property.
More information will be available on future tail submission opportunities. Please be sure to have tails frozen and in bags that allow easy identification and counting.
Be the first to know
Get local news delivered to your inbox!