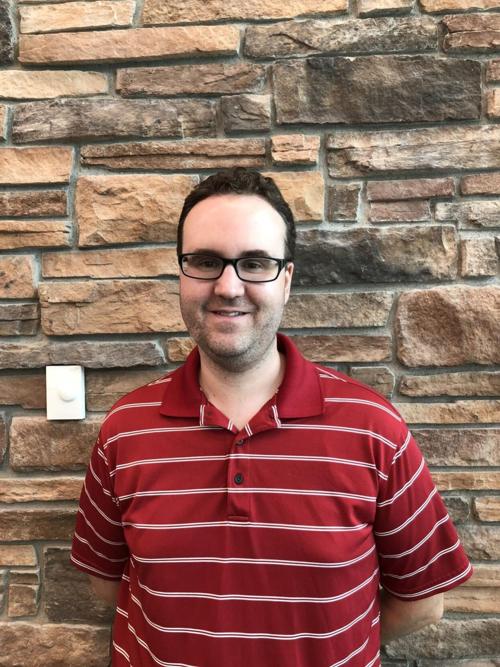 Mike Vander Heyden has been tapped to serve as the South Dakota Mines varsity esports Coordinator for the 2020-2021 school year.
"I am extremely excited to be taking on the position, as it gives me an opportunity to continue to work with the student-athletes that I have already cultivated relationships with and can continue to push them to achieve more on their respective teams," Vander Heyden said.
Named as the interim coordinator in February, the title has been removed starting with the fall semester, with Vander Heyden already seeing success on both the competitive side as the program enters its third year and takes a large contributing role on the club side.
"My goals for the program are to be more competitive by qualifying for each national championship, increase awareness about the esports program on campus and in the community, and grow the fundraising initiatives to provide the student-athletes with the best possible experiences," he said.
The varsity program will consist of five teams competing in: League of Legends, Fortnite, Rocket League, Overwatch and DOTA 2.
"I am currently in the process of evaluating the rosters and number of games to be played this coming year and is looking forward to growing the program," Vander Heyden added.
Teams will primarily compete in TESPA, Rocket League Championship Series, and the Collegiate Star League but also in smaller collegiate tournaments and leagues to help round out schedules and give teams plenty of opportunities to compete.
The South Dakota Mines esports program has the largest community on campus and in South Dakota; as well as one of the largest in the Midwest, which is focused on both competitive and casual gaming with opportunities to join teams that compete in collegiate tournaments or take part in Local Area Network (LAN) events that bring all varieties of gamers together.
Vander Heyden takes over a program that has plenty of history including being the first in the state to give esports scholarships. The program also finished the 2020 spring semester with a strong 3.52 GPA and a cumulative 3.244 GPA for the year. Vander Heyden also serves as the Director of the Wellness Center
Hardrocker Hall of Fame Banquet postponed
Due to the COVID-19 pandemic and concerns about personal safety, the 2020 South Dakota Mines Hardrocker Hall of Fame ceremony, originally slated for Sept. 19, will be postpone until the fall of 2021.
The 2020 induction class, consisting of: Hugh Welsh (leadership), Dan Matthaides (men's basketball), Jenny Hiykel (women's volleyball), Bill Brodsky (builder) and the 1991-92 men's basketball squad (team) will be honored at a ceremony in 2021 during Hardrocker homecoming celebrations..
Be the first to know
Get local news delivered to your inbox!