HONG KONG (AP) — The top American diplomat in Hong Kong said Monday that it is a "tragedy" to use the semi-autonomous Chinese territory's new …
NEW YORK (AP) — U.S. stocks are pushing higher in Monday morning trading, joining a worldwide upturn headlined by the best day for Chinese sto…
LISBON, Portugal (AP) — The leaders of Spain and Portugal pressed Monday for the European Union to clinch a deal by the end of this month on a…
BELGRADE, Serbia (AP) — Troops in Serbia set up an emergency 500-bed field hospital Monday as the Balkan nation battled a surge in coronavirus…
New numbers on the global AIDS epidemic show some big successes, such as fewer deaths and new infections. But there are also some tragic failu…
PARIS (AP) — The "Mona Lisa" is back in business.
FRANKFURT, Germany (AP) — Another executive with bankrupt payment company Wirecard has been arrested in Germany on suspicion of aggravated fra…
HONG KONG (AP) — Facebook, WhatsApp and Telegram will deny law enforcement requests for user data in Hong Kong as they assess the impact of a …
ROME (AP) — Ennio Morricone, the Oscar-winning Italian composer who created the coyote-howl theme for the iconic Spaghetti Western "The Good, …
MOSCOW (AP) — A Russian journalist on Monday was convicted on charges of condoning terrorism and ordered to pay a fine in a case that has been…
PAMPLONA, Spain (AP) — Residents in Spain's northern city of Pamplona dressed up Monday in white clothes and traditional red scarves to mark w…
ZAGREB, Croatia (AP) — The leader of Croatia's main liberal opposition party announced his resignation Monday, a day after a crushing defeat i…
LONDON (AP) — China's ambassador to the UK derided Prime Minister Boris Johnson's offer to provide up to 3 million Hong Kong people with a pat…
LONDON (AP) — British sprinter Bianca Williams and her partner have accused London police of racial profiling after officers stopped and searc…
FRANKFURT, Germany (AP) — Shares in Germany's struggling Commerzbank rose more than 8% on Monday in the wake of the resignation of the bank's …
ATHENS, Greece — Greece's government has announced that direct flights from the United Kingdom to all airports in Greece can resume on July 15.
JOHANNESBURG (AP) — As COVID-19 cases surged in many parts of the world, the island nation of the Seychelles was looking good: 70-plus straigh…
TAIPEI, Taiwan (AP) — Taiwan has scored a rare diplomatic victory in establishing relations with the independent region of Somaliland.
PARIS (AP) — Accused of favoring profits over patients' lives, French pharmaceutical company Servier Laboratories is facing millions of euros …
PARIS (AP) — The coronavirus pandemic has instilled extra unpredictability into the already fickle Paris Fashion Week. After first canceling t…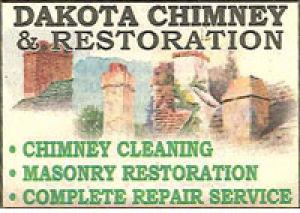 Dakota Chimney & Restoration, Inc.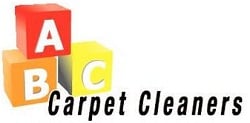 LONDON (AP) — The British government has announced more than 1.5 billion pounds (almost $2 billion) to help the country's renowned arts and cu…
Coronavirus cases in South Africa are at a peak, with cases climbing in Cape Town and Johannesburg. But there is a silver lining in the surge …
NEW DELHI (AP) — India and China said Monday that they had made progress disengaging frontline troops from a months-long standoff along a disp…
TOKYO (AP) — The death toll from three days of heavy rain and flooding in southern Japan rose to 40 on Monday, including 14 who drowned at a r…
BEIJING (AP) — While China appears to have reduced coronavirus cases to near zero, other infectious threats remain, with local health authorit…
PARIS (AP) — President Emmanuel Macron is promising that a new French government expected to be named later Monday will be one of "purpose and unity."
SEOUL, South Korea (AP) — Top South Korean officials on Monday offered a public apology and vowed to delve into the death of a triathlete who …