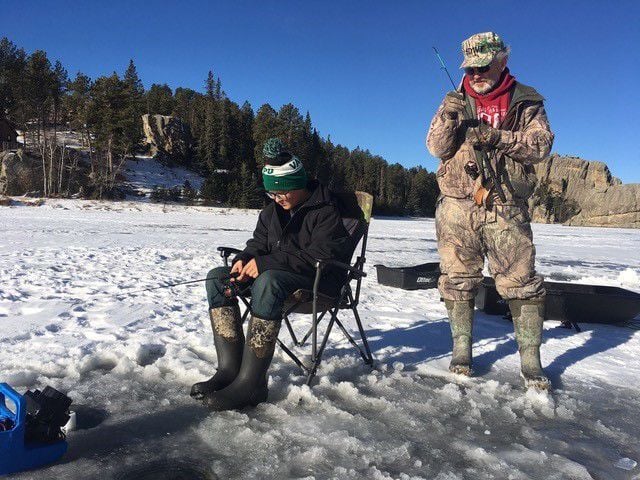 We were scheduled to meet at the parking area on Sylvan Lake at 10 a.m. I got there 10 minutes early. But Dick Brown and his grandson, Lincoln, got there even sooner.
When I pulled up, they were already out on the ice, with holes dug and a couple of hooks in the water.
These guys don't mess around when there are fish to catch.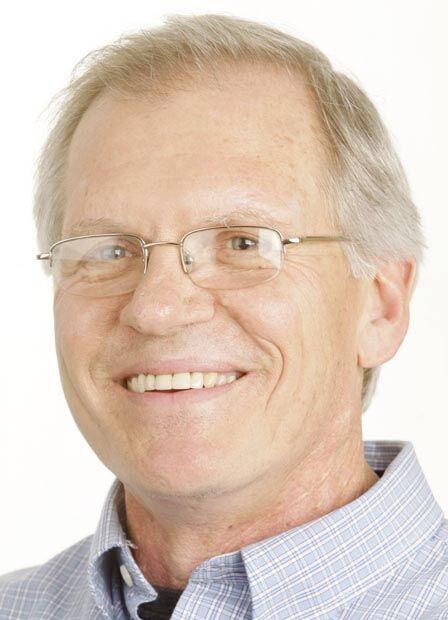 "We thought we'd get started a little early," Dick said as he strolled over carefully on the ice to give me a COVID-conscious elbow bump.
Lincoln offered a cheerful "hello" from his chair next to an ice hole. But he wasn't inclined to chat just then. The 8th-grader was focused on the bright screen of an electronic depth finder, which also shows bottom contour and little flashes of active fish.
It didn't take long before a rainbow trout attacked Lincoln's tiny tear-drop jig and the enticing wax worm it held.
The rod bent. The boy smiled. The reel turned. The fish flopped on the ice.
It was just a few minutes past 10. And all was right with the world.
"Should we keep it?" Lincoln asked as he held the squirming trout.
"We've got plenty of fish," Dick said. "Maybe we'll keep one or two today. Or maybe not. Let's put that one back for someone else."
It's not about piling up fillets in the freezer, after all. So what is it about? The question prompted 76-year-old Dick Brown to pause, scratch his gray beard and turn philosophical.
"There's a spirituality about it, a cultural element, a social element, a bonding element," he said. "And especially when you're out with family, with kids and grandkids, you're teaching values, including the idea that the world is bigger than yourself. It's why some people go to mass. It's why some people go ice fishing."
Looking around at the outdoor cathedral of Sylvan Lake, where the sanctuary was made of granite and hymns were being sung by chickadees and juncos in the nearby pines, it seemed like a pretty good place to pray.
"There's a calmness that comes to you when you're outdoors like this," Dick said. "Even if it's windy, blustery, the calm still comes. There's a connectedness in nature, a beauty and meaning that's calming."
It can help lead a person through hard times, that beauty and meaning and calm. And with the help of the outdoors, and fishing partners like Lincoln, Dick is learning to live his life without his wife, Sue, who died of metastatic breast cancer last spring.
They were together more than half a century, rearing three children and doting over seven grandchildren. They also worked together professionally, especially in their later years as a team raising money for worthy outdoor projects through the South Dakota Parks and Wildlife Foundation. Accomplishments included funding for the Outdoor Campus West in Rapid City, improvements to the Mickelson Trail, Custer State Park education interpretation facilities and the new Blood Run State Park near Sioux Falls.
For the last stage of their life together, Dick and Sue lived in a rural home on Rocky Road near Custer, a place that Sue considered to be heaven on earth. Just over the hill live their son, Matt, his wife, Joy, and their three children Nancy, Ryken and Lincoln Ellsworth.
I mentioned Lincoln's middle name, because it honors his grandfather, Ellsworth Brown. Dick's dad, Ellsworth, was a noted commercial feed salesman from Dell Rapids who had a larger profile as a conservationist and president of the South Dakota Wildlife Federation.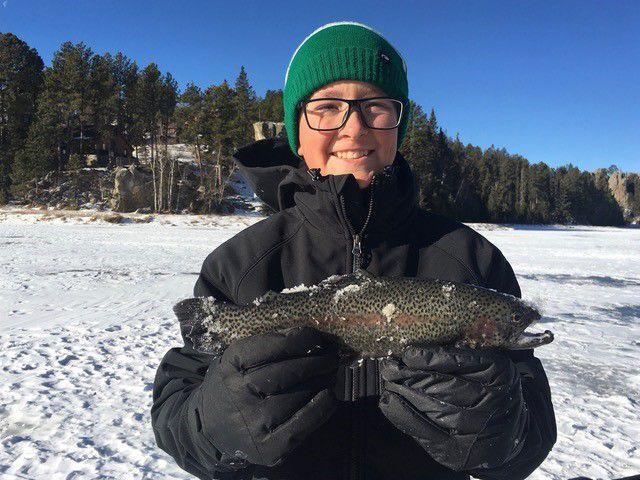 Dick was about 2 years old when his dad started taking him along on hunting, fishing and trapping trips. Dick did the same with his kids. And then with his grandkids.
"I like it," Lincoln said, when asked what fishing with his grandpa was like. "It's really fun to fish with somebody you know so well and has taught you all about fishing."
Along with that instruction in fishing, Dick Brown is also teaching his grandchildren about moving on after a profound loss. They're a big part of the process, in church-like therapy sessions centered in the outdoors.
"You get out here, especially with family, and that calmness comes to you," Dick said. "You can think things through. And that brings you back to the best parts of your life, and gets you through some difficult times."
Often with the help of a grandson's smile, the crank of a reel and another fish flopping on the ice.