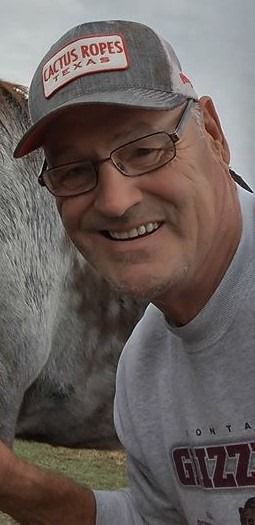 TEMPLE, Texas | While writing this obituary we wanted to describe the spirit of the man we loved, so for one brief moment those reading it could understand the magnitude of our loss.
Roy Leon "Bud" Andersen entered this world on Dec 1, 1945 and lost the toughest battle he ever fought on April 21, 2020. Bud was born in Texas but was a lifetime Montanan living throughout this beautiful state in Miles City, Colstrip, Whitehall/Butte, Clancy, Hamilton, and Missoula. He also lived in Pierre, SD, and Spokane, WA.
He was a man of honor, integrity, and strength. He was so full of life and love! His smile and laughter lit up a room and people always felt comfort in his presence. He was a devoted family man and surrounded them with love and pride.
He was a Vietnam veteran in the U.S. Marine Corps and his pride for his service and his country never wavered.
He was in his happy place while he was with the love of his life, his wife Mary, on their ranch in Texas, or with his family. His hard work and loyalty were always on the front line. Bud had a few passions that were no secret: riding his horses or his tractor, playing with his grandchildren, great-grandchildren, and dogs, fishing, or watching one of his two favorite teams, the Seattle Seahawks or the Montana Grizzlies! He left many broken hearts when he was taken away too soon!
His wife, Mary, his children, Ronetta and Renee, and their brother, Chris, along with his sisters, Kathy and Sandy, would be honored with your presence at his Celebration of Life on at 3:30 p.m. on Friday, July 31, at Kleffner Ranch, 305 Highway 518, East Helena, MT 59635.
In lieu of flowers, our family would request donations be made in Bud's name to St. Jude's Hospital or Wreaths Across America, Fort Harrison, MT.
Obituaries Newsletter
Sign up to get the most recent local obituaries delivered to your inbox.