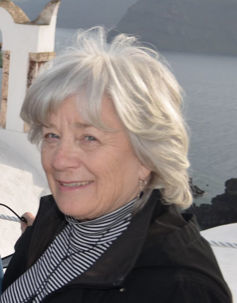 March 28, 1947 – Nov. 17, 2019
MARQUETTE, Mich. | Over the course of a lifetime we all cross paths with a handful of people who impact how we think, how we relate to others and how we live. Gail Davenport Gray was one of those influencers. On Nov. 17, 2019, Gail lost her battle with cancer. With family and friends at her side she passed peacefully from this world with the strength and dignity that we all came to expect of her.
A loving wife and mother, a giving co-worker and a steadfast defender of what she saw as the right thing to do, Gail never wavered in her purpose in life. She was a giver. She gave of her time, her energy, and her money with no regard for what a toll it often took on her personally. Rick Gray, her husband of 51 years, was her partner in most of her endeavors, but more importantly her compass as she navigated the demands of public service. The pair of them has left an impact in every community they have graced.
Gail was born March 28, 1947 in Missoula, MT, to her parents Robert and Norma Davenport. After a brief stint in Harlowton, the family moved to Cut Bank, MT, in 1954 where Gail attended grade school through her high school graduation in 1965. She attended Whitworth College in Spokane where she received her bachelor's degree in education. While attending Whitworth she met the love of her life, Rick Gray, a Moorcroft, WY rancher. The two of them became inseparable and married in Cut Bank in 1968. They lived in Spokane for a year while Rick finished his degree and both planned to join the Peace Corps. Rick was drafted and sent to Germany which derailed their plans, but this opportunity began a lifetime of travel adventures for the two of them, as Gail joined him soon after to explore Europe during his down time. At this time Gwen Gray was born and life became even more eventful.
At the conclusion of Rick's military commitment, the Grays eventually moved to Logan, IA, for a brief period and then on to Creston, IA. Their second daughter Heidi was born in Omaha in 1974. In 1979, the Gray family moved to Helena, MT, as Gail took a position as a Special Education Evaluator for the Office of Public Instruction. While at OPI Gail was promoted to the position of Assistant Superintendent. She served in that position for several years, traveling across the State of Montana, meeting with teachers and administrators, writing and evaluating curricula and mentoring young educators. Gail developed a reputation for hard work, long hours on the road, and an acute affinity for junk food. There was not a truck stop in Montana whose popcorn machine went untested. Never the small bag either.
While at OPI Gail was appointed by then-Governor Ted Schwiden to temporarily lead the Montana State Department of Health and Social Services. Upon her election, Governor Judy Martz asked Gail to lead the Department for her full term. The position, though prestigious, was as much or more demanding than her previous one as it required managing a multi-billion dollar budget. Through all of this Gail was raising two highly successful and active girls, following them through a multitude of sports and clubs, while also actively participating in many local service organizations (a theme which would highlight her entire life of service).
You have free articles remaining.
With children through college the empty nesters looked for other horizons which led Rick to take an administrative position with Western Dakota Technical College in Rapid City, SD and the new adventure began. Gail, never one to sit idly unless she was reading one of her countless dime store mystery novels, was not content to stay home. While in Rapid City, she took a position as a Division Director of the South Dakota Department of Health. This required her to spend considerable time on the road again as her base office was in Pierre, a 340-mile round trip every week. One more set of opportunities for convenience store cuisine. One of her proudest days was the celebration of the starting of the mobile health clinic at Pine Ridge. She so enjoyed working with the personnel at the Pine Ridge Hospital to make that happen.
As retirement loomed after 10 years in Rapid City, the Grays decided it was time to move closer to family. With grandkids in Annapolis, MD, where daughter Gwen is a high school teacher after a 20-year career in the Navy as a helicopter pilot and Naval Academy Instructor, or Marquette, MI, where their daughter Heidi, and another set of grandkids, is the Head Swimming and Diving Coach at Northern Michigan University, Gail and Rick decided on Lake Superior in Marquette. As always, family comes first.
Gail and Rick loved to travel, and Gail specifically liked to travel abroad. Perhaps it was her first bout with cancer in 2002, when she was diagnosed as stage four with a 40% chance of survival, which made her so eager to live every moment with abandon. It could have been that first adventure in Germany, but whatever the reason, Gail Gray traveled like no other. She toured the world often bringing nieces or nephews or sisters in tow and I do mean tow. Gail was not one to linger too long in any one spot. She filled her days with one adventure after another, gutsy to a fault, trusting of strange surroundings when the circumstances often suggested otherwise. 
Gail lived life. She taught us all the value of living each day with a purpose. She could nap with the best of us, but when she was awake she was engaged and by golly she wanted us engaged as well. Whether it was trivia for Skittles, a side trip to the fish hatchery, or pouring chocolate syrup in a Diet Coke, Gail found a way to fill each day. There will be a hole in each day of her absence, but if heaven has day trips, she's all in.
Gail is survived by her husband, Rick; daughters, Gwen O'Brien (Rich) and Heidi Voigt (Eric); sisters, Jill Moerer of Missoula, MT, and Diane More of Poulsbo, WA; and brother, Joe Davenport (Cynthia) of Deer Lodge, MT. She was preceded in death by her parents, Robert and Norma Davenport; and her sister, Bette Paskey.
A Celebration Service will be held at 11:30 a.m. on Monday, Dec. 16, at the Calvary Lutheran Church, 5311 Sheridan Lake Road in Rapid City. Everyone is invited to stay after the service for light snacks and beverages.
Memorial contributions may be made to Dakota Dreamers Foundation, PO Box 1173, Rapid City, SD 57709-1173, to fund a program supporting at-risk women to obtain and retain employment.
To plant a tree in memory of Gail Gray as a living tribute, please visit Tribute Store.