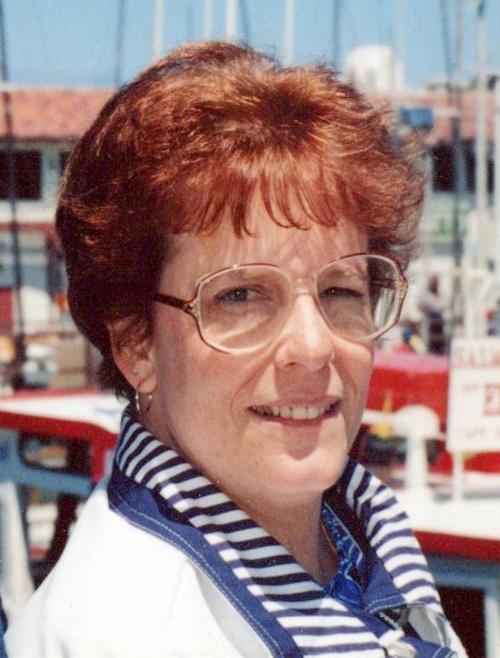 HILL CITY | Norma G. Hersey, 66, died peacefully on May 19, 2020 at our home in Hill City, after a courageous battle with numerous autoimmune diseases.
Norma was born August 14, 1953 in San Francisco, CA, to Robert and Delores Chambers. She graduated in 1972 from Andrew Hill High School, San Jose, CA.
She is survived by me, her hubby, Kent, our son, Jay, and of course the rest of the living.
What to say about the person you spent your adult life with, some 44 years. She was always my spitfire. From the beginning she had determination, a strength with purpose. Her whole approach, although sometimes fiery, was to bring the best out of people, including and especially herself. She was a walk-the-walk person. I admired her fortitude to continue in the face of adversity. When we would talk about such troubles, she would smile and say, "You just need to know a couple of tricks! First, don't ask why me. Instead, ask why not me. Next, put one foot in front of the other and keep stepping forward." For those people who knew her, that was her mantra.
As far as employment, she was an outstanding employee. She would tell you she had two favorite jobs. She was the overnight technician at the infant chimpanzee ICU in a research facility in Alamogordo, NM. By far, her most rewarding career was a nurse's assistant at several nursing homes, until her health wouldn't allow her to continue that path.
Her passions were music, watching sports and pets. Music was her salvation, although she couldn't carry a tune, nor even whistle. We jokingly called her "one note". She loved sports. How lucky could one man get (right guys)? A chick who asked, "Are there any games on today?" Hockey was her absolute favorite. She loved her Rush, a local semi-pro hockey team. She introduced me to the joy of pets. Not a thing in my house growing up. She would say, "They are so accepting and have generous souls."
We had things we would do in our quiet time. I would tell her I was in love with her. She would respond, "You mean you love me?" I would say, "No, I am in love with you." She would say, "It must be gas!" She would then smile and say, "I have gas too!" And that's my spitfire.
Due to COVID-19, Norma requested no service and no flowers. She would rather you put any effort in her memory, to just being kind. You are invited to leave comments in the guestbook on the Kirk Funeral Home website, Rapid City, SD.
To plant a tree in memory of Norma Hersey as a living tribute, please visit Tribute Store.
Obituaries Newsletter
Sign up to get the most recent local obituaries delivered to your inbox.