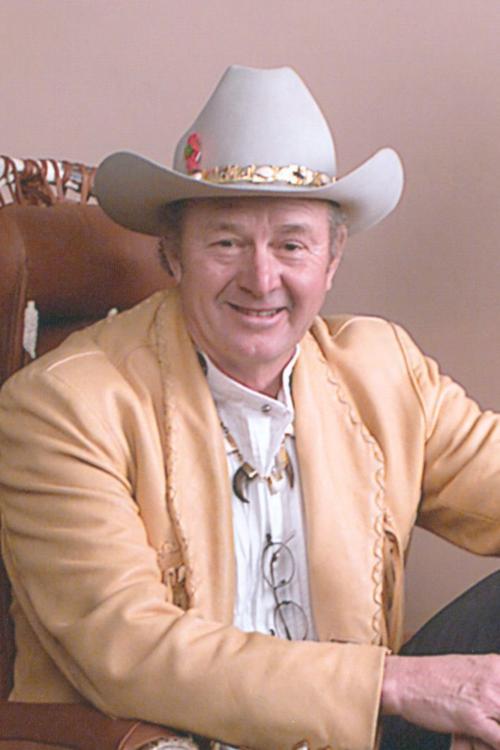 SPEARFISH | George Eugene "Gene" Johnson was born Dec. 7, 1940, in Montrose, SD, to Leland and Oleta (Baade) Johnson. He attended DeGrey rural school, graduated from Pierre High School in 1958, and attended SDSU. Gene passed away May 20, 2020 at age 79 after a long fight with cancer.
After meeting in high school algebra class, he married Karol Joye (Powell) on August 26, 1960, at the Lutheran Memorial Church in Pierre. They were blessed with three daughters: Genelle, Polly, and Jill. They moved their trailer house throughout the state during their road construction days and settled in Spearfish in 1978. Gene then started his own earth-moving construction company.
Gene grew up on a farm East of Pierre, and at age 15 started working for his father and uncle for Johnson Brothers Grading Contractors in SD and WY. Gene also raised buffalo and elk on a ranch west of Spearfish. His interests included hunting, red Chevy pickups, boating at Farm Island, horses, mules, cattle, Chesapeake dogs named Lincoln, Weatherby Arms, Corvettes and teaching his grandchildren how to play cribbage.
Gene was a member of the SD Mule Riders, the Custer's Trail Riders, a VIP Western SD Buccaroo, an Honorary Member of the SVFD, a lifetime member of the HPWH Museum, a lifetime member of the RM Elk Foundation, the NRA, and a member of Our Saviors Lutheran Church. He received the Spirit of Spearfish Award in 2005, donated the "Spear Fish" in the fountain, and also King of Hearts his senior year at Pierre High School.
Survivors include his loving wife of 59 years, Karol; very beloved family: Genelle Johnson (John Woodhouse) Santa Ana, CA; Polly (Jeff) Garrett Spearfish; and Jill Trimble (Brad Bunch) Spearfish. Grandchildren: Clark (Laura) Young, Jack (Lindsey) Young, Amy Young (Jake) and her children, Talon, Kellan, and Genevieve; Gene Trimble (Ava) and his son, Lev; Karoline Woodhouse; and John Trimble. Step-families: Josh (Kim) Buettner-Garrett, Max & Erin; and Alyssa (Ross) English, Clara & Emily. He is also survived by his sister, Kay Sauer of MN; and brother, Dwight (Ruby) Johnson of Sioux Falls. Gene loved his family, his work, and everything he was involved in and will be so dearly missed.
He was preceded in death by his parents; brother, Mike Johnson; niece, Tamara Johnson; and brother-in-law, Harold Sauer.
Services will be at 11 a.m. on Saturday, May 23, at the High Plains Western Heritage Center, with Pastor Stephan Sandness officiating. The service will also be broadcasted on Facebook live on the High Plains Heritage Center Facebook page. Inurnment will be held at a later date.
Memorials are suggested to High Plains Western Heritage Center, Our Saviors Lutheran Church, Northern Hills Hospice, or a church or organization meaningful to you. Thank you to the Hospice staff for their care.
Arrangements are under the care of the Fidler-Isburg Funeral Chapels and Isburg Crematory of Spearfish. Online condolences may be written at fidler-isburgfuneralchapels.com.
To plant a tree in memory of George Johnson as a living tribute, please visit Tribute Store.
Obituaries Newsletter
Sign up to get the most recent local obituaries delivered to your inbox.