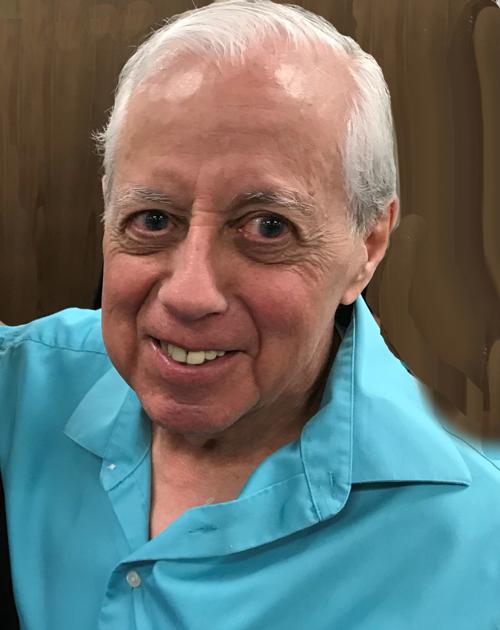 RAPID CITY | Frederick J. Magnavito Jr., Ph.D., 78, died Jan. 12, 2020.
Fred was born to Fred and Camille (Berté) Magnavito Sr. on July 30, 1941 in Brooklyn, NY. He was drafted into the Army in 1965, serving two years, with six months in Vietnam.
Fred was accepted as a Resident Assistant in the Dormitory at Temple University where he was working on his Master in Psychology and met his future wife, Sandra Hadley. They married in August 1970 at Temple, then graduated in 1971 with a Master's degree in Psychology.
In 1978, Fred was accepted into the Ph.D. program at North Texas State University where he received his Ph.D. in 1981.
He accepted the position of Team Leader of the Vietnam Vets Center in Rapid City in August 1981, and in 1986 he transferred to the Veterans Hospital at Fort Meade, as a staff psychologist. He took early retirement in 2004 and accepted the position of Staff Psychologist for the Sheriff and Police Departments from 2004 until 2018.
From 1990 to 2017, four governors re-appointed Fred to the Board of Examiners of Psychologists for the State of South Dakota. He served as President from 1993 to 2017.
Fred retired from law enforcement in June 2018 after fighting a brave battle with Glioblastoma since September 2014. This brain cancer was known to take one's life in less than a year, yet Fred survived five years.
He continued to work above and beyond what was expected of him because he loved working with vets, then with law enforcement officers. He didn't view it as "WORK" but looked at being helpful to his buddies in times of need.
His other love was being home with his wife and children. He managed to give back to the community by joining various organizations (WAVI, Front Porch Coalition, PFLAG, VFW (lifelong member), Friendship House, KATHARSIS). He was active at St. Andrew's Episcopal Church.
Fred was preceded in death by his parents.
He leaves behind his wife, Sandy, and their two children, Angie and Freddie. Angie's children, Alessandra and Geovanni Mora. Freddie's husband, Daniel. Fred's brother, Robert, and sister-in-law, Eileen, Brooklyn, NY, and their two children. Fred's other brother, Tony, and his wife, Nancy, of Staten Island, NY, and their children.
Visitation will be from 5-7 p.m. on Tuesday, Jan. 14, at Osheim Funeral Home, with a 6 p.m. Wake service.
Holy Eucharist will be celebrated at 11 a.m. on Wednesday, Jan. 15, at St. Andrew's Episcopal Church.
Interment will be at 1 p.m. on Thursday, Jan. 16, at Black Hills National Cemetery near Sturgis.
In lieu of flowers, donations can be given to Westhills Village Foundation or to St. Andrew's Episcopal Church.
Friends may view his detailed obituary and sign his online guestbook at osheimschmidt.com.
To send flowers to the family of Frederick Magnavito, please visit Tribute Store.