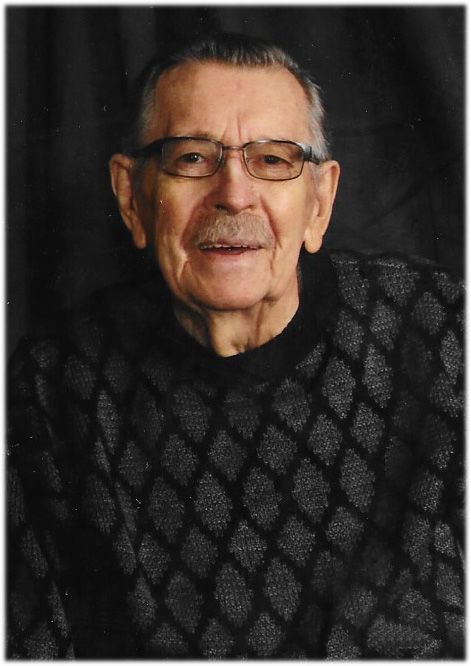 SPEARFISH | Kenneth Winkelman, long-time resident of Deadwood and Spearfish, a man with a heart of solid Black Hills gold, entered into Eternal Rest on May 16, 2020 at age 87. He passed away at a Fairborn, Ohio, long-term care facility after a lengthy struggle with COPD and a recent battle with pneumonia. An Air Force veteran, he will be interred at Black Hills National Cemetery near Sturgis on May 26.
Born in 1932 in Verona, WI, Ken moved to California after his Air Force service to help out a sister and her young family. He later moved to Deadwood in 1968. He was seeking a healthier place to raise his children, and also a place, unlike California, where a fella could fire his pistol off his back porch whenever he chose to.
Ken was much beloved by his children, grandchildren and great-grandchildren for his patience and calming personality. His many friends appreciated his kind soul and willingness to help others. He left a mark on many lives and will be sadly missed.
His family remembers him as a patient, caring and understanding person who was a lifelong source of strength. He instilled a love of the outdoors and outdoor activities. This extended to nephews who were drawn to him from outside South Dakota to hunt deer, antelope and prairie dogs, or to just enjoy a long drive through the Badlands or the Black Hills.
Ken was the proprietor of several local businesses in Deadwood. These included: Olson's Liquor Store, the Dakota Territory Saloon (where a California nephew's bluegrass band made several appearances), and the Prospector Gift Shop (in partnership with his wife Erma Gray Winkelman). He was very active in the local Elks Club, serving for several years as Exalted Ruler. He was a faithful presence at St. Ambrose Catholic Church in Deadwood and, later, St. Joseph in Spearfish.
Ken acquired his electronics skill during his Air Force service. He served first in Labrador, then as an electronics instructor at Scott Air Force Base in Illinois where he earned the rank of Sergeant. His electronics expertise was much in demand, first as a biomedical engineer for Honeywell, Inc. in California. Then, when he had moved to South Dakota he again worked for Honeywell, traveling to several states to repair electronic equipment at hospitals and clinics on Native American Reservations. He also worked as an electronics engineer for the Fort Meade VA Center outside Sturgis.
Ken was preceded in death by his parents, Ernest and Lillian Winkelman; his wife, Erma (Gray) Winkelman; sisters, Kathryn (Edwin) Hendricks, Margaret (Roman) Stamm, and Lorraine (Warren) Hendricks; and stepdaughter, Marlene Oliver. He is survived by his daughter, Karan (Mark) Macy; his two sons, Keith (Valerie) Conti and Norman (Edda) Winkelman; five granddaughters and four grandsons; 11 great-grandchildren; and seven great-great-grandchildren. He is also survived by many nieces and nephews with whom he had close relationships.
Ken is being transported from Ohio to the Fidler-Isburg Funeral Chapel in Spearfish. Funeral services will be on May 26 at St. Joseph Catholic Church in Spearfish but will be limited to family only due to current social distancing regulations.
Memorials may be directed to St. Ambrose Catholic Church in Deadwood.
To plant a tree in memory of Kenneth Winkelman as a living tribute, please visit Tribute Store.
Obituaries Newsletter
Sign up to get the most recent local obituaries delivered to your inbox.