(BPT) - While coordinating regular family meals can sometimes be challenging, the benefits of spending time around the table with loved ones a…
(BPT) - Now that summer is behind us and the new school year is finally here, students are preparing for an untraditional year. Whether studen…
(BPT) - It's no secret that this time of year looks different than in years past. For many families, the differences lie heavily in this year'…
(Family Features) Step up your snack game with a salsa that takes flavor to the next level. With a variety of veggies mixed together, this Len…
(Family Features) Full days of learning and educational growth, whether taking place in the classroom or at home, require filling breakfasts, …
(Culinary.net) Pumpkin is the flavor of the season when fall comes around, especially when used in heartwarming desserts and sweet treats the …
(Culinary.net) Comfort food typically calls to mind soups, stews and hearty meals meant to warm you up on a chilly day. However, you can also …
(Family Features) Eggs are for everyone, including babies and toddlers, according to the 2020 Dietary Guidelines Advisory Committee that relea…
(Culinary.net) Nearly anytime can be a good time for a decadent dessert. This Creamy Raspberry Mocha Parfait, which combines the flavors of in…
(Family Features) If you're looking to spice up your mealtime routines, especially during those busy school nights, you may find your solution…
(BPT) - Nothing beats a classic! Now is the time to master the art of cocktail making and show your friends what you are made of. Think of Coi…
(NAPSI)—While gardeners enjoy their harvests, many want to share their bounty with friends and family who live far away. But that could be a p…
(Family Features) Introducing kids to unfamiliar flavors doesn't have to be a frightful experience. Getting creative and taking cues from some…
(Family Features) Introducing kids to unfamiliar flavors doesn't have to be a frightful experience. Getting creative and taking cues from some…
Every bite counts for babies learning to eat
(Culinary.net) Celebrate warm weather outdoors with a refreshing treat like Cool Lemon Lush. 
(BPT) - Calling all grill masters! Cointreau is taking The Original Margarita and heating things up a bit. That's right, we want you to grill …
(BPT) - The butterflies in your stomach. The wonder in your eyes. The questions on your mind. You probably remember the mix of emotions at the…
Add 100% orange juice to family recipes and routines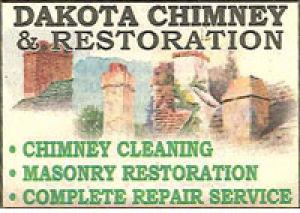 Dakota Chimney & Restoration, Inc.

Bradeen Real Estate & Auctions
(Family Features) When it comes to back-to-school season, whether students are heading back to the classroom or learning from home, one of the…
(BPT) - Each year, families all over the U.S. look forward to summer as a time when they can be with one another and enjoy the longer days of …
(NewsUSA) - Lifetime celebrates 30 years of its iconic Lifetime Original Movies in 2020 and continues to be a premier entertainment destinatio…
(Culinary.net) Simple, sweet treats are always a win with the family when you need to change things up a bit. Enjoy some decadence with this d…
(Family Features) Turning to easy recipes that require minimal cooking time can help your loved ones take the stress out of busy back-to-schoo…
(Family Features) Regardless of what back to school looks like this year, preparing family meals throughout the week does not have to be a cha…
(NewsUSA) - Guitar fans, mark your virtual calendars. Guitar.com, a media leader in all things guitar, has announced a three-day virtual guita…