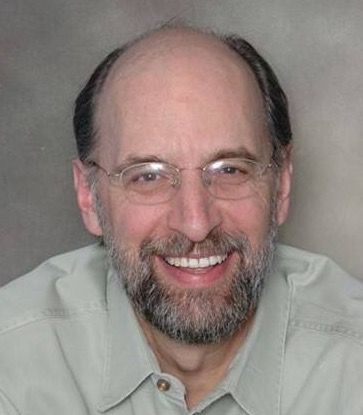 Kristine Coratti Kelly is not a name most of us knew. Kristine is a damage control manager at the Washington Post. Kristine's tweets on a normal day may garner a handful of comments, often none. She would have remained anonymous but for an outrageous headline on an obituary run by her paper concerning the destruction of the terrorist al-Baghdadi, killed by US special forces this weekend.
The first headline accompanying his obituary read "Abu Bakr al-Baghdadi, Islamic State's 'terrorist-in-chief,' dies at 48." The headline was "corrected" by an unknown headline writer who wrote, "Abu Bakr al-Baghdadi, austere religious scholar at helm of Islamic State, dies at 48." The outrage over this change resulted in Kristine becoming an instant Twitter celebrity with over 22,500 comments and 1,800 retweets when she presumably corrected the headline to read "Abu Bakr al-Baghdadi, extremist leader of Islamic State, dies at 48." Kristine deployed damage control language in an attempt to keep the ship afloat: "The headline should never have read that way, and we changed it quickly," wrote Ms. Kelly. Maybe not, but it was clearly meant that way.
A firestorm of American political, moral, historical, and cultural wrath lashed the WaPo Twitter feeds like the Kincaide Fire burning houses in California. What the hell were they thinking, was a common theme. The truth is they were probably thinking very clearly, writing for an audience they see as essentially sympathetic to al-Baghdadi, a world where everyone should be treated equally, even our worst enemies.
An alarming outcome of our rush to unguided multiculturalism, laissez-faire pluralism, and unfettered diversity has been the loss of a coherent journalistic tradition. Our news is coming to us from people for whom English is a second language and who have little cultural or historical understanding of America or American life and politics. People who woke in India or Pakistan, Palestine or Somalia, are now our purveyors of news and information to a hungry internet beast. Many of them maintain strong ties to their former homelands, religions, cultures.
Saagar Enjeti's analysis this week in the publication The Hill of Joe Biden's free fall into political collapse may be accurate, but it's hard to know. His command of American English is often amusing. His analogies are somewhat incoherent. Little clues like using "disruptive" when he meant "disrupted" and "the very own president that he served under will not support him…" fill each paragraph. It's interesting reading but it belies potential naivete.
The ranks of Time and Atlantic Magazine's staff writers and contributors, in print and online, are filled with names that sound strange to us, hard to pronounce, hard to place in the world. Instead of folding in with the rich dough that is America's bread, these writers bake their own loaves according to their own recipes. Saagar Enjeti kept his name and much of his culture: It's clear from his writing, enthusiastic but uninformed by cultural fine points recognizable to native (small n) Americans.
The Washington Post harbors such vitriol for the President that they can't help giving his enemies the benefit of the doubt, and their writers are free to ignore any sense of place. In the culture of inclusivity, even the serial murderer, rapist and torturer al-Baghdadi gets a pass. His actions weren't evil, they may have reasoned; they were one leader opposing another on the international stage where delicate cultural feelings must be assuaged.
It's a world view that holds that all perspectives are worthy. It's a liberal tradition that only works when certain inalienable cultural norms are understood and followed.  Al-Baghdadi deserved oblivion, not equal time.
Catch the latest in Opinion
Get opinion pieces, letters and editorials sent directly to your inbox weekly!